A sizable majority of Americans say that that economy under the Trump administration is flourishing, according to a new CNN poll (pdf) conducted by SSRS, an independent research company. At the same time, President Donald Trump's approval rating shot up.
The polling data, released on March 18, revealed that 71 percent overall think that the country's economy is in good shape, the highest number since February 2001 and the best rating Trump has received during his presidency—by two points. On the same question, 26 percent said they thought the economy was "very good."
Another majority, 51 percent, approved of the way Trump has handled the nation's economy. In the new poll, the president's approval rating ticked up to 42 percent. The percentage who disapprove of Trump's job performance was at the lowest number since CNN has polled his presidency. Meanwhile, a daily presidential tracking poll by Rasmussen—the most accurate poll in predicting the 2016 presidential election results—showed that 47 percent of likely U.S. voters approved of Trump's job performance as of March 19.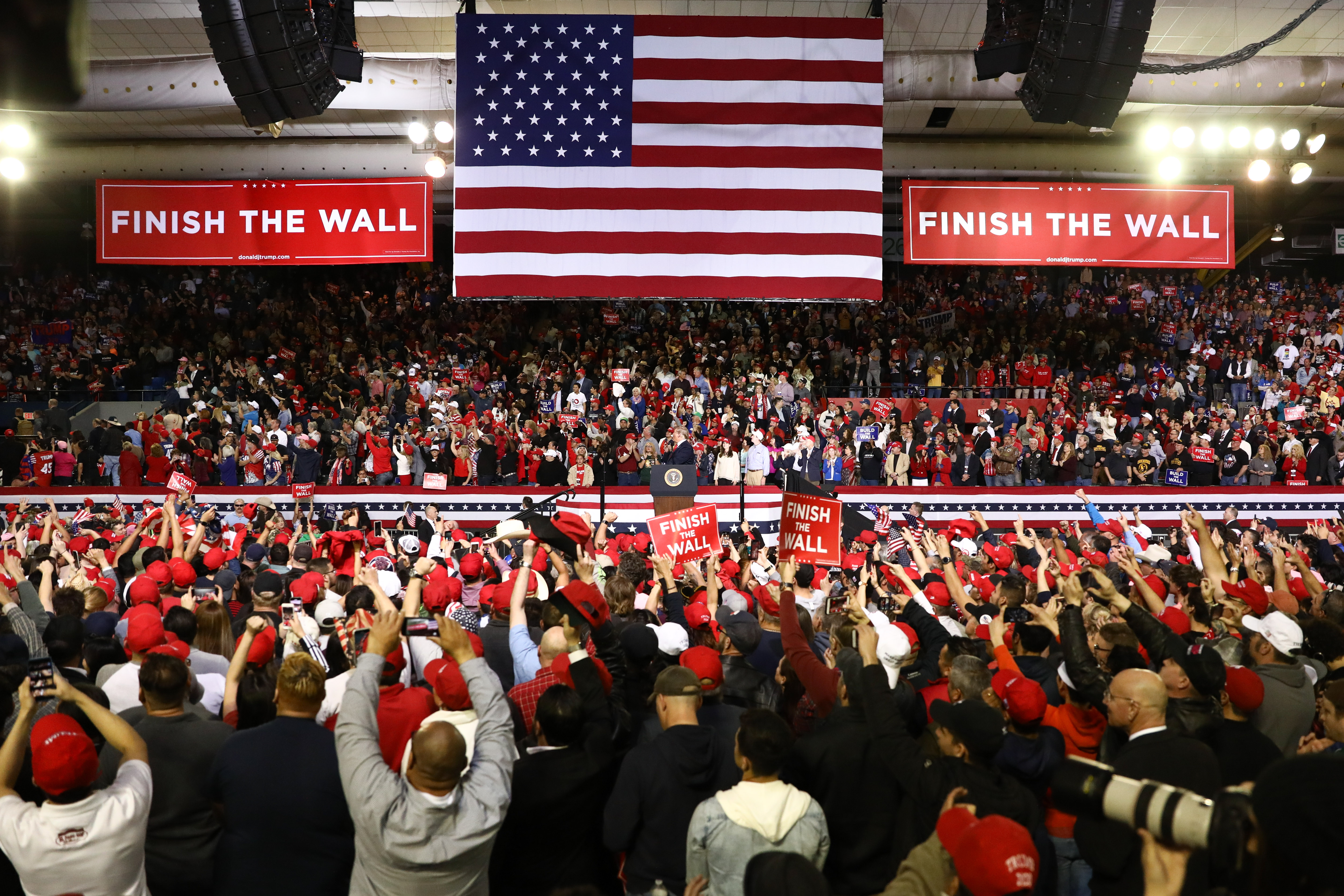 Other sections were more partisan. When asked to compare their current financial situation to three years ago, 65 percent of Republicans reported an improved financial situation while 19 percent of Democrats said the same.
A different poll earlier this month showed Trump's handling of the economy reached the highest point of approval in his presidency, according to a Gallup poll published on March 5.
Polling data revealed that 56 percent of Americans approve of how the president is handling the economy, marking a new high for Trump by Gallup. The percentage was also the highest number out of all the 14 domestic and foreign issues tested in the latest Gallup poll. Not far behind was Trump's handling of unemployment, where he gained an approval rating of 54 percent.
….are all coming back to the U.S. So is everyone else. We now have the best Economy in the World, the envy of all. Get that big, beautiful plant in Ohio open now. Close a plant in China or Mexico, where you invested so heavily pre-Trump, but not in the U.S.A. Bring jobs home!

— Donald J. Trump (@realDonaldTrump) March 18, 2019
Gallup pollsters noted that Trump's overall rating "appears to be stabilizing at a higher level than it had been in late 2018 and early 2019." Trump wrote in a March 19 Twitter post that "We now have the best Economy in the World, the envy of all."
Trump unveiled a new outline for government spending on March 11, titled "A Budget for a Better America: Promises Kept. Taxpayers First." This will be Trump's third budget resolution sent to Congress.
"My 2020 budget builds on the tremendous progress we have made and provides a clear roadmap for the Congress to bring federal spending and debt under control," Trump said in his proposal.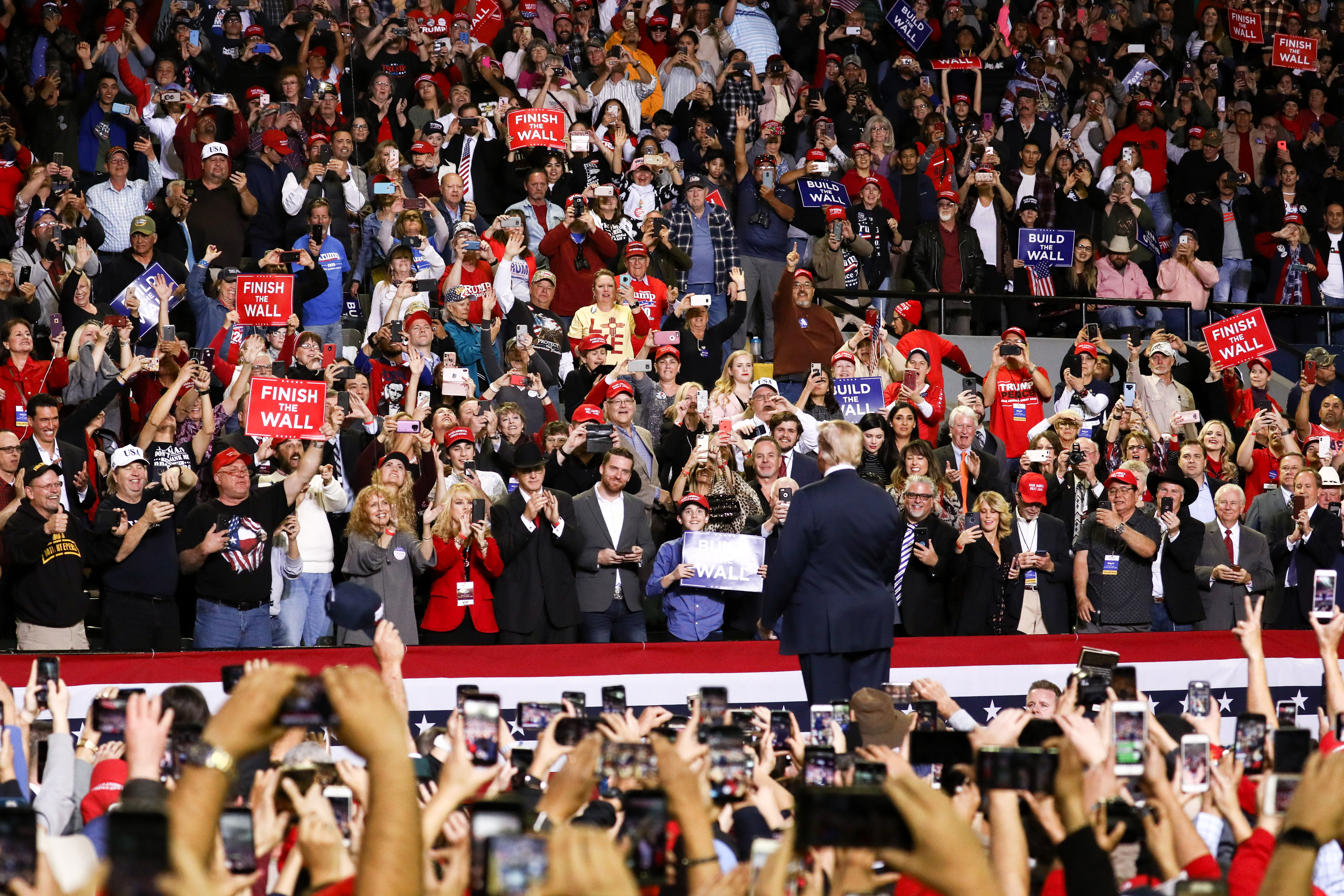 White House economic adviser Larry Kudlow told Fox News in an interview on March 10 that funding for the wall along the U.S.-Mexico border was a major issue for the president.
"The whole issue of the wall and border security is of paramount importance," Kudlow said. "We have a crisis down there; I think the president has made that case very effectively. It's a crisis of economics; it's a crisis of crime and drugs; it's a crisis of humanity."
"He's going to stay with his wall, and he's going to stay with the border security theme," he continued. "I think it's essential."