Southern Mexico shook and buildings swayed, after a magnitude 6.6 earthquake sent shock waves more than 250 miles away on the morning of Feb. 1.
Warning: Explicit language.
Rutilio Escandón, the governor of Chiapas—the epicenter of the quake—confirmed in a Twitter post no deaths have been reported and those who suffered panic attacks are already receiving medical attention. Some building in the municipality of Suchiate are also damaged.
De acuerdo con @pcivilchiapas el sismo de hace unos momentos fue de magnitud 6.5 con epicentro al suroeste de Ciudad Hidalgo, Chiapas. No se registran pérdidas humanas, únicamente personas con crisis nerviosas que están siendo atendidas y algunos daños materiales en #Suchiate. pic.twitter.com/bnN9PgNWR4

— Rutilio Escandón (@rutilioescandon) Feb. 1, 2019
The National Seismological Center of Mexico tweeted the seismic alert at 11 a.m. and, according to El Comercio, the earthquake caused the evacuation of Mexico City's buildings, which are 700 miles away, even though the shock waves did not activate its seismic alert system.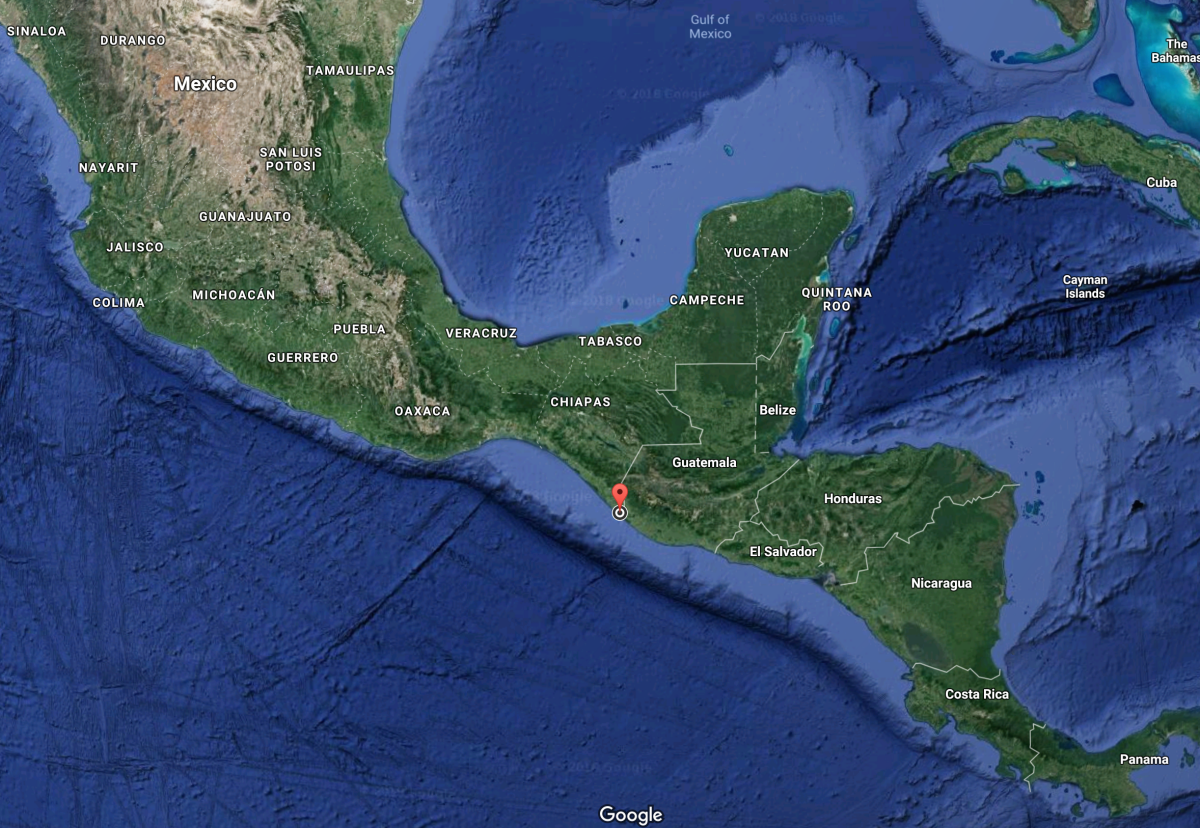 Southern Vibrations
Mexico's southern neighbors also felt the earthquake. The Red Cross of Guatemala and Legislative Assembly of El Salvador reported damage caused on Twitter. Guatemala experienced a landslide but no injuries have been reported.
Derrumbes carreteras en la frontera de Guatemala.
Sismo con epicentro en #Chiapas M6.6 (USGS) pic.twitter.com/nFber7gYjW

— Informe Sismico (@InformeSismico) February 1, 2019
Ampliación | #SismoGT

Se reportan derrumbes en ruta Reu-Xela tras fuerte sismo, no se reportan personas heridas. Socorristas de #CruzRojaGT continúan con monitoreos. pic.twitter.com/UIKFuyTr5s

— CruzRojaGT (@CRGuatemalteca) Feb. 1, 2019
In El Salvador, the country's Legislative Assembly's building is damaged due to the earthquake. The building's integrity will be investigated, following an executive order for employees to evacuate the building.
Fuerte sismo provoca daños en el edificio de la @AsambleaSV. Se está a la espera de la inspección que brinde @PROCIVILSV en las instalaciones. Se recomienda a los empleados tomar las precauciones del caso. pic.twitter.com/VCho3MLWQ3

— Asamblea Legislativa (@AsambleaSV) February 1, 2019
Devastating Coincidence
In 2017, a magnitude 7.1 earthquake in central Mexico killed at least 250 people. Coincidentally, the latest earthquake took place on Sept. 19, which happens to be the 32nd anniversary of the 1985 Mexico City earthquake disaster that killed 10,000 people.
#Sismo #Mexico 7.1 #ThebigoneMx 19 / Sep / 2017 The big one 2 #CDMX #Sismomexico #EarthquakeMexico #Sismomexico2017 pic.twitter.com/pdxt4pwxAe

— Anehab Bahena 🇲🇽 (@anehab_bahena) Sept. 22, 2017
Reuters reported the 2017 earthquake "toppled dozens of buildings, broke gas mains and sparked fires less than two weeks after another powerful quake killed at least 98 people in southern Mexico." An earlier magnitude 8.1 earthquake shook Chiapas on Sept. 9, 2017.
While the 2017 earthquakes lasted less than one minute, the 1985 earthquake lasted for nearly three minutes, according to History. These few minutes destroyed hotels, colleges, factories, and houses unable to withstand the quakes. In a final assessment 3,000 buildings were confirmed to be demolished and 100,000 severely damaged.