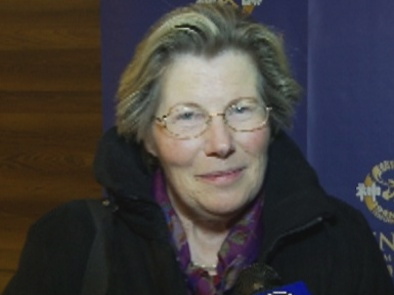 FRANKFURT, Germany—Mr. Andreas Burkert, publisher of an auto magazine, came all the way from Munich, the capital of the Bavarian state, which is a 268-mile trip, to watch Shen Yun Performing Arts International Company's closing show at the Jahrhunderthalle in Frankfurt am Main on March 31.
"It was fantastic. I was very impressed," Mr. Burkert said.
At the core of a Shen Yun performance is classical Chinese dance with China's numerous ethnic and folk dance styles included, states the company's website.
"I found the synchronization and the uniformity in the dance performances fantastic. One gets the impression that this is just one body, although every single unit of the one is an individual in everyday society," Mr. Burkert said.
"When watching the individual dancers one can see that every one has his or her own character and personality. But they let go of their personal identity when they perform in the group."
"I have never seen anything this perfect," he added.
According to the program booklet, The Taiwanese Amei Dance In the Mountains "emphasizes teamwork, coordination, and community."
Mr Burkert said: "I had goose bumps when watching the Taiwanese Amei dance, and also when I heard the drums in the first scene An Era Begins. That was so interesting."
Mr. Berkert also enjoyed the music played by Shen Yun's one-of-a-kind orchestra, with its all-original compositions, blending East and West like no other.
"The music harmonized with everything throughout the show, and I naturally noticed the Western instruments," he said.
"I have never been interested in learning about Chinese culture. I feel, that many people, just like myself, have no idea what Chinese culture is all about. In watching Shen Yun, they can learn and understand what Chinese culture is all about."
Shen Yun Performing Arts, based in New York, has three touring companies that perform simultaneously around the world, with a mission to revive traditional Chinese culture. Shen Yun Performing Arts International Company will next perform at The London Coliseum, April 12-15.
For more information visit ShenYunPerformingArts.org