Flashback to the last time 3-year-old Madeleine McCann was seen: 10:14 p.m. on May 3, 2007, in Praia da Luz, Portugal.
Although many of the facts surrounding her 9-year disappearance remain unclear, investigators have resurfaced their efforts to locate the now teen.
"There is ongoing work," Mick Duthie, head of Scotland Yard's Homicide and Major Crime Command told Evening Standard. "There is always a possibility that we will find Madeleine and we hope that we will find her alive."
Named "Operation Grange," the British team launched thorough investigations up until 2015, when the team size was scaled back from 29 to just 4. This month, the operation was given an additional 95,000 pounds ($136,700), funding the search for a further 6 months.
"That's what we want and that's what the family and the public want, and that is why the Home Office continues to fund it," Duthie said. "There is work that still needs to be done."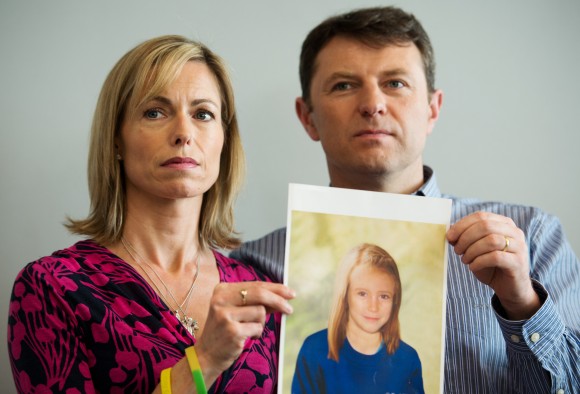 A family spokesman said: 
"Kate and Gerry remain incredibly grateful to the officers working on Operation Grange and to the Met in general. They have always said that in the absence of any evidence to suggest that Madeleine has come to serious harm, it is perfectly logical to still have hope that she could be found alive. They are very pleased that both the Home Office and the Metropolitan Police are showing continued commitment in the search for their daughter."
A number of theories persist about what happened to Madeleine, ranging from her being killed by a burglar to being trafficked and sold to a childless couple. 
In February this year, McCann's parents said they believe she's still in the Portugal city of Praia da Luz, where she originally went missing. 
"That's where she last was and I don't think she's been taken a million miles from there," said her mother Katie McCann, according to the Sun. "I've always said Praia da Luz is the place where I feel closest to her." 
Madeleine would turning 13 this May.