LA JOLLA, California—Luke List shot the second-lowest score, 6-under for –15 total in the final round of the Farmers Insurance Open on Saturday to eventually win the playoff hole against Will Zalatoris at the fan-filled Torrey Pines Golf Course.
At 37 years old, this is List's first PGA career win with a purse of $1,512,000 from 206 starts since 2013. After sitting out many years after his college career finished at Vanderbilt, he had to drop down to the former Web.com Tour for two years before returning in 2016.
List is one of the longest hitters on tour, but had struggled with scoring because of his putting. He ranked 148th in putting in 2013, but had steadily gotten worse to 208th so far before the tournament in early 2022.
For the tournament, he led in putting making 10 putts from 10–15 feet. The field average is 28 percent from that range. List made birdies on holes #3 through #6, and birdies on #12, #16, as well as #18.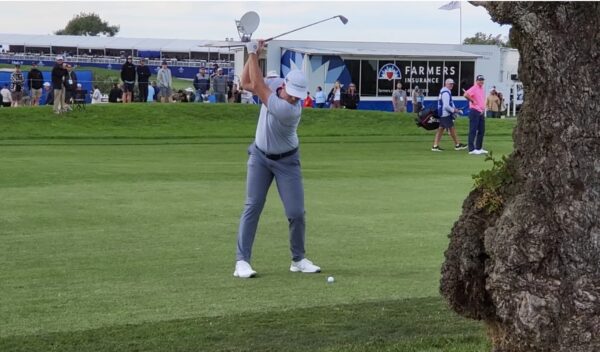 List stated that he has a great supporting team, and thought he had "found something" with his putting coach Steven Sweeney in the past half-year as he continues to work diligently with his primary coach Jamie Mulligan for 10 years.
"I really believed I could win on this course, and it's just amazing that that came true," said List. "I told myself if I was in a playoff, I was going to make birdie."
List began the day five strokes back of the leaders, Zalatoris and Jason Day, playing eight holes ahead of them.
After finishing a great final round, List had to wait around two hours for the final group to finish. His time was spent with his wife and two young children, daughter Ryann and toddler son Harrison.
"A lot of hard work from my team … and my family, they believed in me too, when I didn't," added List.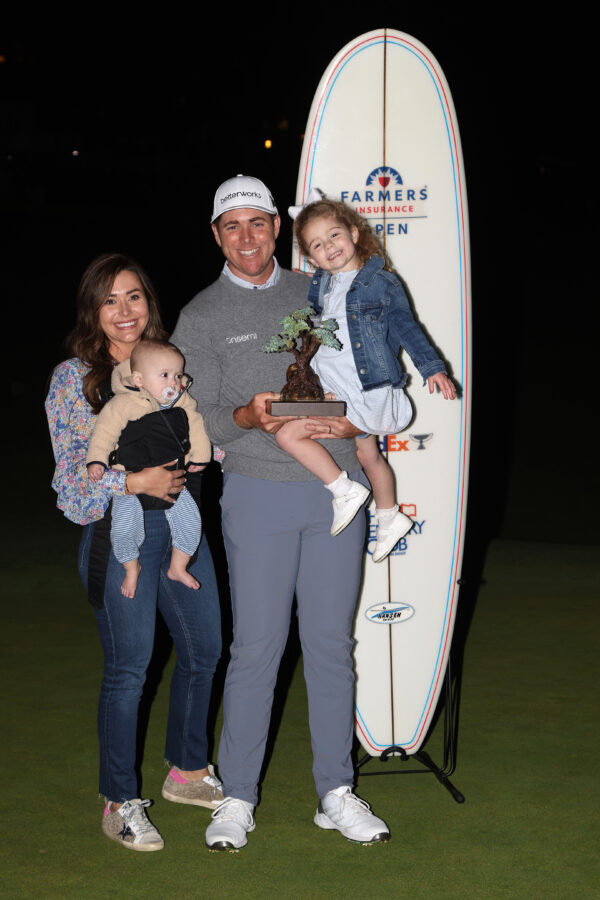 The List family resides in Augusta, Georgia, and the win gives List his first invitation professionally to The Masters. He had played there in 2005 as a result of finishing runner-up in the 2004 U.S. Amateur.
Rookie of the Year last season, Zalatoris, shot 1-under for the day holding off the other contenders in the final groups.
World #1, Jon Rahm of Spain, began the day one stroke behind, and had an inconsistent round to finish one-under for a three-way tie for third at 14-under with Day and Cameron Tringale.
Day shot an even-par round of 72, the Aussie seemed to have regained some of his top form following a big drop in the last several years following injuries. Tringale, of nearby Mission Viejo in the OC, is still looking for his first tour victory.
Five players tied for sixth at 13-under, including: San Diego native Pat Perez, Justin Rose, Joaquin Niemann, Sungjae Im, and Aaron Rai.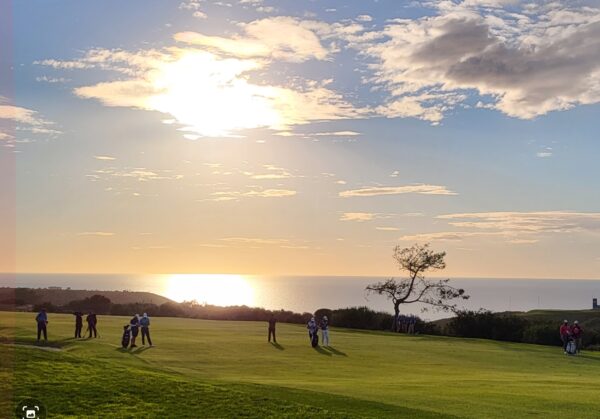 Zalatoris held up under the pressure of the charge of the top players, but was still unable to convert putts to score. He missed an eight-foot putt on the final hole of regulation to win the tournament, later stating that throughout his experience on the hole it doesn't break left, but somehow it did.
"It was a lot of fun," said 25-year-old Zalatoris. "It was kind of more disappointed with the amount that I left out there on the second and third round. I thought today I battled really well."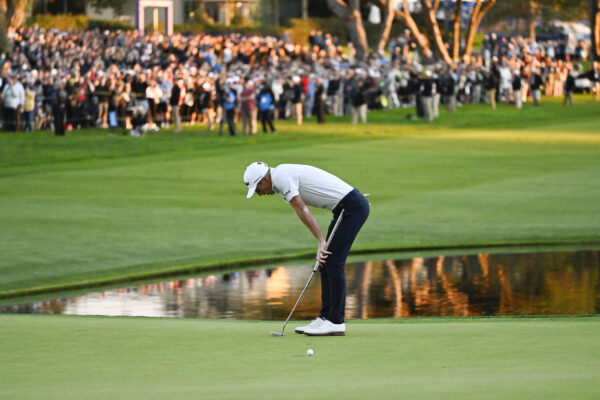 With the sun setting in little light on the #18 playoff hole with List, both would drive the ball roughly 300 yards into the same fairway bunker on the right within nine inches of one another.
After both laid up, List made a great 131-yard wedge approach shot, hitting the center of the green with the exact trajectory and spin that tracked within a couple of feet from the hole for an easy tap in birdie.
"I was super positive, just kind of warming up for an hour again, and told myself I was gonna birdie the playoff hole," said List. "Even if that lie was plugged, I could still make birdie."
Zalatoris would attempt the same shot, but the result was similar to the result in regulation but a couple further below the hole; again he would not be able to make the birdie putt.
Ironically, Zalatoris made a birdie on #18 last year to tie for seventh. Nonetheless, the second place purse is $915,600.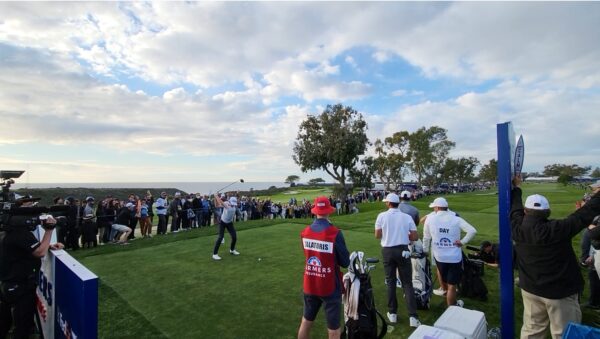 Zalatoris's short career is highlighted with a tie for sixth at the US Open in 2020, and second at the Masters in 2021.
Staying positive and hopeful, Zalatoris said, "I know my game is really close."