Lousiana State University quarterback Joe Burrow said that it was "pretty cool" to have a president watch him play after it was reported President Donald Trump plans to be at the LSU-Alabama game on Nov. 9.
"Regardless of your political views, it's pretty cool having the president at the game," Burrow, a 22-year-old senior, said at a press conference on Nov. 4.
"Doesn't matter if you're a Democrat or a Republican, president at the game is pretty cool."
The game is slated to be a clash between the nation's top teams: LSU is currently ranked No. 1 while Alabama is ranked No. 2. Both have gone 8-0 so far this season.
Burrow has had a strong season, throwing for 2,805 yards and 30 touchdowns to four interceptions.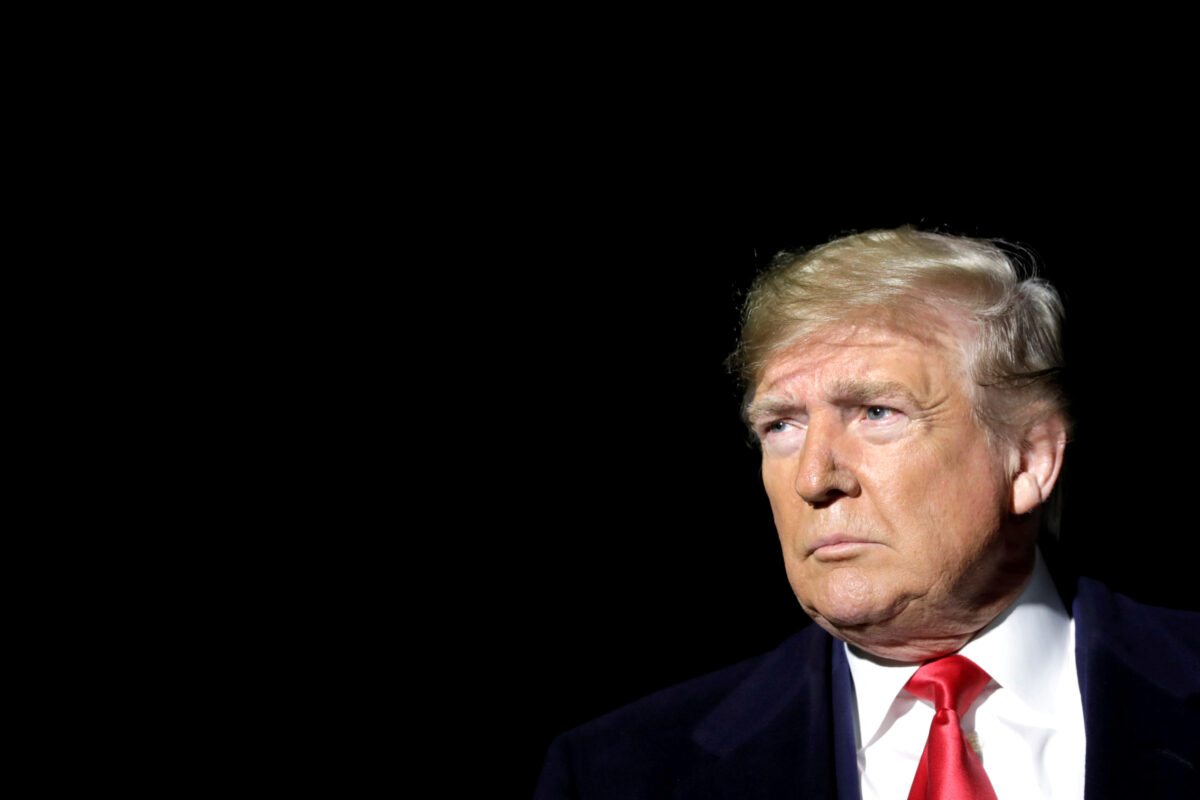 Trump, while rallying in Louisiana last month, mentioned Burrow by name and said the star quarterback is "not too bad."
He encouraged people to vote even as they took time to enjoy the LSU-Florida game that was due to happen the next day.
"I want you to enjoy the game, but I don't want you to enjoy the game if you don't vote first," he said.
Burrow's statement came as the MLB champion Washington Nationals visited the White House and two players showed support for Trump.
Kurt Suzuki, a catcher on the team, appeared to surprise Trump when he brought out a "Make America Great Again," or "MAGA," hat as he stood at the presidential podium near Trump.
The president responded by hugging the player as both smiled broadly.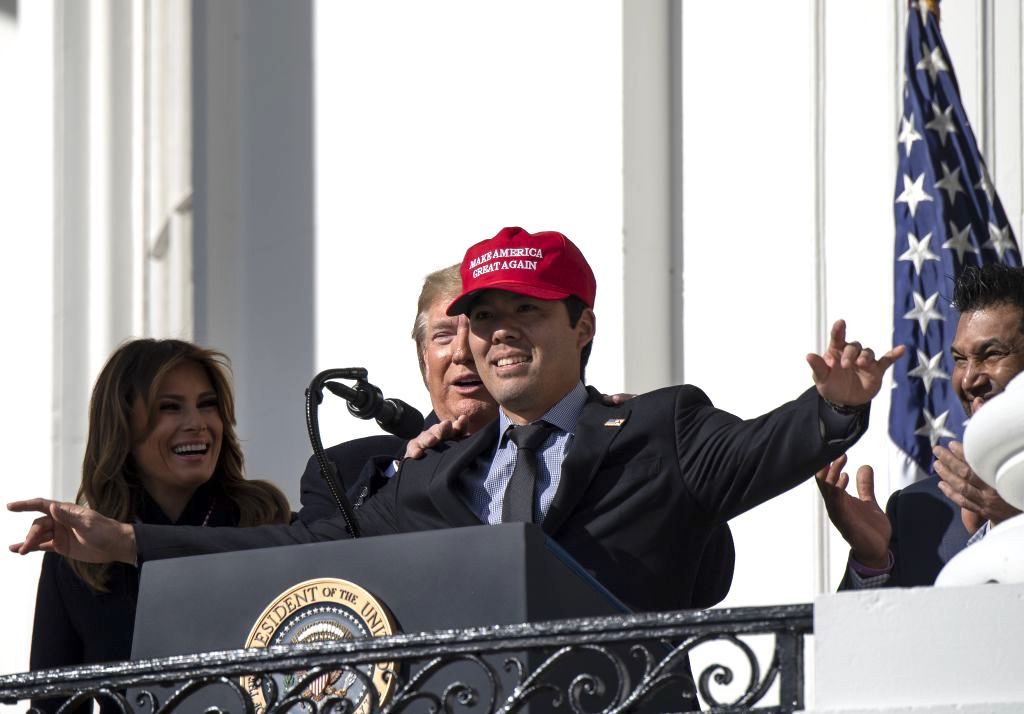 Washington Nationals' first baseman Ryan Zimmerman at the podium made positive remarks about the president.
"This is an incredible honor that I think all of us will never forget. We'd also like to thank you for keeping everyone here safe in our country and continuing to make America the greatest country to live in the world," he said.
"Make America Great Again" was Trump's slogan during the 2016 presidency. He still uses the term but sometimes replaces it with "Keep America Great," indicating his view that he's had a series of successes during his term in office.
A number of other players skipped the White House visit, including Sean Doolittle, Joe Ross, Javy Guerra, and Wander Suero.
Trump has been taking in a number of sporting events recently.
In October, Trump and a collection of Republican allies took in Game 5 of the World Series in Washington, facing some boos from the crowd.
Over the weekend, the president, two of his sons, and several lawmakers went to Madison Square Garden to watch the Ultimate Fighting Championship (UFC) 244.