The notecards poking from bouquets rushing out of a Chicago florist all carry similar messages: "looking forward to celebrating in person."
"The notes aren't sad," said Kate Prince, a co-owner of Flora Chicago on the city's North Side. "They're hopeful."
On this Valentine's Day, Americans are searching for ways to celebrate love amid so much heartache and isolation as the coronavirus pandemic stretches past its year anniversary.
Prince said florists are scrambling to keep up with the onslaught of orders from people trying to send their love from a safe distance.
"We are crushed," she said.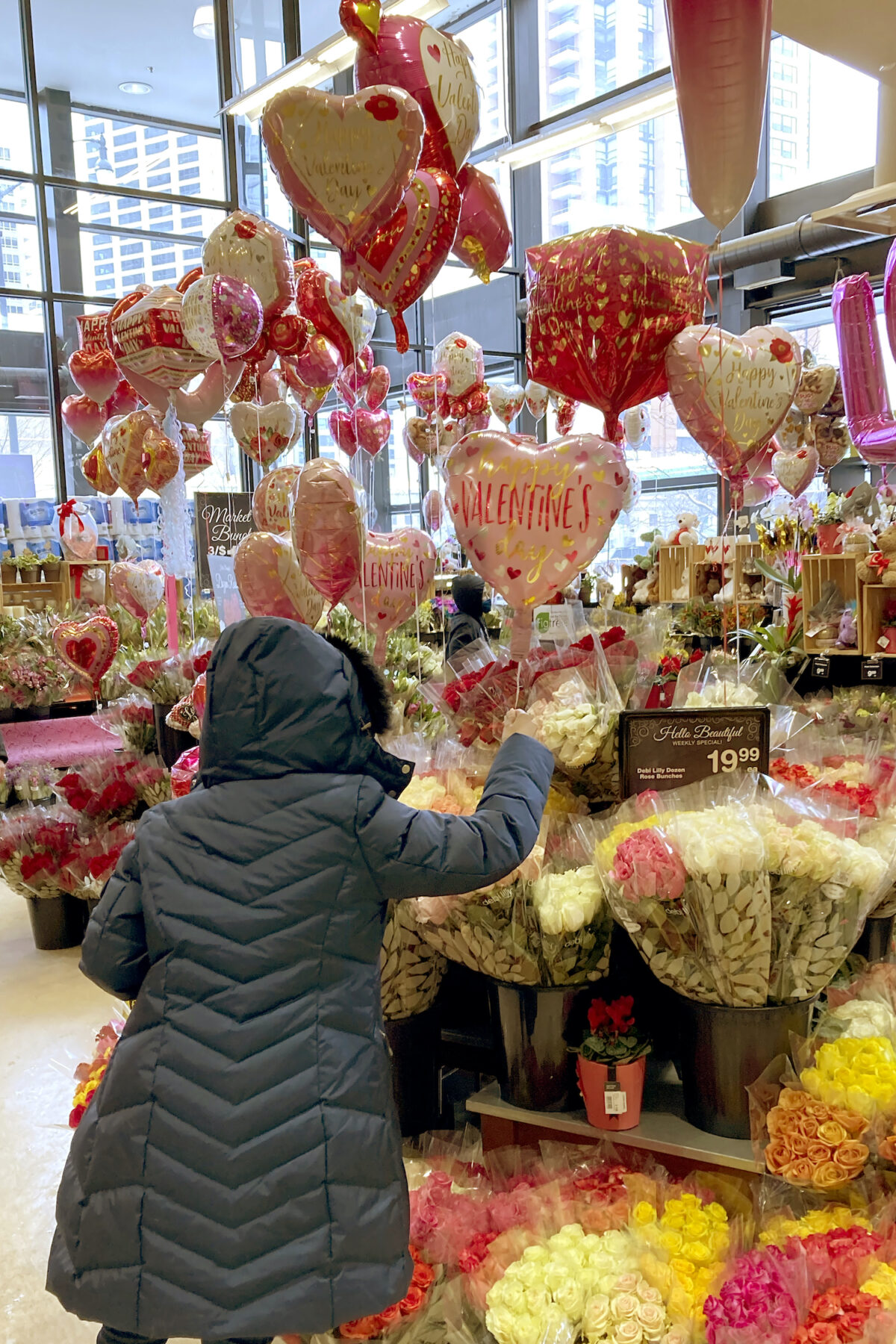 Phones are ringing off the hook at restaurants in cities that have loosened restrictions on indoor dining just in time for Valentine's Day, one of the busiest days of the year for many eateries that have been devastated by shutdowns designed to slow the spread of the virus.
In Chicago, the mayor loosened up indoor dining restrictions this week. After limiting restaurants to 25 percent capacity and 25 people per room, restaurants now must remain at 25 percent but they can serve as many as 50 per room.
The Darling restaurant is fully booked for this weekend and has been for weeks.
Sophie Huterstein, the restaurant's owner, said COVID-19 has allowed the 2-year-old eatery to accomplish the impossible: make people happy to agree to a 4 p.m. reservation.
"People are being very flexible," she said.
They are also this Valentine's Day willing to do something else over a weekend where the high temperature will reach the teens and the low will plummet well below zero.
"We have 14 greenhouses and people are coming out in full ski gear," she said.
In New York City, the America Bar restaurant in the West Village is also fully booked for Valentine's Day with a long waiting list and high demand for the newly allowed 25 percent capacity for indoor tables, said David Rabin, a partner in the eatery. More seats, along with the governor's decision to allow closing times to move from 10 p.m. to 11 p.m., has allowed him to give more shifts to his workers.
"For us, it's a welcome gift," he said. "It's been great."
T Bar NYC Steak and Lounge on the Upper East Side is also fully booked. Owner Tony Fortuna says some of his customers won't dine indoors and he understands, but for those that have been clamoring to get back to restaurant dining, 25 percent is a good start. It gives people a glimmer of normalcy at a heartbreaking time.
"It gets everybody motivated, we see a little bit of hope," he said. "It's all about perception: you see people going out and moving around it makes everybody feel in a different mood."