Earlier in March, the daughter of actress Lori Loughlin and designer Mossimo Giannulli, who were arrested as part of a high-profile college admissions scam, suggested that Giannulli "faked his way" through his education.
"He didn't come from a lot, so it's cool to see that he built it all himself," Olivia Jade Giannulli said on the Zach Sang Show of her father. "He, like, built his whole entire brand and he wasn't actually, like—I don't know if I'm supposed to say this—ever enrolled in college."
"But he, like, faked his way through it and then he started his whole business with tuition money that his parents thought was going to college," she said, according to a transcript of her interview from the New York Post. "That's, like, such a different time. I don't know if I was supposed to say that but it's OK."
She didn't elaborate on how exactly he "faked his way," especially if he wasn't enrolled in college.
In the interview, Olivia Jade said she looks to her father, who founded the fashion company Mossimo, for "inspiration." The interview was conducted just days before her parents were arrested.
The 19-year-0ld has been described as a social media influencer and has millions of followers on Instagram and YouTube.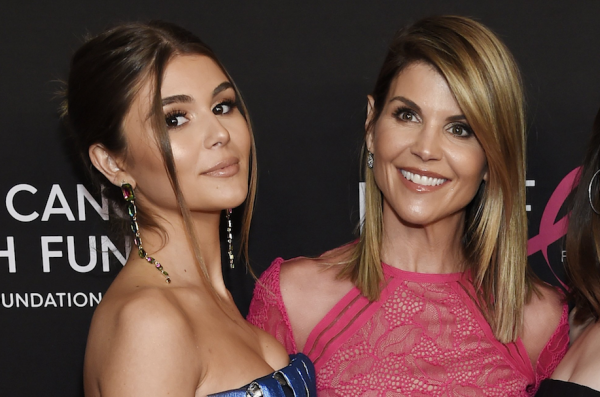 In the interview, Olivia Jade said she was pushed by her parents to attend the University of Southern California, more commonly known as USC.
"Mostly my parents wanted me to go because both of them didn't go to college," Olivia Jade said. "I'm so happy they made me go."
"That sounds so terrible," she added. "They didn't make me. My sister goes to the same school and we are pretty much inseparable, so it was nice following in her footsteps in a little bit. I do like it."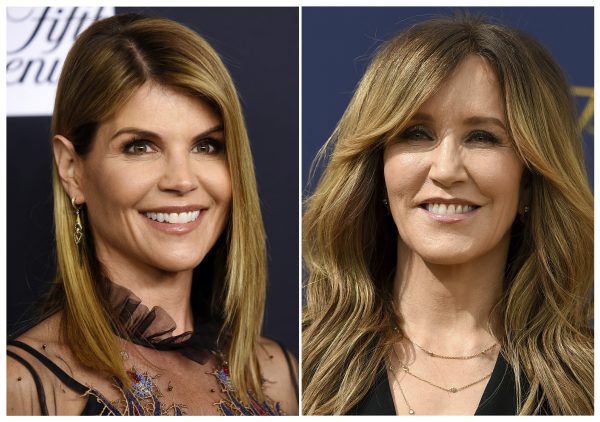 This week, her parents were arrested and then released after they each posted $1 million bond. Court documents alleged that the two paid $500,000 in bribes to get their daughters designated as crew recruits at USC despite the two not taking part in the sport. They also have a 20-year-old daughter, Isabella Rose, who also went to USC.
"I feel like I would've had weird [fear of missing out] from not going to college if all my best friends from my high school went and were, like, texting me, telling me how it was, all the parties, the school work, everything," Olivia Jade said in the YouTube interview. "I'd be like, 'What am I missing out on?'"
A spokesperson for USC told Entertainment Tonight that both daughters are enrolled at the school, although there have been reports saying the two dropped out in the wake of the scandal.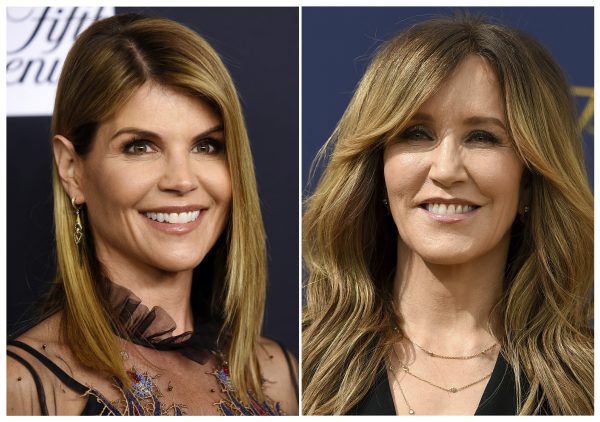 "USC is conducting a case-by-case review for current students and graduates that may be connected to the scheme alleged by the government and will make informed decisions as those reviews are completed," said the spokesperson.
TMZ earlier this week reported that they withdrew from the college due to a fear of bullying.
Other than Loughlin, who appeared in "Full House" and "Fuller House," actress Felicity Huffman was charged in the case. She was released earlier this week after posting $250,000 for allegedly paying $15,000 as a bribe to a college.
Dozens of other people have been named in the case, including an author, lawyers, and CEOs.