Lori Loughlin wants to ask fellow actress Felicity Huffman what prison is like, according to a new report.
Huffman, 56, pleaded guilty to one charge in the college bribery scheme wand was sentenced to 14 days in prison.
She reported to a federal prison in California on Oct. 15.
"Huffman is prepared to serve the term of imprisonment Judge [Indira] Talwani ordered as one part of the punishment she imposed for Ms. Huffman's actions," a representative said. "She will begin serving the remainder of the sentence Judge Talwani imposed—one year of supervised release, with conditions including 250 hours of community service—when she is released."
Huffman will be sought after by Loughlin, who opted not to plead guilty in the same scheme and is fighting the charges along with her husband, fashion designer Mossimo Giannulli.
"She wants to debrief Felicity after jail to find out what it was like and what her advice would be," a source described as being close to Loughlin told People magazine. "She feels like Felicity's time in jail will be an indicator on her own time, and she's extremely curious to know how it goes."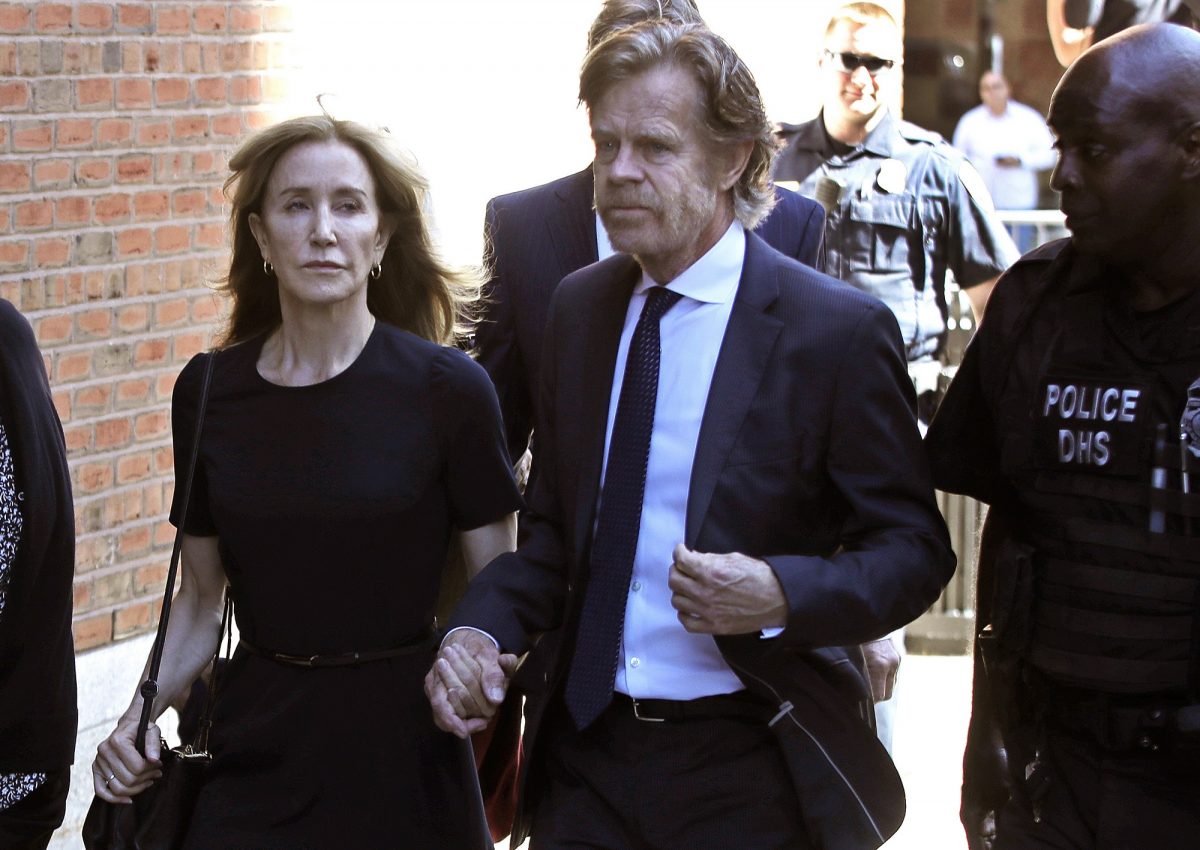 The source said Loughlin tried to get in touch with Huffman before the latter reported to prison but apparently was not successful.
"She's definitely hoping that Felicity's time in prison will go easy for her, because that will be a positive sign that, if Lori has to serve time, that she'll be able to weather it as well. Of course, it's still very important for her to be exonerated of all charges against her," the source said.
"She still maintains her innocence, and hopes it won't come to that. But if she does end up serving time in prison, she wants to know what she's getting into."
Huffman admitted to paying William "Rick" Singer, who authorities described as the mastermind behind the nationwide bribery scheme, $15,000 to have a proctor change some of the wrong answers on her eldest daughter's completed SAT test.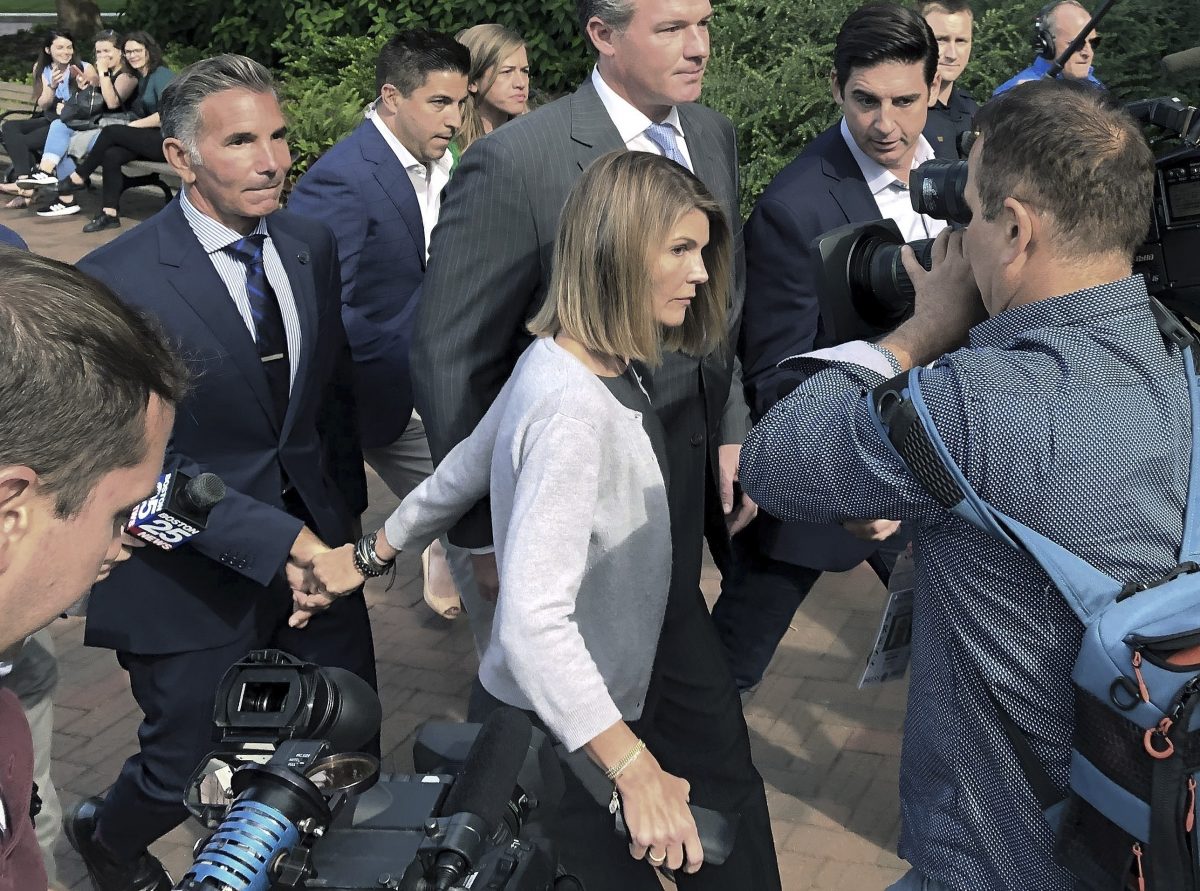 Loughlin and Giannulli are accused of paying $500,000 to Singer to get their two daughters into USC under the guise of being crew recruits, when in fact the girls did not have experience in rowing.
The scheme involved having the girls pose for pictures on rowing machines and falsifying their athletic experience, authorities said in the indictment. Emails and phone calls between the couple and Singer were submitted as evidence, including one showing Loughlin telling Singer she would lie to the IRS.
The coach who helped create the fake athletic profiles, Laura Janke, pleaded guilty to conspiracy to commit racketeering earlier this year and agreed to cooperate with authorities and testify at trial if needed.
U.S. Attorney Andrew Lelling, who is leading the government probe into the scheme, said recently that Loughlin's sentence will likely be harsher than Huffman's if she's convicted.
"If she's convicted, I don't think I'm giving away any state secrets by saying we would probably ask for a higher sentence for her than we did for Felicity Huffman," Lelling told WCVB. "I can't tell you exactly what that would be."