Actress Lori Loughlin and fashion designer husband Mossimo Giannulli were hit with additional charges for the nationwide college bribery scheme on Oct. 22.
The U.S. Attorney's Office in Boston said a grand jury returned additional charges against the couple as well as 9 other parents of the 15 who have not pleaded guilty in the scheme.
The new charges allege that 11 defendants conspired to commit federal program bribery by bribing employees of the University of Southern California (USC) to facilitate their children's admission.
"In exchange for the bribes, employees of the university allegedly designated the defendants' children as athletic recruits—with little or no regard for their athletic abilities—or as members of other favored admissions categories," the office stated.
The defendants were previously charged with conspiring with William "Rick" Singer, head of a nonprofit known as The Key Worldwide, to bribe SAT and ACT exam administrators to allow a test taker to secretly take college entrance exams in place of their children, or to correct the children's answers after they had taken the exams. The defendants were also previously charged with conspiring to launder the bribes and other payments in furtherance of the fraud by funneling them through Singer's purported charity and his for-profit corporation, as well as by transferring money into the United States, from outside the United States, for the purpose of promoting the fraud scheme.
Loughlin and Giannulli are accused of paying Singer $500,000. In exchange, he arranged for a University of Southern California employee to create fake crew profiles for their daughters, getting them into the school under the guise of athletic recruits.
The new charge adds a possible sentence of up to 10 years in prison, a fine or of $250,000 or twice the gross gain or loss, whichever is greater, and three years of supervised release.
The 11 defendants already faced up to 40 years in prison if convicted.
The other defendants are: Gamal Abdelaziz, Diane Blake, Todd Blake, Elisabeth Kimmell, William McGlashan, Marci Palatella, John Wilson, Homayoun Zadeh, and Robert Zangrillo.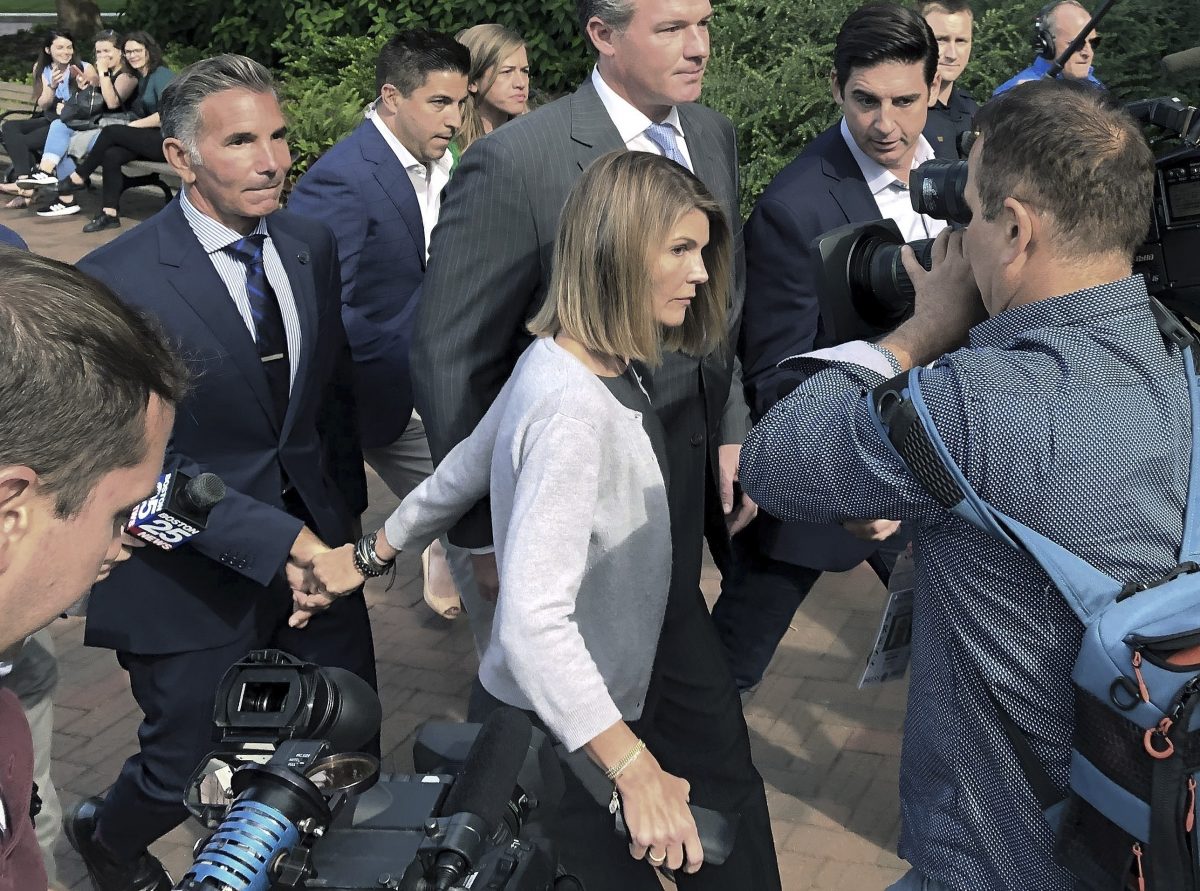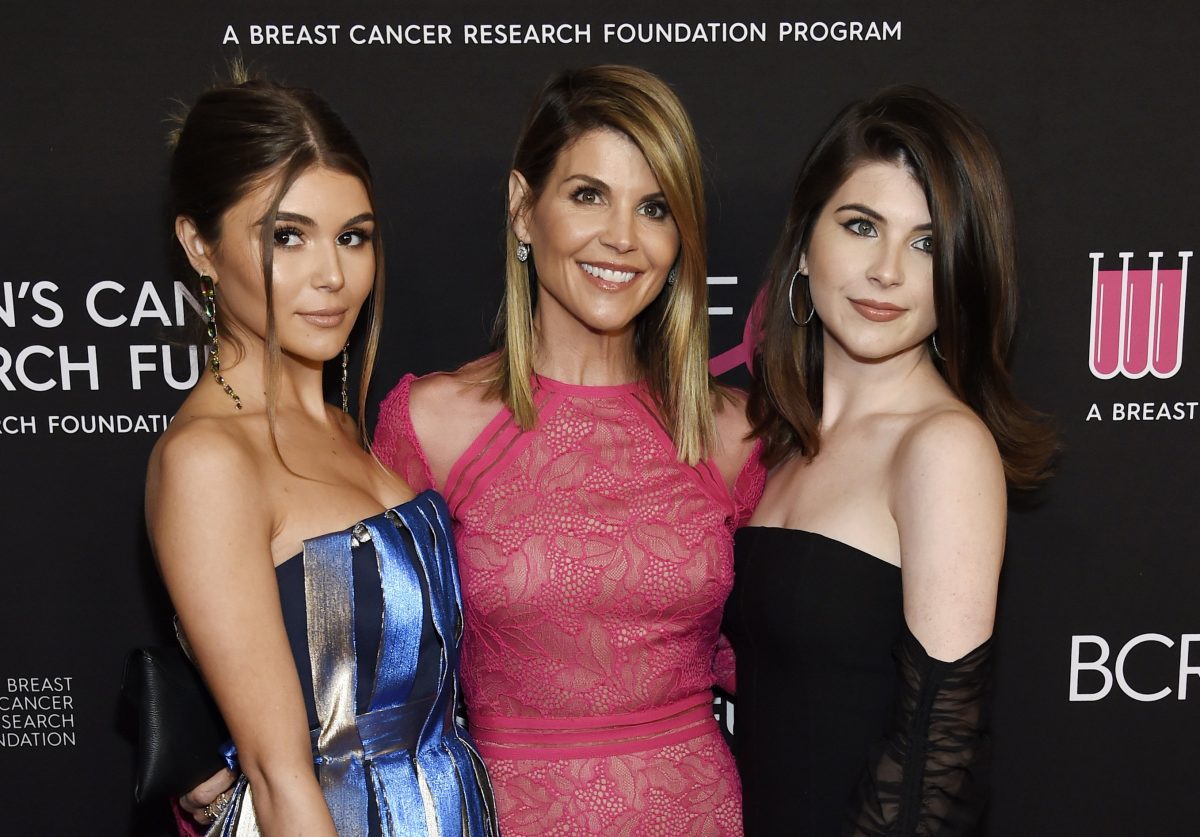 Report: Loughlin May Plead Guilty
The new charges came after a report claimed Loughlin might ultimately plead guilty, accepting a plea bargain, after seeing what happened to fellow actress Felicity Huffman.
Huffman, 56, was sentenced to 14 days in prison on Sept. 13. She started her sentence on Oct. 15.
Huffman was also ordered to pay a $30,000 fine, complete 250 hours of community service, and be under supervised release for a year after the prison sentence.
Loughlin, 55, may be able to get a favorable plea deal because prosecutors are worried they might be unable to get a strong sentence for her alleged role in the nationwide college bribery scheme.
Sources with the U.S. Attorney's Office told TMZ that prosecutors wanted a one-year prison sentence for Huffman and have concerns regarding their case against Loughlin and her husband, fashion designer Mossimo Giannulli, in the wake of the light, two-week sentence ultimately given to Huffman.
Sources involved in the college admissions case told the outlet that the probation department's sentencing report's key portion relating to Loughlin is that no one suffered a loss as a result of Huffman paying $15,000 to have Singer arrange for a proctor to fix some of the wrong answers on Huffman's daughter's SAT test.
Sources told TMZ that the U.S. Attorney is open to plea discussions and that a plea deal could include Loughlin serving as little as a few weeks in jail.
Loughlin is charged with one count of conspiracy to commit mail and wire fraud and honest mail services and wire fraud and one count of conspiracy to commit money laundering. The latter charge was added after Loughlin and Giannulli declined to plead guilty.