SAN CLEMENTE, Calif.—Family and friends of Scott Karsten, 60, who went missing in October, organized a search-and-rescue party at a local Circle K on Dec. 21, looking for any leads or evidence to find their loved one.
"A 60-year-old man just doesn't disappear," Harry Karsten, Scott's father, told The Epoch Times. "As a father, I am completely at a loss."
The family reported that Karsten was missing on Oct. 29 after a week of no contact. According to family, he was last seen at Walmart off Pico Ave. and at surrounding gas stations.
Karsten's father said his son never went two days without calling.

The last time there was any contact, he said, was on Oct. 23, when he said he received a voicemail from his son from an unrecognized number saying that "he was being chased and set up."
According to the Orange County Sheriff's Department, Karsten is believed to be without a car, wallet, or cell phone.
Initially, the department posted a photo on Twitter on Nov. 2, alerting the community of a "Critical Missing Person."
However, it mistakenly posted the photo of a different man.
After weeks of notifying authorities of their error, the sheriff's department finally revised the tweet on Nov. 18.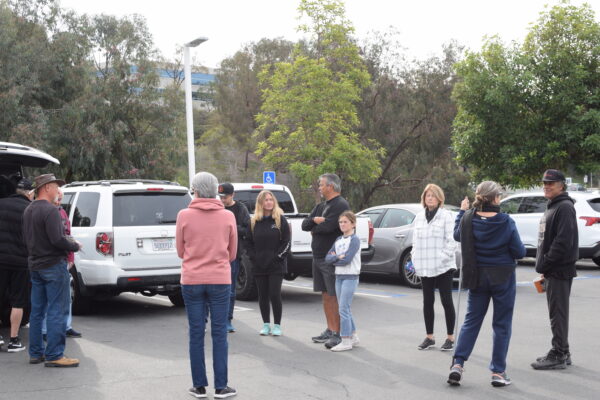 "The fact that the police had the wrong photo of the wrong person for three weeks circulating looking for him messed things up also," Tracy Lee, Karsten's daughter, told The Epoch Times.
Lee said she's checked local hospitals, jails, and morgues but hasn't been able to match Karsten's identity—which she said is "a good sign."
The family has offered a $25,000 reward for anyone who can help locate Karsten.
Anyone with information should call Tracy Lee at (925) 727-5537; email her at Tkl.karstenteam@gmail.com or contact Orange County Crime Stoppers at: 1 (855) TIP-OCCS.
"In my heart, I believe he's alive," said Karsten's father. "My intuition tells me he's alive."