In the documentary "Hard to Believe," Investigative reporter Ethan Gutmann recalls the first time he sat down with Falun Gong practitioners who escaped from labor camps and prisons in China. 
Falun Gong, also known as Falun Dafa, is a spiritual practice with several meditative exercises. First introduced to the public in China in 1992, it began to be persecuted in China in 1999 because of its widespread popularity and belief in the divine, something China's Communist Party has tried hard to stamp out.
The Falun Gong practitioners he spoke to told him about their torture while imprisoned. Hidden within their horrific accounts was the phrase "physical exam." Wait a minute, Gutmann thought to himself. Physical exams? Why? And why only on Falun Gong adherents?
The Falun Gong practitioners he spoke to did not understand his interest in the exams. "I've been tortured in the most horrible ways," they told him, as if to say this was the least relevant part of their story.
When Gutmann probed deeper into the checkup, the victims told him about an eye exam they were given. A light was shown directly into their eyes. There were no tests for peripheral vision or any other vision tests. They were only looking at the cornea, he surmised. 
He took note of the torture they endured but by probing deeper into these exams, Gutmann began to uncover an even bigger crime against humanity—harvesting organs from prisoners of conscience for profit.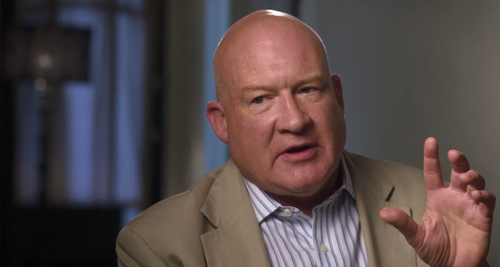 It's big business for the world's largest communist country. Taking human organs from prisoners of conscience, people imprisoned for political or spiritual beliefs, has created a large, live organ bank that has brought foreigners to China for desperately needed organ transplants. Some estimates put the industry at over a billion dollars. 
Irene Silber, a co-producer of "Hard to Believe" said the reason it is so hard to prove this is taking place in China is because the victims never come out alive.
Gruesome Murder Mystery
"Hard to Believe" is coming to the Hoboken Film Festival on June 4, the anniversary of the Tiananmen Square Massacre where government forces killed hundreds of peaceful democracy protesters in its main square.
The film follows the trail of Gutmann's investigation as he begins to unravel the crime that no one wants to admit is happening.
Director Ken Stone said, "When I saw all the information about allegations that prisoners of conscience have been killed so their organs could be transplanted, I realized I had stumbled on a gruesome murder mystery." Stone says it's not the story of what some corrupt people did, but how good people have been silent about it.
I had stumbled on a gruesome murder mystery.
Gutmann had been researching organ harvesting in China but could not get hard evidence until he gave an informational talk in London. During the talk, a doctor stood up and said he had done this to a prisoner in Xinjiang, a region in northwest China. 
Director Ken Stone calls this doctor, Enver Tohti, "Doctor Zero," as the first surgeon to remove organs from a living prisoner in 1995. The prisoner had just been shot non-fatally in the chest when Tohti removed his organs—he was still alive. The procedure was done without anesthetic and the prisoner died through the process. Tohti, who now lives in London, felt the need to unload his story to Gutmann.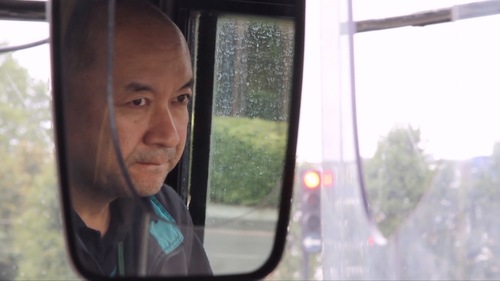 Modern Holocaust
Canadian human rights attorney David Matas, who has done in depth investigations on the issue and was featured in the film, said "after the Holocaust, it is impossible to rule out any form of depravity."
The suspicions of Israeli heart surgeon Dr. Jacob Lavee, also featured in the film, arose when a patient of his claimed he could get a new heart in China in two weeks and had already scheduled his transplant date. This seemed impossible to Lavee who knew that people usually wait years for a heart, a vital organ.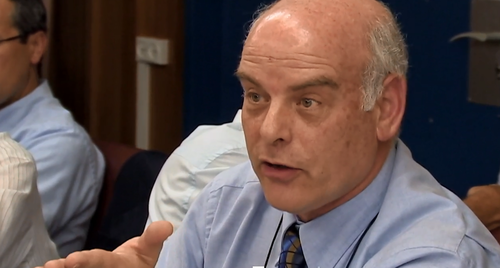 He looked into the claim and was shocked to read reports of prisoners of conscience in China, most of them believed to be Falun Gong practitioners, were killed on demand for their organs. He successfully led the effort to stop this kind of transplant tourism from Israel by making it illegal for insurance companies to cover such procedures.
Leading U.S. medical ethicist Arthur Caplan, PhD. said, "in the U.S., in Europe, you have to be dead first in order to be an organ donor. In China, they make you dead."
He says it has to stop. "It's not up for discussion as to whether murder for parts is taking place. It's now just a question of whether we're going to continue to put up with it," he said.
When allegations of organ harvesting from Falun Gong practitioners first surfaced in 2006, Gutmann was skeptical. 
He researched Xinjiang Province where organ harvesting from executed prisoners had been taking place for years. He poured years of research and investigation in his book "The Slaughter," which details the crime.
This is the most destructive thing you can do to a society, to take their most trusted members…and turn them into these monsters.
As for the doctors forced to commit this crime, Gutmann mourns what the Chinese regime has done to its medical profession. "This is the most destructive thing you can do to a society–to take their most trusted members…and turn them into these monsters," he said.
Rep. Dana Rohrabacher (R-Calif.) has long spoken out against this horrible practice. He said the reason there has been so little political action from the U.S. is because they are trying to protect their economic interests. "Nobody in Washington, except a few of us, want to confront China on its gansger-ish activities, on its evil activities," he said in the film.
China's government does not provide access to records on its organ sources, but has said it uses prisoners on death row. It also does not release the number prisoners it executes every year. 
Exposing the Truth
The film highlights the work of Matas in finding the data to support the claim that tens of thousands of Falun Gong practitioners have been killed for their organs between 2000 and 2006. Matas and David Kilgour, a former member of Canada's parliament, who have been nominated for the Nobel Peace Prize, travel the world to expose this practice in China.
Based on available evidence, experts estimate that up to 100,000 Falun Gong practitioners, the majority of China's prisoners of conscience, have been killed for their organs, according to a discussion guide for the documentary.

In his book Gutmann stated that Taiwanese surgeon Dr. Ko Wen-je was told by mainland Chinese surgeons that "all the organs will come from Falun Gong…They don't drink. They don't smoke. Many of them are young, and they all practice healthy Chinese qigong. Soon your patients—they will be young and healthy, too."
Since Sept. 15, PBS has broadcast the documentary on local stations.
"Hard to Believe," produced by Otvisville-based Swoop Films, will be playing at the Paramount Theatre on June 4 at 2:00 p.m. Regular admission is $11. Visit hobokeninternationalfilmfestival.com for tickets and more info.
To contact this reporter, email yvonne.marcotte@epochtimes.com.