British Prime Minister Liz Truss has told Israeli Prime Minister Yair Lapid that she is considering moving the British embassy to Jerusalem from Tel Aviv.
Truss met with Lapid on the sidelines of the United Nations General Assembly in New York on Sept. 21, telling him she was reviewing the possibility of following the United States' lead on relocating its embassy.
Since the creation of Israel in 1948, Britain has had its embassy in Tel Aviv, even as Jerusalem has been designated as the official capital.
Shortly after he arrived in the White House in 2017, President Donald Trump promised to move the U.S. embassy to Jerusalem from Tel Aviv. He followed through with that pledge, despite widespread criticism, opening the U.S. embassy in Jerusalem in May 2018.
'Eternal and Indivisible Capital'
While Palestinians seek to claim East Jerusalem as the capital of a state they want to establish in the West Bank, Israel regards the entire city, including the eastern sector it annexed in the 1967 Six-Day War, as its "eternal and indivisible capital."
A Downing Street spokeswoman told PA that Truss told Lapid "about her review of the current location of the British Embassy in Israel."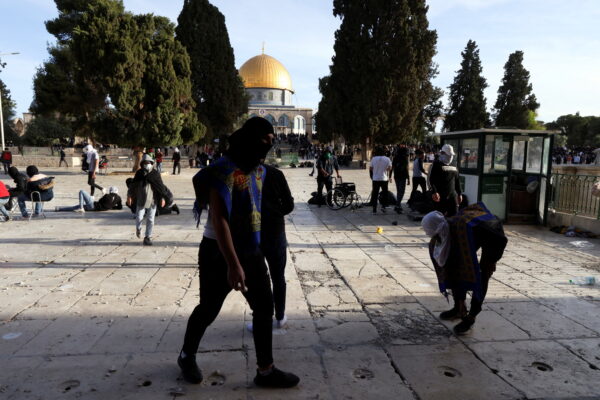 During the recent Tory leadership contest, Truss, who was then Foreign Secretary under Boris Johnson, wrote a letter to the Conservative Friends of Israel, in which she promised to move the British embassy to Jerusalem.
"I understand the importance and sensitivity of the location of the British embassy in Israel," she said in the letter. "I've had many conversations with my good friend … Lapid on this topic. Acknowledging that, I will review a move to ensure we are operating on the strongest footing within Israel."
When Trump announced his plan to move the U.S. embassy, Palestinian general delegate to the UK Manuel Hassassian told the BBC it would be like "declaring war" on the Middle East but there was muted opposition from Arab states.
In September 2020, the United Arab Emirates and Bahrain normalised relations with Israel. In October 2020, Sudan normalised relations with Israel, and following that in December 2020, Morocco normalised relations with Israel.
PA Media contributed to this report.