The UK's Foreign Secretary, Conservative leadership candidate Liz Truss on Wednesday said she will prioritise trade with Commonwealth countries to counter the "growing malign influence from Beijing" if she becomes the new prime minister.
Truss said she will launch a "New Commonwealth Deal" aimed at strengthening economic ties across the 56-nation group.
Her plan would expedite bilateral trade agreements with Commonwealth partners, which her campaign team argues would supercharge the Commonwealth trade cost advantage, which is already 21 percent lower on average for trade between Commonwealth countries versus non-members.
The leadership hopeful said she will ensure the Commonwealth sits at the heart of her plans for global Britain.
"As one of the largest groups of freedom-loving democracies, we must ensure there are clear benefits to remaining a member of the Commonwealth and offer nations a clear alternative to growing malign influence from Beijing," Truss said.
"Prioritising trade with countries across the Commonwealth will strengthen economic and security ties whilst also turbocharging opportunities for British businesses to access one of the world's largest economic blocs," she added.
A spokesperson from Truss's campaign said the foreign secretary believes the Commonwealth is "vital" to countering the influence of the Chinese regime and "other authoritarian regimes seeking to undermine democratic values and freedom."
"She believes trade and investment has a key role to play in stopping the growing Chinese influence, where Beijing has used investment as a part of its 'Belt and Road Initiative,'" the spokesperson said, adding that Truss will "maximise all opportunities to strengthen economic and security ties across the Commonwealth."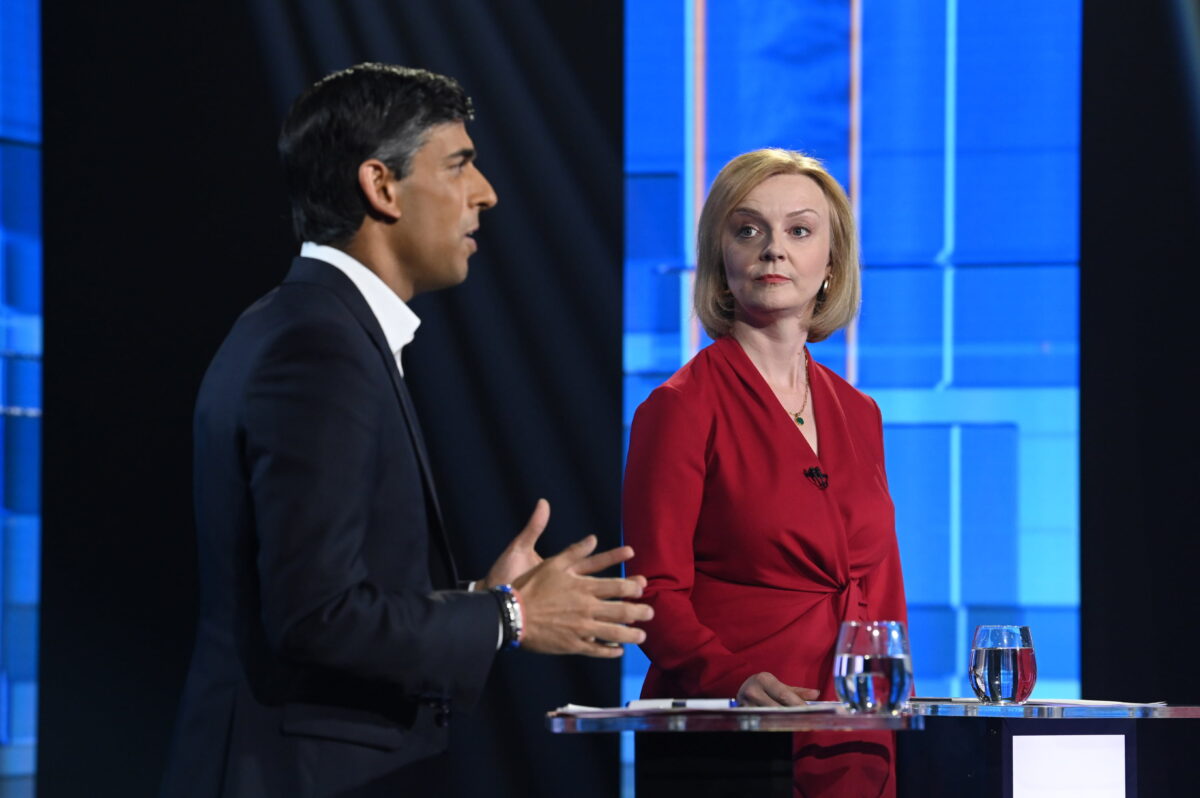 Truss's new announcement echoes a similar policy from November last year, when she launched the British International Investment (BII)—a body previously known as the Commonwealth Development Corporation Group.
The BII was expected to prioritise infrastructure investment in low and middle-income countries, providing them with "clean, honest, and reliable financing" from "freedom-loving democracies" which Truss said is needed as "too many countries are loading their balance sheets with unsustainable debt."
Truss has been increasingly vocal about the threat posed by communist China in recent years.
The foreign secretary called for a "global NATO" with "a global outlook" to tackle global threats in April, saying the alliance needs to increase defence spending, "preempt threats in the Indo–Pacific," and "must ensure that democracies like Taiwan are able to defend themselves."
In June, she warned that any attempt by China's communist regime to invade Taiwan would be a "catastrophic miscalculation."
However, the Foreign Official faced criticisms last week from MPs over its inaction on sanctioning human rights abusers while focusing almost solely on Russian sanctions in the past year.
Former Chancellor Rishi Sunak, the other candidate hoping to become the prime minister, on Sunday called "China and the Chinese Communist Party" the "largest threat to Britain and the world's security and prosperity this century," seeking to boost his national security credentials by promising to "face down China."
PA Media contributed to this report.