The 2019 Novel Coronavirus (2019-nCov) or the Wuhan coronavirus, has spread from China to over 20 countries, including the United States, France, and Japan.
The following updates are from Feb. 1. Click here for updates from Feb. 2.
Pentagon to Provide Quarantine Housing for US Citizens Returning From China
The Pentagon said it would provide housing for Americans arriving from overseas travel who may be subject to quarantine measures.
Yesterday, the Trump administration announced that U.S. citizens who have traveled within the past two weeks to Hubei—the Chinese province housing the disease epicenter of Wuhan—will be subject to a mandatory quarantine of up to 14 days.
In addition, Americans who visited other parts of mainland China will undergo special health screening upon their return, followed by up to 14 days of "monitored self-quarantine."
Defense Secretary Mark Esper approved a request for assistance from the Department of Health and Human Services (HHS) for housing support for 1,000 people who may be subject to quarantine on arrival from overseas, Assistant to the Secretary of Defense for Public Affairs Jonathan Rath Hoffman wrote on Twitter.
Four military installations—two in California, one in Colorado, and one in Texas—have been selected for the housing support. HHS will be responsible for all care and transportation of quarantined individuals.
"DOD personnel will not be directly in contact with the evacuees and evacuees will not have access to any base location other than their assigned housing," Hoffman said.
US Confirms 8th Case of Coronavirus in Boston
U.S. health authorities have confirmed the eighth case of the Novel Coronavirus in the United States.
The virus was detected in a man in his 20s from Boston who recently traveled to Wuhan, the central Chinese city where the outbreak originated, the Massachusetts Department of Health announced in a press release on Feb. 1.
The health officials later confirmed he is a student at the University of Massachusetts. He has been under self-isolation at his off-campus home since Jan. 29, after complaining of flu-like symptoms.
Feces May Reveal Hidden Risk of Virus Spread
The new coronavirus was detected in feces in the first case confirmed in the United States and that finding could point to a hidden risk in the spread of the virus.
"It's not only excreted in your respiratory secretions, it's also secreted in your stool," Scott Lindquist, the state epidemiologist for infectious disease at Washington State's Department of Health, said on a conference call on Friday, reported Bloomberg.
Fang Li, an associate professor of veterinary and biomedical sciences at the University of Minnesota, said that the SARS and Wuhan viruses attach to the same protein receptors, which are seen in the lungs and intestines.
John Nicholls, a clinical professor of pathology at the University of Hong Kong, told Bloomberg that fecal material "would be a very likely place where you might get the transmission."
"If it's using the same receptor as for SARS, I can't see why it shouldn't be replicating in the gut," he said.
Ten to 20 percent of SARS patients experienced diarrhea, according to the Centers for Disease Control and Prevention (CDC). Diarrhea was the source of a major outbreak of that coronavirus in a Hong Kong complex. The CDC said that coronaviruses most commonly spread through the air by coughing and sneezing or close personal contact. In rare cases, the viruses spread through fecal contamination.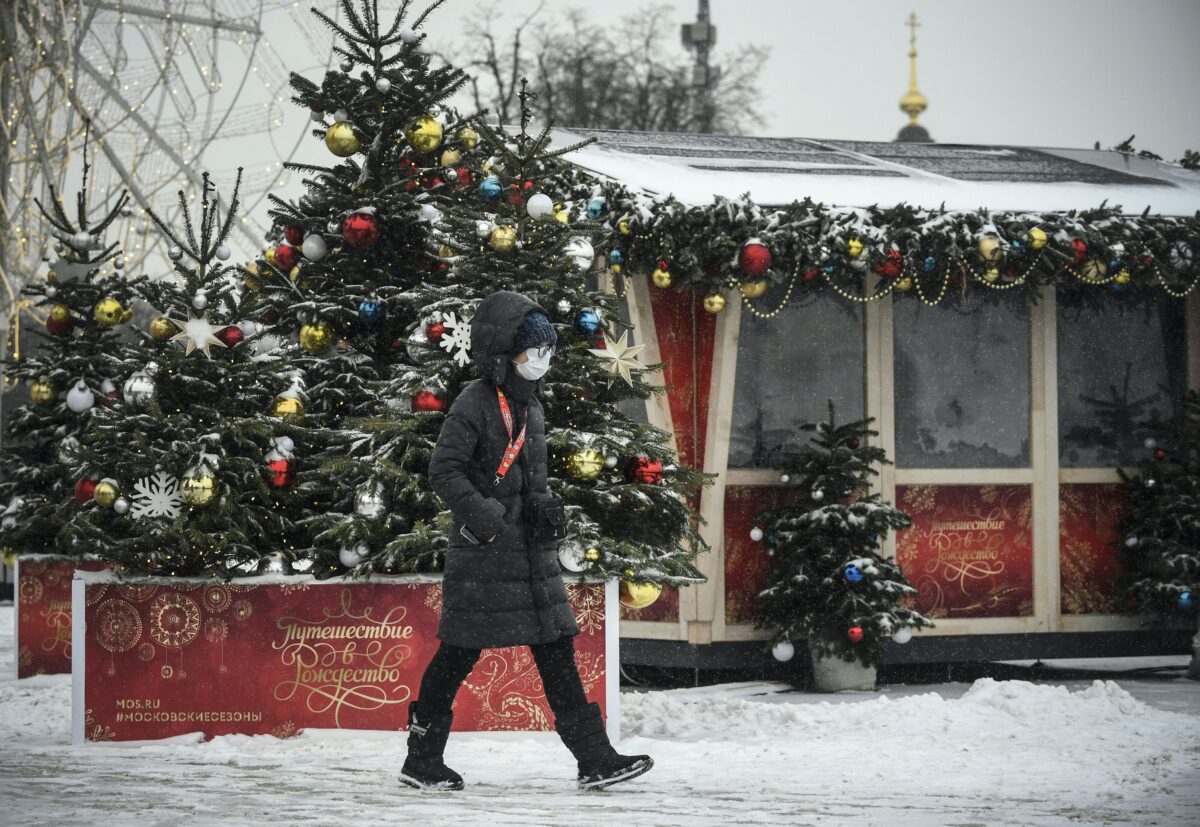 Russia to Start Evacuations From Hubei Province
Russian Aerospace Forces will be used in the upcoming evacuations of Russian citizens from Hubei province, where the coronavirus started, government spokesman Dmitry Peskov told reporters on Saturday.
President Vladimir Putin ordered the involvement of the forces, which would start evacuating citizens on Feb. 1, according to Peskov, the Russian news agency TASS reported.
Some 341 Russian citizens are in the province, including 300 in Wuhan. No Russians in Hubei Province have the new coronavirus, Russian officials said.
The first coronavirus cases in Russia were confirmed on Friday. The two Chinese nationals were isolated and being watched closely.
WHO Warns of Possible Local Outbreaks Outside China
Governments around the world should prepare for controlling domestic coronavirus outbreaks, a World Health Organization (WHO) official said.
"Countries need to get ready for possible importation in order to identify cases as early as possible and in order to be ready for a domestic outbreak control, if that happens," WHO official Gauden Galea told The Associated Press in Bejing on Saturday.
The health agency earlier in the week declared a global health emergency, which "flipped the switch" from a cautious attitude earlier to recommending governments prepare for the possibility the virus might spread, Galea said.
WHO Director-General Dr. Tedros Ghebreyesus said in announcing the outbreak that the organization's "greatest concern is the potential for the virus to spread to countries with weaker health systems, and which are ill-prepared to deal with it."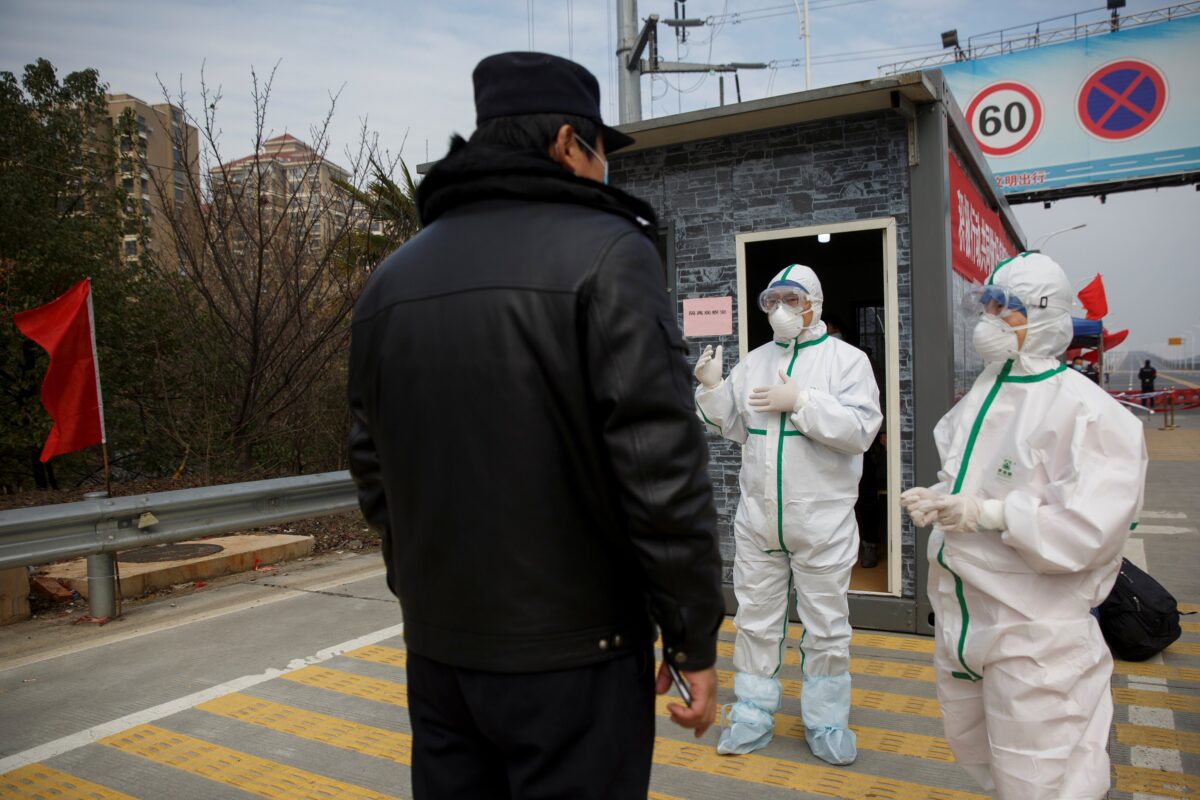 Australia Confirms 2 More Cases
Australia confirmed the 11th and 12th cases of coronavirus in the country late Saturday afternoon local time. The cases are the first in the state of South Australia.
The man and a woman, a couple, are both aged 60 and both recently returned from Wuhan, the epicenter of the outbreak.
According to News Corp, the couple contacted authorities after they suspected they were sick. They also took precautions to self-isolate and are now in preparation to be admitted to a hospital.
News Corp also reported that another person who had come into contact with the couple has been tested for coronavirus, and results are pending. The person has also put themselves in isolation.
Read more here.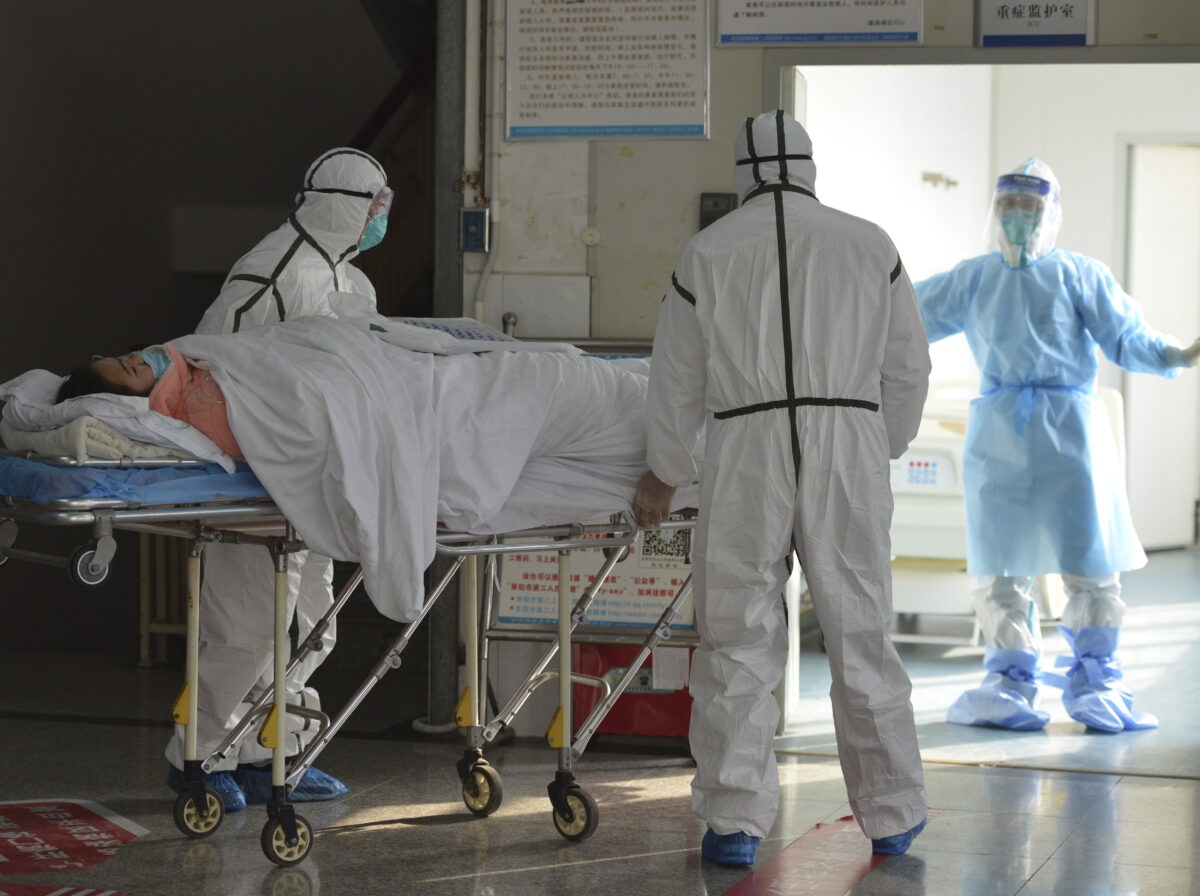 US Confirms 7th Case
The seventh case of the new coronavirus has been confirmed in the United States.
The male patient lives in Santa Clara County, California. The case is the third in California but the first in Santa Clara County and the Bay area.
The man traveled to Wuhan, the epicenter of the virus, and became ill after returning home, Dr. Sara Cody, the health officer for the county, told reporters at a press conference.
"Since he has been home to the county, he has been self-isolating at home and did not leave home at all except to seek medical care. He was seen in a local clinic and hospital but was never sick enough to be hospitalized," Cody said. U.S. officials said on Friday that the coronavirus was officially a public health emergency in the country, announcing a ban on foreign nationals who have been to mainland China recently.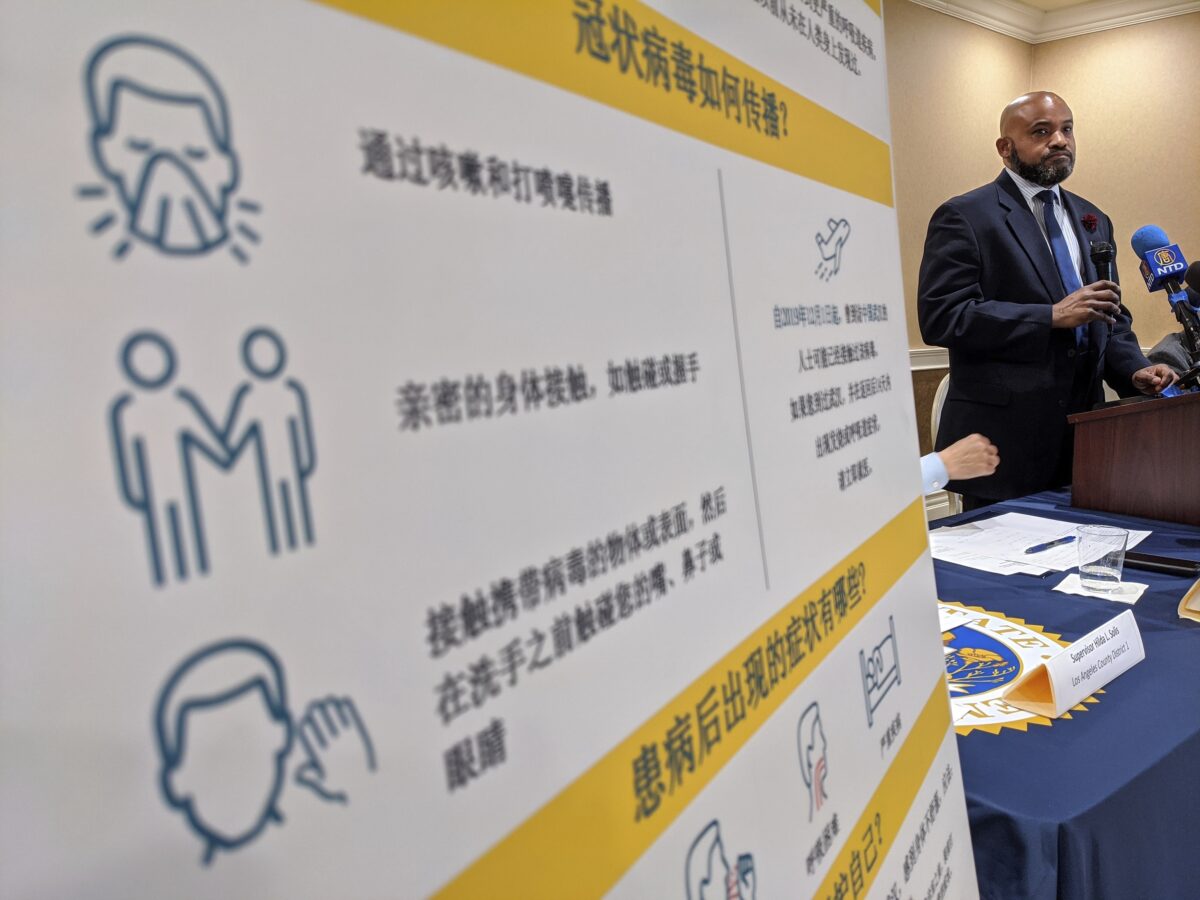 Qantas Airlines Suspends Flights to China
Qantas Airlines said it was suspending flights to mainland China, the latest airline to restrict travel over the coronavirus outbreak.
The carrier typically flies from Sydney to Beijing and Sydney to Shanghai. Those flights will be suspended from Feb. 9 to March 29.
"This follows entry restrictions imposed by countries including Singapore and the United States, which impact the movement of crew who work across the Qantas International network," the company said.
"These entry restrictions pose significant logistical challenges for rostering crew to operate mainland China services, leading to the need to temporarily suspend these flights."
UK Withdraws Some Staff from China Embassy
Some staff members are set to leave Britain's embassy and consulates in China due to the coronavirus, the UK government said on Saturday.
"As of Jan. 31, some staff and dependents from the British Embassy and Consulates are being withdrawn from China. Essential staff needed to continue critical work will remain," the statement reads, Reuters reported.
"In the event that the situation deteriorates further, the ability of the British Embassy and Consulates to provide assistance to British nationals from within China may be limited."
Australia Bans Travelers from China
Australians are being warned to avoid travel to China on Saturday as the country's prime minister, Scott Morrison, announced that travelers who have left or passed through China will be denied entry.
The exception will be for Australian citizens, permanent residents, and their immediate family members. However, all travelers among this group will be required to self-isolate for 14 days.
"If you come from mainland China any time from Feb. 1, then you will be required to self-isolate for a period of 14 days," Morrison said. "For anyone other than Australian citizens, Australian residents, dependents, legal guardians or spouses, then you will not be permitted entry into Australia."
The warning to avoid travel to China comes from Australia's Department of Foreign Affairs and Trade (DFAT), which has raised its travel advice to Australian to level 4, which is "do not travel," for the whole of mainland China.
Similar measures were announced by the United States on Friday, as its advisory status was also raised to a level 4 warning—the highest alert possible of "do not travel" to China.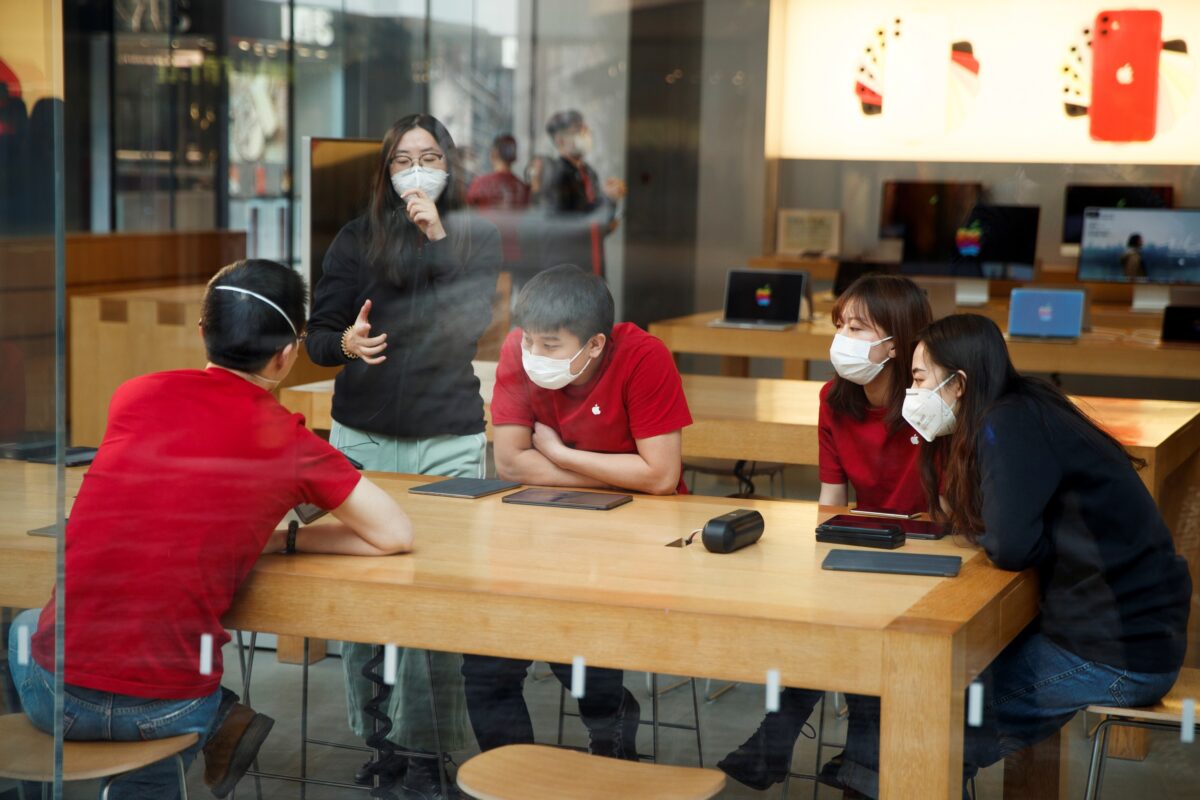 Apple Closing All Stores in China
Apple on Saturday said it would shut all of its official stores and corporate offices in mainland China until Feb 9. as fears over the coronavirus outbreak mounted.
"Out of an abundance of caution and based on the latest advice from leading health experts, we're closing all our corporate offices, stores, and contact centers in mainland China through Feb. 9," Apple said in a statement. The company said looked forward to reopening stores "as soon as possible."
Earlier this week, Apple closed three stores in China due to concerns about the spread of the virus.
It's joining a handful of overseas retailers, including Starbucks and McDonald's to temporarily shut storefronts as a precautionary measure.
Many other companies, meanwhile, have called for employees in China to work from home and cease non-essential business travel in the first week of February.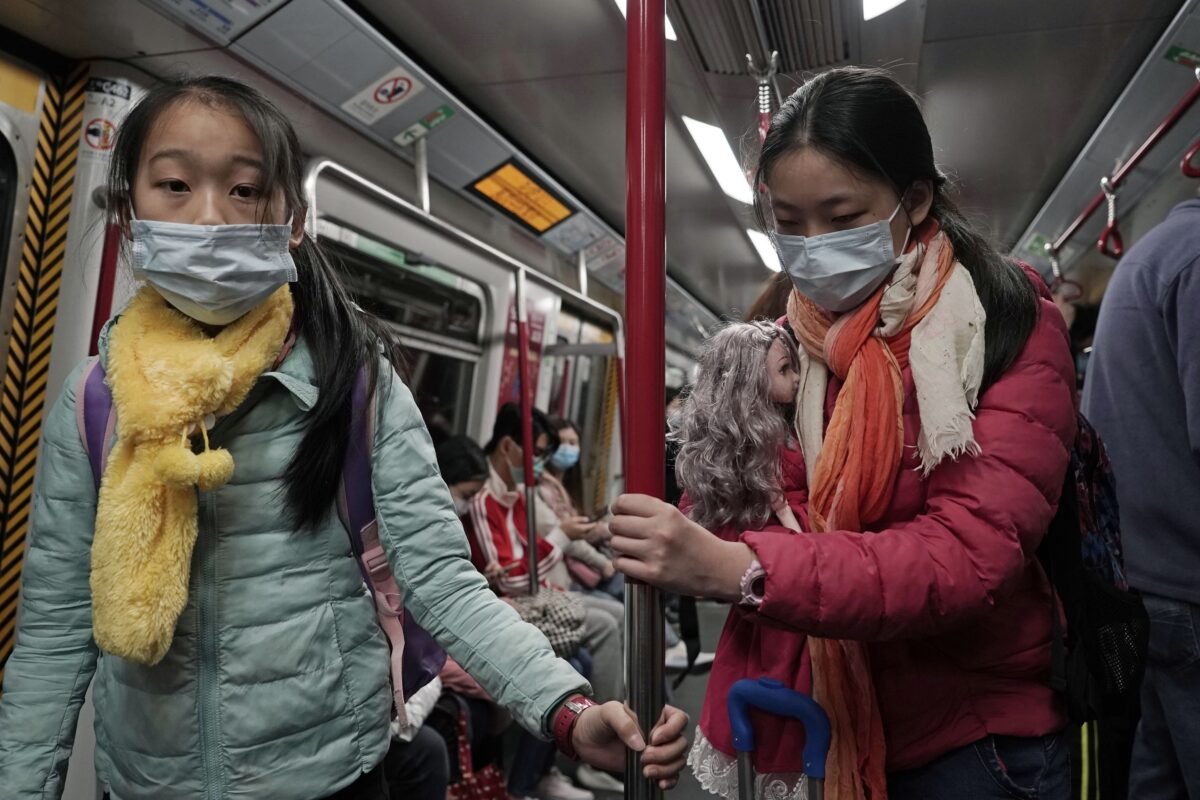 Air NZ Suspends Flights to Shanghai
Air New Zealand announced on Saturday it will suspend its Auckland-Shanghai flights from Feb. 9 to March 29.
The company's chief operational integrity and standards officer, captain David Morgan, said that the move owes to "the potential consequence of international travel bans on crew logistics," New Zealand news service News Hub reported.
"Our teams are currently putting in place alternative travel options for customers impacted by the suspension and they will be contacted directly over the coming week," Morgan added.
New Zealand has issued a "do not travel" warning for China's Hubei province, which houses Wuhan city, the epicenter of the coronavirus outbreak.
Thailand Confirms First Case of Human-to-Human Transmission
The first case of human-to-human transmission of the coronavirus in Thailand was observed in a Thai taxi driver, health officials said according to the Bangkok Post.
"The Thai person who was infected does not have a record of traveling to China and it is likely that he was infected by a sick traveler from China," said Tanarak Pipat, deputy director-general of the Department of Disease Control, reported the Bangkok Post.
Earlier cases of the new coronavirus in Thailand have involved Chinese tourists or Thais who traveled to China.
The announcement came as a top United States' top infectious disease doctor said that there's "no doubt" the virus can spread without symptoms.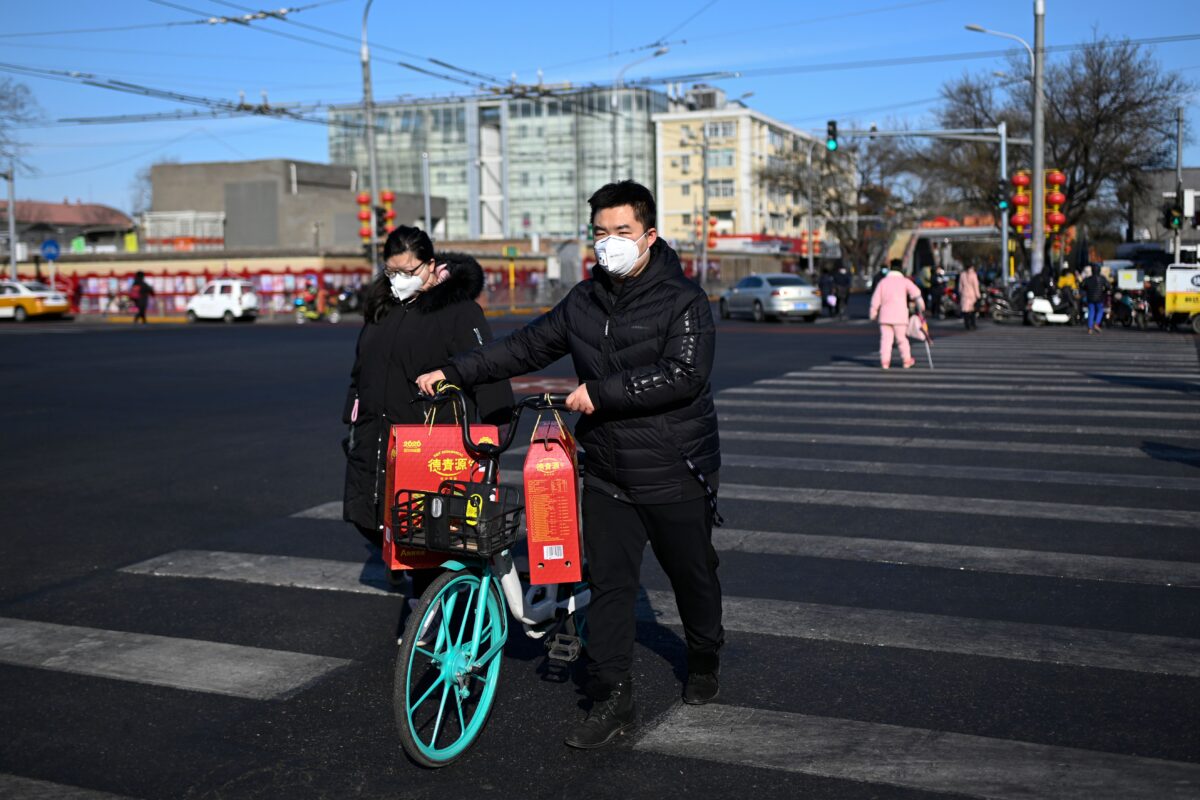 Indians From Wuhan Taken to Quarantine Facility
A group of 324 Indians that arrived via an Air India flight at Delhi Airport Saturday morning have been sent to quarantine.
Indian news agency ANI reports that the group was taken to the Indo-Tibetan Border Police (ITBP) Chhawla Camp in Manesar, where they will be kept in isolation for 14 days while under medical observation.
Chinese authorities barred six Indians from taking the flight to Delhi after it was deemed that the six were suffering from high fevers, according to Indian daily newspaper Economic Times.
The paper reports that another flight is scheduled to leave Delhi today around 12:50 p.m. local time to evacuate Indians from Wuhan.
India confirmed its first and so far only case of coronavirus on Friday morning, which involved a student in Kerala who studied at Wuhan University. The student is in stable condition and is being kept in an isolation ward at a hospital.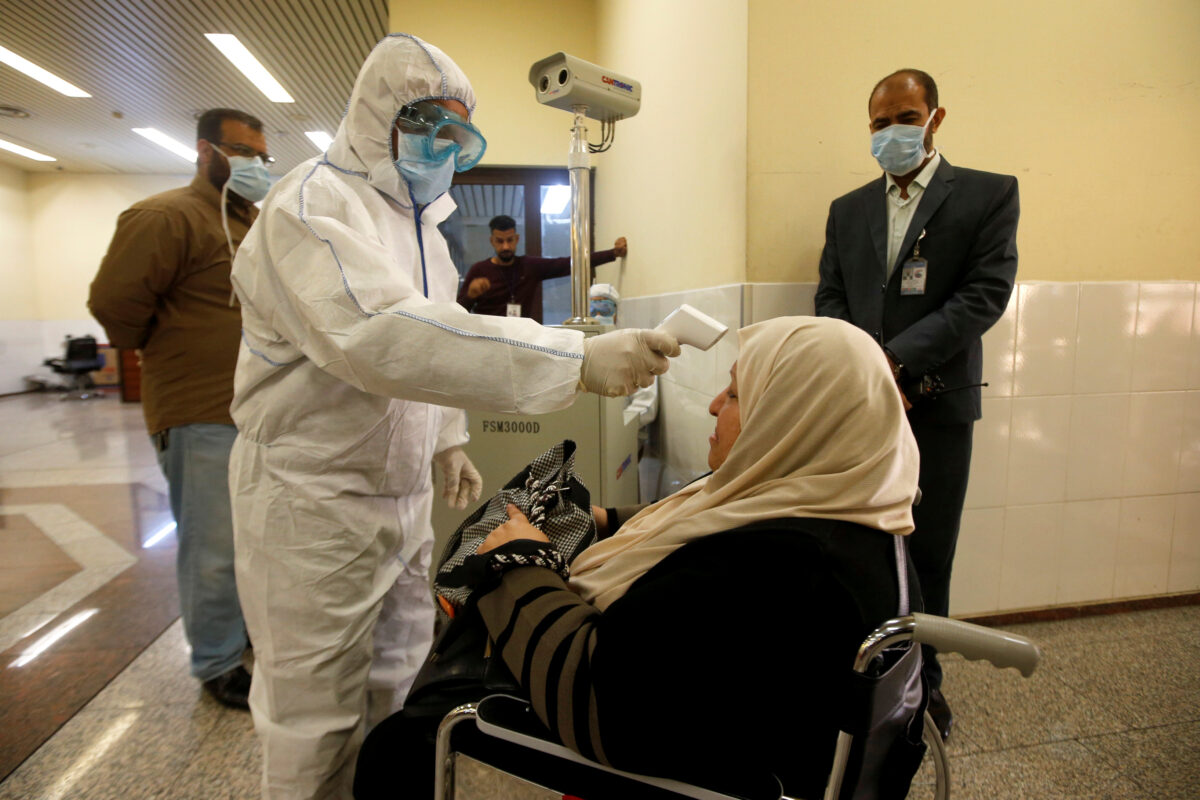 Kurdistan's Erbil Airport Denies Entry to 3 Chinese People
Erbil International Airport in the semi-autonomous Kurdistan Region of Iraq denied entry to three Chinese citizens over fears about the coronavirus outbreak in China, authorities said on Saturday.
The three passengers were sent back to Dubai, from where they had flown to Erbil, a statement from Kurdistan's airport authority said.
Several countries tightened travel curbs on Friday, a day after the World Health Organization declared a global health emergency.
Iraq's Basra International Airport said on Friday it was denying entry to passengers of any nationality traveling to Iraq from China.
Click here for updates from Jan. 31.
Eva Fu, Cathy He, Mimi Nguyen-Ly, Jack Phillips, Zachary Stieber, and Reuters contributed to this report.