The 2021 Nobel Prize in Literature was awarded on Thursday to UK-based Tanzanian novelist Abdulrazak Gurnah, whose work puts an emphasis on colonialization and refugees.
The award-giving body announced in a statement that the 72-year-old African writer won the prestigious award "for his uncompromising and compassionate penetration of the effects of colonialism and the fate of the refugee in the gulf between cultures and continents."
Gurnah said during an interview that was published on social media he was both "surprised and humbled" by the award, explaining that at first when he was informed about it, he thought it was "a prank."
"I think it's just brilliant and wonderful," Gurnah told news agency Reuters. "I am very grateful to the Swedish Academy for nominating me and my work."
"It's just great—it is just a big prize, and such a huge list of wonderful writers—I am still taking it in," he said. "It was such a complete surprise that I really had to wait until I heard it announced before I could believe it."
World exclusive: Listen to our interview with 2021 literature laureate Abdulrazak Gurnah on the value that refugees can bring to a country. #NobelPrize pic.twitter.com/AkejPuzVjo

— The Nobel Prize (@NobelPrize) October 7, 2021
Gurnah, who is the first African writer to win the award since the Zimbabwean Doris Lessing in 2007, has published ten novels and a number of short stories, including "Paradise" and "Desertion."
His fourth novel, "Paradise," was Gurnah's breakthrough as a writer. The novel is set in colonial East Africa during the First World War and was shortlisted for the Booker Prize for Fiction.
Born in 1948 in Zanzibar, now part of Tanzania in the Indian Ocean, Gurnah sought refugee in the United Kingdom in the 1960s as a teenager after the island nation went through a revolution in 1968 that led to oppression and persecution of ethnic groups.
Gurnah was forced to abandon his family at the age of 18 and flee Zanzibar upon finishing school as the regime of then-leader Abeid Karume victimized an ethnic group he belonged to. He was only able to return to the country in 1984, allowing him to see his father shortly before his death.

Gurnah started writing at the age of 21 in English exile and recently retired as a professor of postcolonial literature at the University of Kent in Canterbury. He explained that he "stumbled into" writing after arriving in England as a way of exploring both the loss and liberation of the emigrant experience.
The prestigious award comes with a gold medal and 10 million Swedish kronor (over $1.14 million). The money comes from a bequest left by the prize's creator, Swedish inventor Alfred Nobel, who died in 1895.
Last year's prize went to American poet Louise Glück. Glück was a popular choice after several years of controversy. In 2018, the award was postponed after sex abuse allegations rocked the Swedish Academy, the secretive body that chooses the winners. The awarding of the 2019 prize to Austrian writer Peter Handke caused protests because of his strong support for the Serbs during the 1990s Balkan wars.
On Monday, the Nobel Committee awarded the prize in physiology or medicine to Americans David Julius and Ardem Patapoutian for their discoveries into how the human body perceives temperature and touch.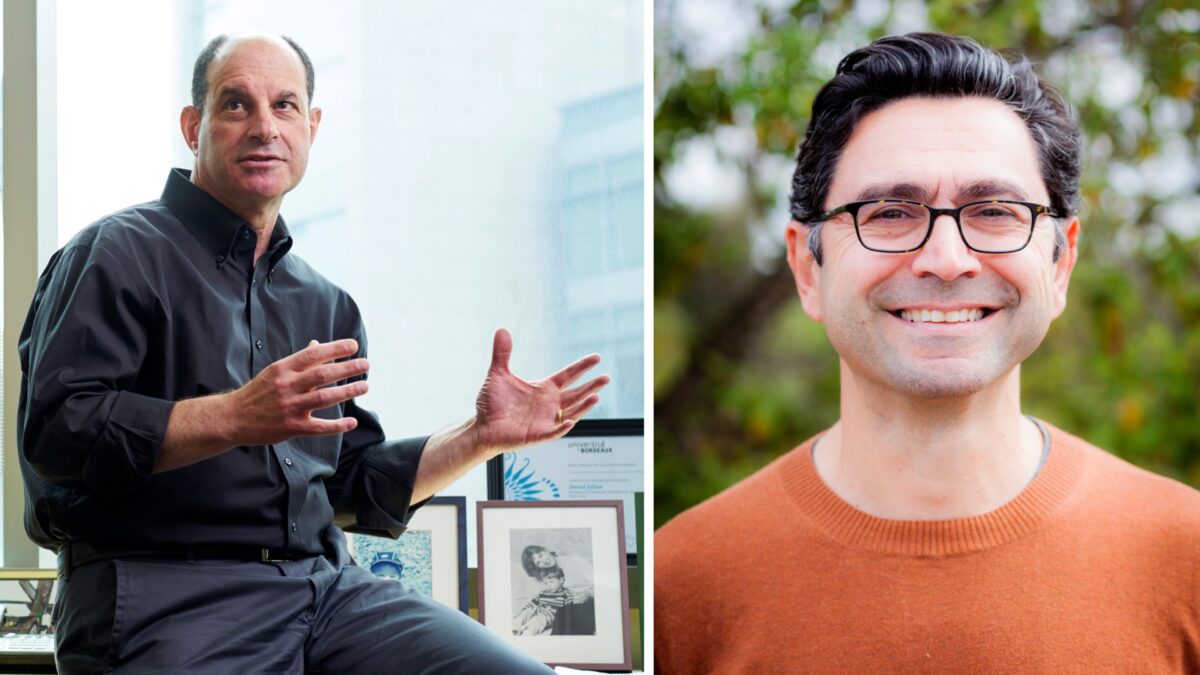 The Nobel Prize in physics was awarded Tuesday to three scientists whose work found order in seeming disorder, helping to explain and predict complex forces of nature.
Benjamin List and David W.C. MacMillan were named as laureates of the Nobel Prize for chemistry Wednesday for finding an easier and environmentally cleaner way to build molecules that can be used to make compounds, including medicines and pesticides.
Still to come are prizes for outstanding work in the fields of peace, on Friday, and economics, on Oct. 11.
The Associated Press contributed to this report.
From NTD News