In her career, actress, director, and activist Angelina Jolie has been no stranger to controversy. One of Hollywood's most iconoclastic stars, she has a well-earned reputation for her boldness, honesty, and refusal to conform to commonly accepted ideas about how stars should behave.
Of course, Jolie has been noted for incredible beauty, from the beginning of her career to today. But while many of Hollywood's most famous leading women have felt the pressure to alter their looks through cosmetic surgery, even a quick look at pictures of Jolie's mother shows that her beauty is all natural.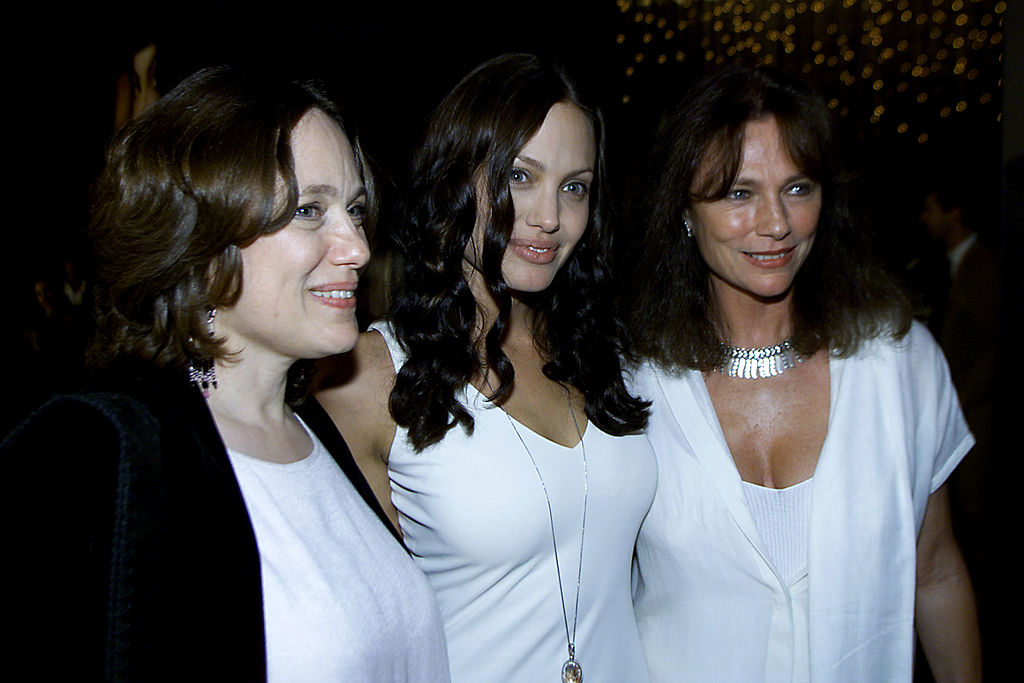 Marcheline Bertrand was born in 1951 in Illinois, but her family moved to Beverly Hills when she was a teenager. Of mixed French-Canadian, Irish, and German origins, she had an incredible beauty that she passed along to her children, Angelina, and older brother James. Bertrand didn't just pass on her looks; she also went into acting at the age of 21.
Bertrand even studied with the most famous acting coach of her time, Lee Strasberg, who founded the Actors Studio. Though her acting career never flourished the way her daughter's would, it was through her career in TV and the movies that she met star actor Jon Voight, who became her husband in 1971.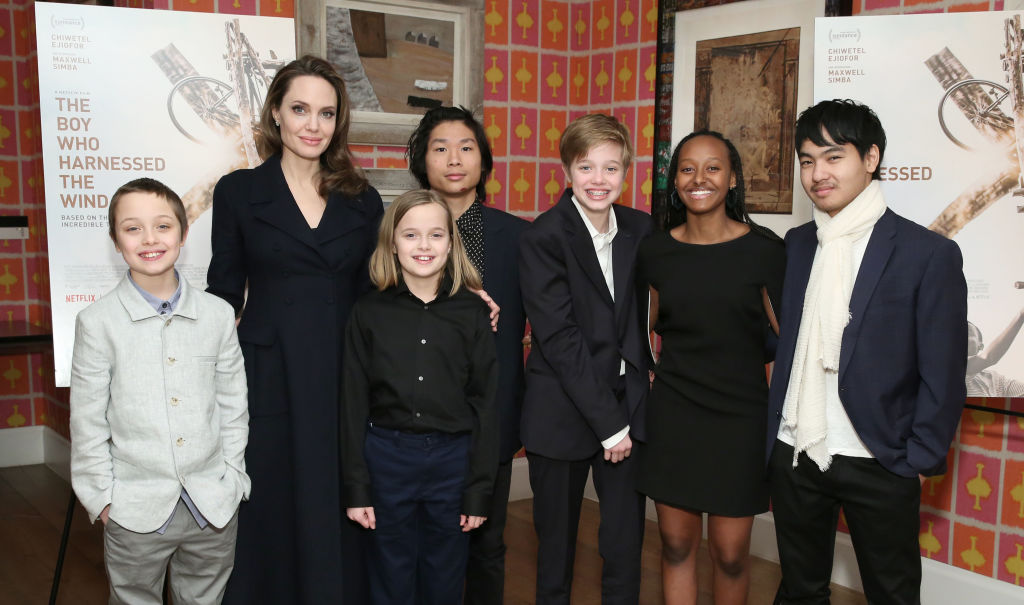 Angelina's older brother James was born in 1973 and Angelina in 1975. While their parents divorced soon after because of Jon Voight's infidelity, James and Angelina stayed close. When he went to film school at the University of Southern California, James even cast Angelina in one of his projects, which won him the "George Lucas" award for best student film.
As Angelina rose to stardom in the late 1990s, James starred in several of her films, including Gia (1998), which brought her public acclaim. Her mother, Marcheline, was incredibly proud of the accomplishments of her children.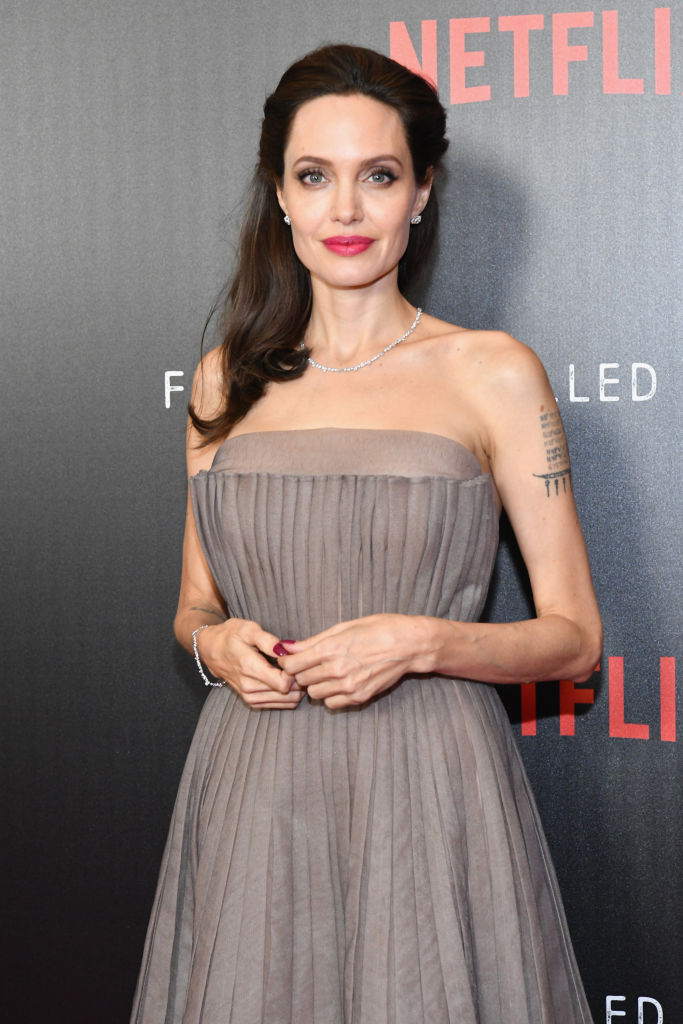 Angelina Jolie has followed in her mother's footsteps in yet another way. Both of them have used their success and fortune for good causes. In the 2000s, Bertrand created a foundation to benefit Native American people and later created a foundation called Give Love Give Life to encourage research on cancers that affect women, such as breast cancer and ovarian cancer.
As for Jolie, her incredible efforts to end human trafficking and sexual violence, and most of all her advocacy of people who have been forced to flee their homes due to conflict, have earned her acclaim from around the world. In recognition of her amazing work on behalf of refugees, she was named as Special Envoy by the United Nations High Commissioner for Refugees in 2012.
Jolie wrote that "we must open up our eyes to the wonderful diversity in this world," in her book Notes from My Travels (2003), and her life has embodied this principle. She follows in her mother's footsteps in realizing that the best use of fame and fortune is to give back to those most in need.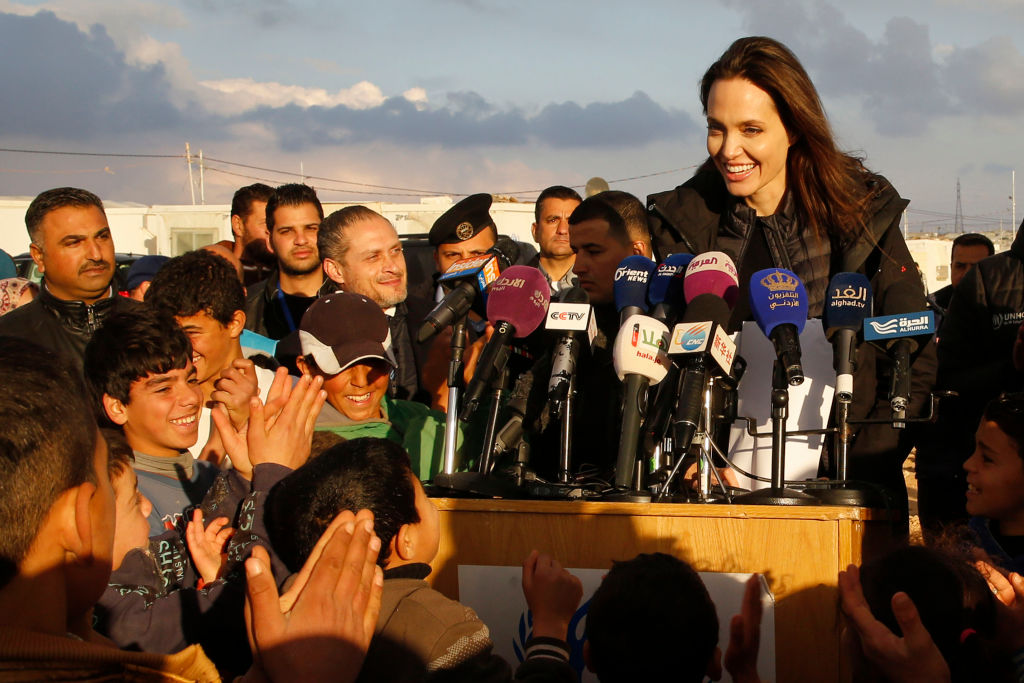 As a mother, actress, and activist, Jolie shows no signs of slowing down. Though she tragically lost her mother to cancer in 2007, she carries on the torch, showing that true beauty comes from within. She has given her mother the best tribute possible: that of a life well lived and care for the next generation of children who will change the world.
It seems fitting that when Jolie gave birth to boy-girl twins in 2008, she named her daughter Vivienne Marcheline in honor of the woman who gave her life.