Confidential documents from Chinese local government agencies revealed that authorities are preventing citizens from visiting Beijing to petition their cases to the central government amid a key political meeting.
Lianghui, or the "Two Sessions," is the annual meeting of the Chinese Communist Party (CCP)'s rubber-stamp legislature and its advisory body to enact policies and agendas. This year's meeting commenced on May 21 and will go on for a week.
The Chinese regime has offices set up within regional and central government to hear public complaints, known as petition bureaus.
Around the time of important Party meetings or political anniversaries, authorities typically crack down on dissent.
This year was no different.
Classified documents obtained by The Epoch Times described authorities' action plans for keeping track of petitioners. One city government has arranged three staff to monitor each petitioner.
Petitioners, who had arrived in Beijing in the hope of appealing their cases, were detained and sent back to their hometowns.
Meanwhile, authorities in Beijing also detained a large number of petitioners who live in the capital.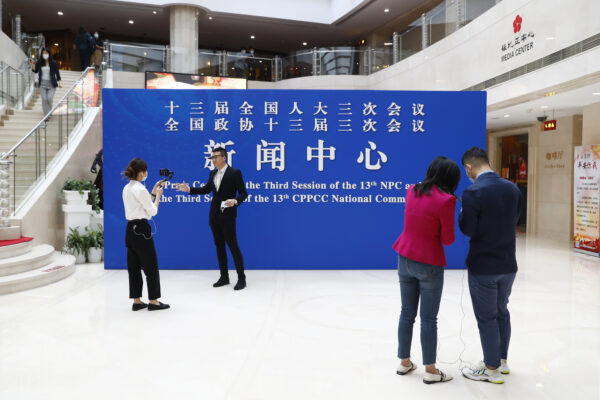 Leaked Documents
One document from the Qitaihe city government in northeastern Heilongjiang Province, explained officials' tasks for "stabilizing" petitioners.
Dated April 24, the document stated that these instructions were made according to central and provincial authorities' requests, with the goal of "preventing people from going to Beijing or local cities for petitioning."
The document noted that central and provincial authorities have previously designated 45 "targeted groups" and 203 key people" as those who are likely to petition, and also drafted a blacklist of identified petitioners.
For these targets, the Qitaihe government asked that officials assign three government staff to monitor them 24 hours per day, seven days a week.
A document released on April 22, 2019 explained what five types of "important targets" are: those who have continually petitioned in the past five years; people who petitioned in the past year; people who had conflicts with police while petitioning in Beijing; people who have mental illness or have a family member being treated for illnesses in Beijing; and people who are currently petitioning.
Though local petition offices exist as a channel for people to express their grievances, authorities do not allow citizens to spread petition letters widely, and often harass petitioners who submit their cases or protest in public.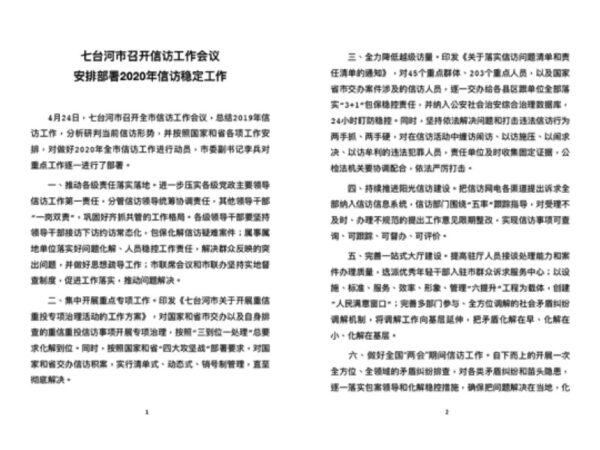 Detention
Petitioners in Beijing told the Chinese-language Epoch Times that a large number of them have been detained since May 17, after gathering in front of the central government's petition office, called the National Public Complaints and Proposals Administration.
The authorities deployed more than ten buses to transport them to Jiujingzhuang, a black jail in Fengtai district notorious for detaining petitioners. Others were forced to leave Beijing by train.
In the photos they shared, the buses to Jiujingzhuang were packed with people.
Beijing police have also detained petitioners living in Beijing.
Zhang Hua and Wu Linmei are two petitioners from Shanghai. They co-rented an apartment in Changyang town, Fangshan district of Beijing as a temporary living place. They frequently go to the central government's petition office.
On the evening of May 18, more than 20 police broke through their doors and detained them.
"The police from Changyang police station and staff from the Shanghai government's office [in Beijing] detained us at the Relief Administration Service Center of Beijing," Zhang told the Chinese-language Epoch Times on May 19. Zhang said a group of Beijing-based petitioners were forced to leave the city and return to Shanghai.
Wang Su'e is a petitioner from northeastern Liaoning Province. She has a temporary job in Tongzhou district in Beijing. On May 16 noon, four police detained her at her workplace and handed her to police from Liaoning, who planned to bring her back to her hometown.
Elsewhere, Shen Aibin, who lives in Wuxi city, Jiangsu Province, planned to take a train to travel to nearby Suzhou city on the morning of May 17, but was detained by police at the train station.
On May 15, petitioners Lu Yuanfang, Xiao Chenglin, Zhao Liang, and Hu Guiqin, based in the southwestern city of Chongqing, were en route to Beijing on a train. At a train stop, police boarded the train car where they were seated and detained them. A day later, fellow petitioners Zhao Qunzhen, Chen Lan, and Yang Changhua were detained at the Chongqing train station.