PARIS—Presidential candidate Marine Le Pen said on Tuesday she was better placed than her rival, Emmanuel Macron, to defend France's interests in what she called the "new world" of President Donald Trump and Russia's Vladimir Putin.
Le Pen, who rails against "uncontrolled globalization", hopes to channel the same nationalist, anti-establishment sentiment that propelled Trump to the White House and spurred Britain's vote to leave the European Union, and become the first woman to lead France.
She bills Macron, a pro-European Union former investment banker, as a stooge of banks and the elite.
"I think I'm best placed to talk to this new world that's emerging, to talk to the Russia of Putin, to the United States of Trump, to talk to the Britain of (Prime Minister Theresa) May … to talk to the India of (Prime Minister Narendra) Modi," she said in an interview.

She said that was "because all of those countries are more or less turning their backs on the ideology of free trade, of competition and of undermining social protection.
"So I feel much more in line with their political philosophy than with (German Chancellor Angela) Merkel's," she told Reuters, speaking at her campaign headquarters.
Behind her stood the French national flag and a poster with the slogan "Choosing France".
Despite the Brexit vote, Britain says it remains a defender of free trade. Trump has said he wants trade deals to work for the United States.
Anti-Establishment
Le Pen goes into Sunday's decisive run-off the clear underdog, according to opinion polls. While her policies of economic nationalism and stinging anti-EU rhetoric strike a chord among workers in low-income areas, she struggles for support in France's main cities.
Macron calls her a demagogue and a heiress raised in a chateau, with no experience outside far-right politics.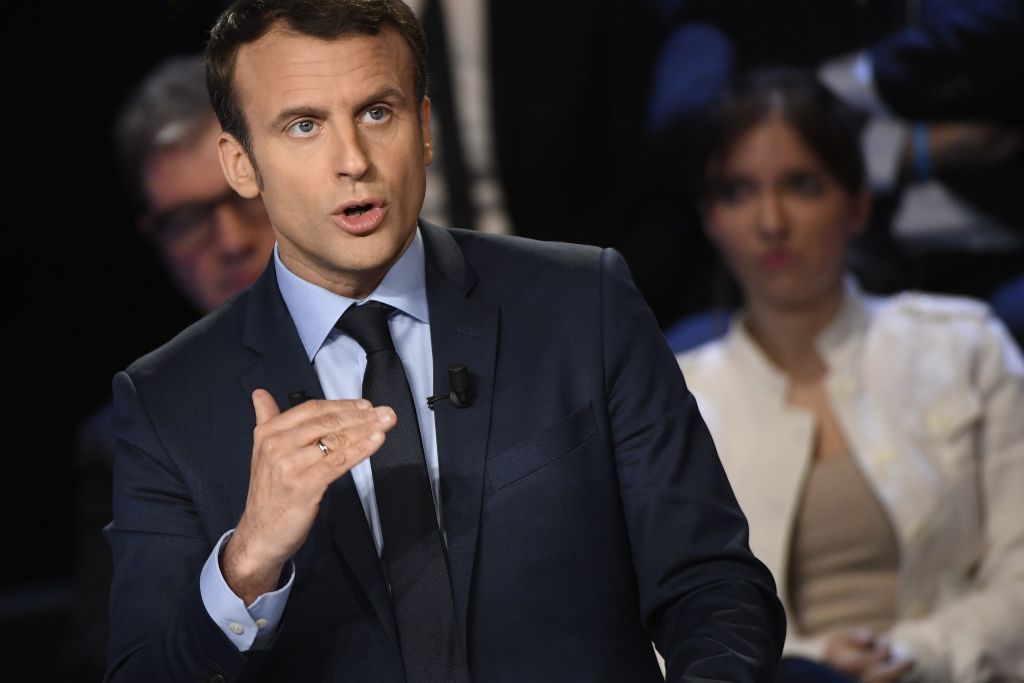 The winner of the second round will lead a core member of the European Union and the NATO alliance, a permanent member of the United Nations Security Council, and the euro zone's second largest economy.
Asked what she thought of the hurdles Trump had faced in his first 100 days in office, including his failure to push a repeal and replacement of Obamacare through Congress, a core campaign promise, she said:
"It shows the establishment exists and is trying to fight against the democratic result of the people. You can see that a part of the system is uniting to stop Donald Trump from putting in place the measures which were chosen by the people."