James "Skip" Fowler was bewildered on July 28, when St. Petersburg Police called him after midnight saying his Ferrari had been stolen.
He clearly remembered handing the keys to a valet at the Vinoy Renaissance St. Petersburg Resort & Golf Club where he was staying for a work conference, Patch reported.
It turned out the valet handed the keys to the wrong person—Levi Miles.
This is Miles's story, as reported by the Tampa Bay Times:
Miles, 28, had just met a woman, Chloe Rimmer, 24, and the two came to Vinoy to pick up her car. There they saw the yellow 2014 Ferrari 458 Italia Spider, a $300,000 piece of Italian craftsmanship with 570 horsepower under the hood.
Miles, wanting to impress Rimmer, said something he really, really shouldn't have: "Yeah, that's my car."
He approached the valet and, with some attitude, demanded the keys to the supercar.
It was a busy time for the valet and here was an apparently impatient, demanding man, telling him he forgot his ticket inside the car.
He would be right back with the ticket, Miles told the valet. At that moment the valet, unfortunately for Fowler, caved.
Miles got behind the wheel with Rimmer beside him, but he didn't drive away. Instead, they were sitting in the car for "quite a while," according to a police report.
After some time the valet "figured he was not getting a tip" and stopped paying attention.
Miles drove away.
About 4 miles later, he was about to get on I-275, when a police officer noticed the car's tail lights were off. Moreover, Miles seemed to have problems handling the car.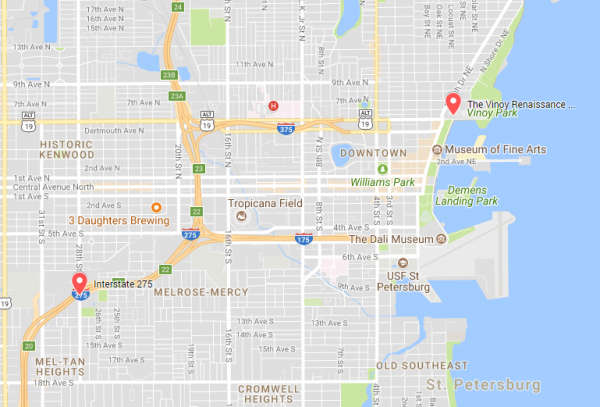 The officer pulled him over. Miles said he was a Marine and was driving his father's car. The tail lights were supposed to be fixed, he said.
In fact, the lights were just fine, according to Fowler. Miles just probably didn't know how to operate them, since the Ferrari's controls are quite a bit different from one's usual car.
But then the officer spotted something else—some two grams of cocaine on the center console. Miles's adventure was nearing its end.
His story kept changing, but Miles finally settled on the one described above.
The officer had somebody check at Vinoy to see whether they were missing a Ferrari, which led to the flabbergasting phone call Fowler received.
Miles denied knowing anything about the drugs and tried to defend himself by saying he just wanted to "borrow" the car for a few hours. He also added that it's not technically stealing if the valet gave the keys to him, but it didn't work. He was charged with grand theft of more than $100,000, possession of cocaine, and habitually driving with a suspended or revoked license.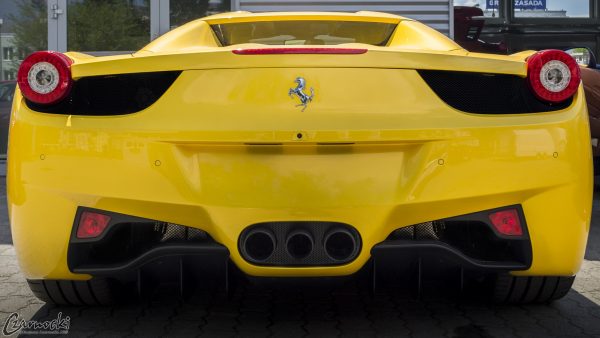 Rimmer was charged with marijuana possession—she had about a gram on her, according to police. She told police it was odd Miles had trouble handling the car, but she didn't think much of it. She just enjoyed sitting in a Ferrari, the officer concluded.
For Fowler the rigmarole was far from over though. He got his car back, but with $10,000 damage to the undercarriage where Miles bottomed it out, Fowler said.
He submitted a claim for the damage to the Vinoy's insurance company, but the claim was denied.
Being a partner at an Orlando law firm, Fowler didn't let the matter be. He filed a civil suit in January for gross negligence against Marriott International, the Vinoy's owner, and also against Vinoy's valet service, Seven One Seven Parking Enterprises Inc.
In part, he said he wanted to "teach them a lesson and make sure they're more careful in the future."
"If I was their lawyer, I'd settle out of court," Fowler said.
Recommended Video:
Corvette Chase