Lauren McCluskey, the University of Utah student killed by her ex-boyfriend, called the police six times in the days leading up to her murder.
McCluskey, 21, whose body was found in her car outside the Medical Plaza dorms on the campus of the University of Utah in Salt Lake City on Oct. 22, had been shot to death.
Her killer, 37-year-old Melvin Rowland, was found hours later in a church, dead from a self-inflicted gunshot wound.
Now reports by the University of Utah Department of Public Safety (UUPS) and the Utah Department of Public Safety, as well as publicly released 911 calls, show that McCluskey expressed concerns to police about Rowland six times in the 10 days before she was killed.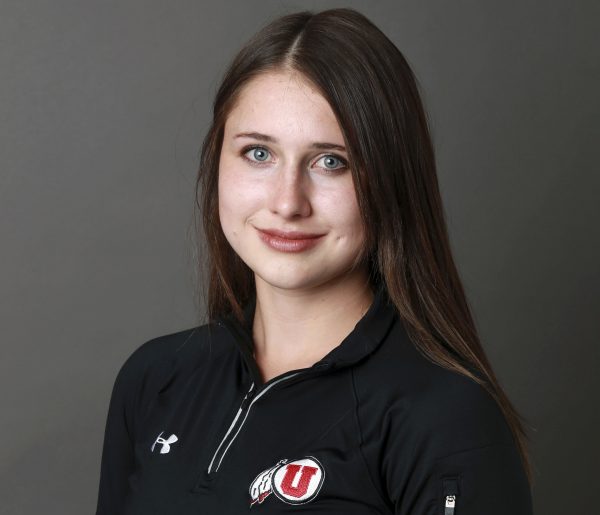 String of Concerns
A "very sad" McCluskey called two friends on Sept. 26 and told them that Rowland would not let her "hang out with friends."
"The friends feel Lauren does not sound right and they notice that week that Lauren's physical appearance had begun to change," UUPS wrote in the report. "Both believe Lauren was too trusting and was being taken advantage of by Rowland. Neither likes Rowland because he just 'didn't ring true.'"
McCluskey's friends contacted the resident adviser in their dorm on Sept. 30 to report they were concerned about her relationship with Rowland and anxious about her safety.
University housing officials received the report and "conducted various reviews of Lauren's situation," ultimately deciding "not to 'overstep' in assistance to Lauren unless she was seeking support."
UUPS officials said that around that time McCluskey began to suspect Rowland had a criminal record and was a registered sex offender.
"Additionally, she discovers his real age and name. When she asks Rowland about this, he tells her he has 'many identities.'"
McCluskey broke up with Rowland on Oct. 9.
"Lauren returns to campus, contacts Rowland, and he comes to her room. As he approaches, he looks into the window before going to the front door," UUPS wrote. "This action startles Lauren."
McCluskey then confronted Rowland and broke up with him, but allowed him to use her car "allegedly to run some errands."
"That same day Lauren receives a text from a friend of Rowland's informing her that she 'had broken Rowland's heart,' but that he would drop off the car. Other messages tell her to 'go kill yourself.'"
McCluskey's mother called campus police on the day Rowland was supposed to return the car, informing them that "the ex-boyfriend is a sex offender" and expressing concerns that her daughter might be in danger.
University police went with McCluskey to pick up her car.
McCluskey later filed a complaint with campus police saying Rowland had demanded money in exchange for not publicly revealing embarrassing photographs of her. She had sent $1,000 to an account in the hope of protecting her reputation, university police chief Dale Brophy said in October, Fox13 reported.
Brophy said police were investigating the case as sexual extortion and knew Rowland was a sex offender.
McCluskey called Salt Lake City Police on Oct. 19 to complain that campus police were not doing enough to stop Rowland's harassment.
"I'm worried because I've been working with the campus police at the U, and last Saturday I reported and I haven't gotten an update," she told Salt Lake City Police dispatch in a 911 call.
"They haven't updated or done anything," she added.
Findings of the Review
"Melvin Shawn Rowland was an evil, violent, manipulative, predatory sex offender who took the life of a promising young woman," the university said in the review into McCluskey's killing.
"He misled many people. He had multiple identities, plausible storylines, and charm."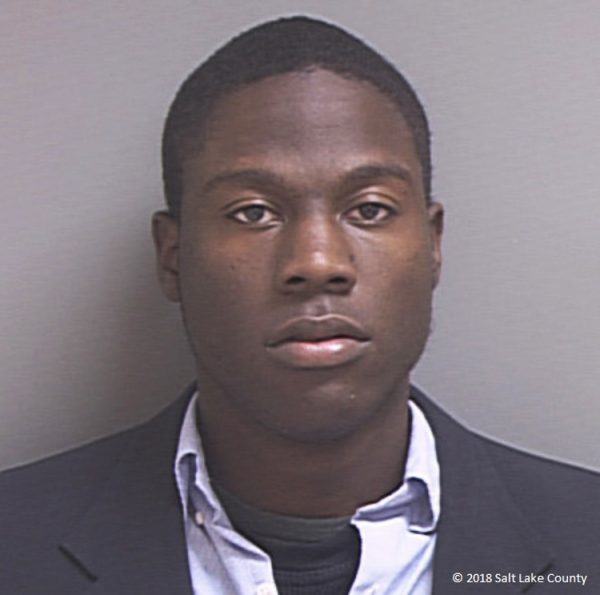 The university said that upon a comprehensive review "we discovered that there were several indications that Lauren McCluskey was in trouble."
"Had victim advocates been engaged, Lauren might not have been left to assess the dangerousness of her situation on her own. There were shortcomings both systemically and individually."
University officials pointed to coordination failures within UUPS, within the campus Housing and Residential Education unit, and among various campus departments.
"While the University has developed systems and programs to respond to student welfare issues, those systems were not engaged nor utilized."
The report also blamed UUPS officers for not checking on Rowland's parole status. He had been released on parole three separate times and had violated his parole and returned to prison twice.
Rowland was on parole when he shot McCluskey in the head.
"The UUPS detective involved in the investigation of Lauren's case should have ascertained his parole status when she had evidence that he was a convicted felon and the victim in her statement identified Rowland as a suspect," the report concluded.
The report also found that "state systems to alert officers as to an offender's status with AP&P did not function as they were designed" and that campus police "seemed to lack the knowledge and awareness of these systems."
"We respectfully disagree with the conclusion that Lauren's murder could not have been prevented," McCluskey's parents wrote in a rebuttal to the review.
Her parents argued, "There were numerous opportunities to protect her during the almost two weeks between the time when our daughter began expressing repeated, elevating and persistent concerns about her situation and the time of her murder."
More than 1,000 women are killed each year in the United States by abusive partners.