Once the Russian invasion of Ukraine began on Feb. 24, many countries within Latin America felt compelled to show support for the European nation under attack. However, Russian allies in the region have also spoken out against Western sanctions on Moscow or have passively shown a lack of support for Ukraine as the conflict enters its third week.
In a speech delivered on March 7, Venezuelan President Nicolas Maduro directly blamed Western nations for Russia's attack on Ukraine.
"Those who provoked this conflict with decades of non-compliance with agreements, with decades of threats against Russia, with decades of preparing plans for the extension of NATO are the first ones who are responsible for de-escalating this conflict."
Maduro's comments came only two days after a high-level U.S. delegation met with the socialist president's regime to discuss a possible easing of sanctions and alternative oil resources for the United States.
Nicaragua's President Daniel Ortega was quick to side with Russia at the beginning of the invasion but adopted a more cautious approach in the days that followed. This included Nicaragua abstaining from the United Nations vote on March 2 to condemn President Vladimir Putin's attack on Ukraine.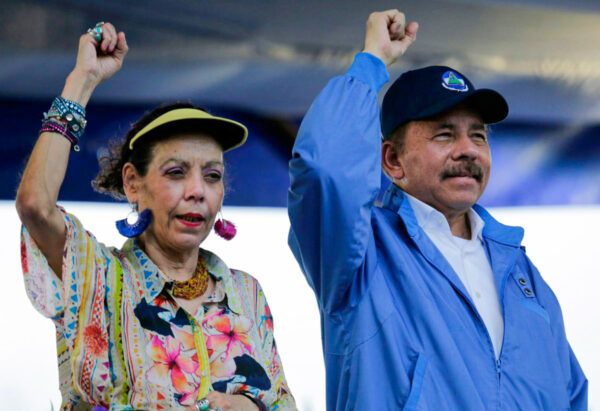 In fact, all of Putin's allies in the region, with the exception of Venezuela, chose to abstain from the United Nations General Assembly (UNGA) vote to reprimand the actions of Russia in Ukraine. This includes historically firm supporters like Cuba, El Salvador, and Bolivia.
Although when it came to the United Nations' General Assembly sponsored decision on resolution in Ukraine—Nicaragua, Cuba, El Salvador, and Bolivia, all voted against it.
Venezuela's vote wasn't registered due to the country's suspension for unpaid membership dues.
Dr. Orlando Gutierrez-Boronat, an analyst and coordinator for a pro-democracy coalition called the Assembly of the Cuban Resistance, told The Epoch Times that Russia's allies in the region act as "apologists."
He noted some countries are taking a less overt approach to supporting Putin amid fears of losing Western funding.
"Cuba especially depends on financing from Western Europe, so they have to be careful," Boronat said.
He also pointed out that Latin America's lack of unity behind the United States leaves the door open for further undermining of American interests.
When asked if countries in the region may adopt a more direct role in Putin's war on Ukraine, Boronat replied, "I doubt it, but Cuba sent 5,000 troops to Afghanistan when the Soviets occupied it, so anything is possible."
The Cuban communist regime has also placed the blame for Russia's actions in Ukraine squarely on the United States and the North Atlantic Treaty Organization (NATO).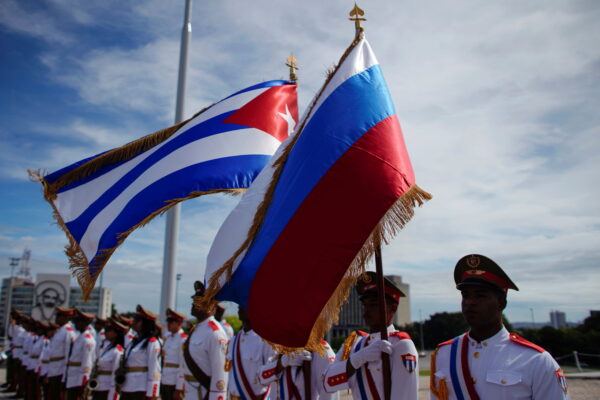 On the other end of the support spectrum, foreign ministers from Colombia, Brazil, Chile, Costa Rica, Ecuador, Guatemala, Jamaica, Mexico, Panama, Paraguay, Peru, the Dominican Republic, Suriname, Trinidad and Tobago, and Uruguay sent a joint letter sent to Ukraine's Minister of Foreign Affairs, Dmytro Kuleba, on Feb. 27 expressing solidarity with the embattled European country.
"Our governments are permanently following recent events with great concern, and we trust that very soon, dialogue and diplomatic negotiation will allow us to reach a lasting solution for the reestablishment of normality in your nation, as well as for regional and world stability," the correspondence read.
Additionally, the ministers requested Ukraine officials allow foreign nationals from their respective countries to be allowed to leave.
Boronat maintained the United States needs to remain vigilant on Moscow's relationship with Latin American countries, especially in the wake of the Ukraine conflict.
Historically, Russia has made bold maneuvers in the region during other Eurasian conflicts like the war with Georgia in 2008 and the Ukraine crisis in 2014. Russia's military participated in exercises with the Venezuelan Navy in 2008 and dispatched Tu-160 bomber jets to the South American nation.
Putin also opened an anti-narcotics police training facility in Nicaragua in 2017 and announced the reopening of a communications facility in Cuba in 2019.