The investigation into Sunday's Las Vegas massacre continues as authorities search for the motivation behind the gunman's rampage.
Stephen Paddock, 64, opened fire from a hotel room on the 32nd floor killing at least 59 outdoor concertgoers and wounding 527 more.
Previous reports and comments from police stated that Paddock's girlfriend, Marilou Danley, was a person of interest, but she was soon cleared from all suspicion.
Just two days later, police announced they have upgraded Danley's involvement in the incident.
In a live press conference on Tuesday, Oct. 3, Clark County Sheriff Joe Lombardo announced the news.
"Currently she is a person of interest," Lombardo told reporters in reference to Danley.
This new information comes after Paddock was found having wired $100,000 to his girlfriend, one week before going on the crazed rampage. Danley was in the Philippines at the time.
The motive for the transaction is unclear, NBC reported.
Danley was due to arrive in the Philippines on Oct. 1. She left the United States for Hong Kong on Sept. 25. She is a native of the Philippines and investigators say she likely traveled there to visit family.
According to the Brisbane Courier Mail, Danley is an Australian citizen. She lived on the Gold Coast for 20 years before moving to the United States.
Danley's neighbors said she described herself as a gambler. Investigators found her slot-machine card in the hotel room from which Paddock fired on concertgoers. Danley's LinkedIn profile says that she is a "high-limit hostess" at a Vegas casino. Paddock was using Danley's slot-machine card which investigators used to find her name.
According to the Las Vegas Sheriff's Department, Danley was in Tokyo on Monday and was expected to return to the U.S. for questioning.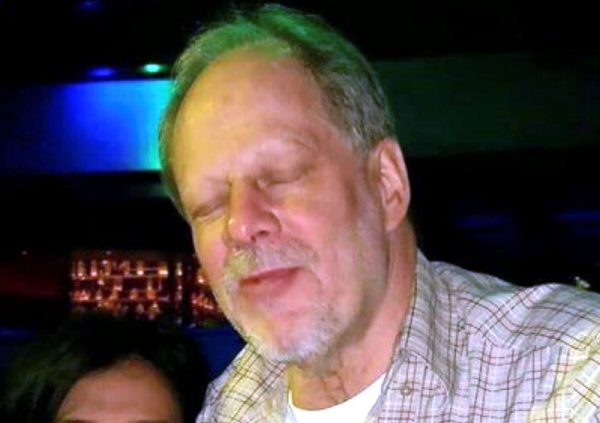 Law enforcement officials puzzled on Tuesday over what motivated Paddock, a retiree with no criminal record, to assemble an arsenal in a high-rise Las Vegas hotel and rain gunfire onto an outdoor concert.
Paddock ended Sunday night's shooting spree, the deadliest in modern U.S. history, by killing himself. He left an arsenal of 42 guns but no clear clues as to why he staged the attack on a crowd of 20,000 from a 32nd-floor window of the Mandalay Bay hotel. More than 500 people were injured, some were trampled.
Federal, state, and local investigators have found no evidence that Paddock, 64, had even incidental contacts with foreign or domestic extremist groups, and reviews of his history show no underlying pattern of lawbreaking or hate speech, a senior U.S. homeland security official said on Tuesday.
"We cannot even rule out mental illness or some form of brain damage, although there's no evidence of that, either," the official said, speaking on the condition of anonymity to discuss the probe.
Epoch Times staff member Ivan Pentchoukov and Reuters contributed to this report.
From NTD.tv