After more than two months, authorities have officially released the cause of death of Stephen Paddock, who allegedly opened fire on an Oct. 1 country concert in Las Vegas killing 58 and injuring over 500.
Paddock died of a gunshot wound to his head inflicted through his mouth. It was ruled a suicide, Clark County Coroner John Fudenberg told The Associated Press.
The Clark County coroner's office also released the causes of death of all the 58 victims. Of those, 18 were shot to the head, one died of a leg shot, and the rest were hit in the neck, chest, or back. Six were shot multiple times. All were ruled homicides, based on a chart released by the coroner.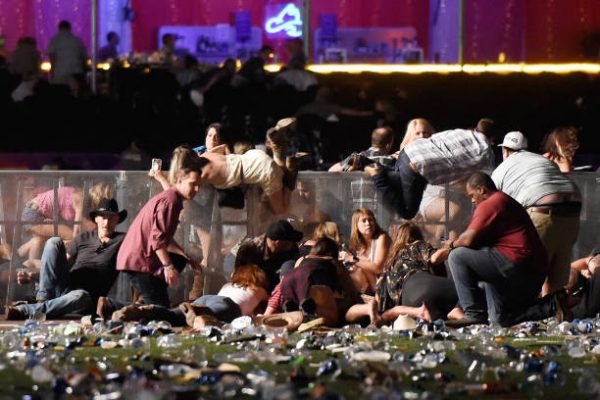 Authorities have still not released a conclusion on what could have possibly motivated Paddock, a gambler and a real estate investor, to commit a massacre.
The chief of the FBI Las Vegas office has revealed that the agency will possibly release their report on the massacre before October next year.
"Now, that's a long time for some people, but speaking for the FBI, that's light speed, all right?", Special Agent in Charge Aaron Rouse told Las Vegas Review-Journal in an interview on Dec. 20.
Rouse said the report will focus on Paddock's motive.
"Ours is focusing a large part on the why, OK? Which is what everybody wants to know," he said during the interview at the FBI's Las Vegas office.

The FBI has interviewed upward of 400 people worldwide who are thought to have connections to the gunman and have brought in "various psychological and sociological" experts, and 400 different specialists to work on the case.
"As I sit here today, I believe that we are learning as much as we possibly can about why the subject did what they did," Rouse said during the interview. "I believe that there is one person and one person alone to blame for what happened on One October, and that is Stephen Paddock."
Rouse said it took investigators 14 days to document evidence from the Route 91 Harvest festival venue—which is about 15 acres large—and it took 13 days to document Paddock's 32nd-floor Mandalay Bay suite and hotel hallway. All important items found during the investigations have been sent to the FBI's central lab in Virginia.
"We're going to have, I think, the best digital schematic of what happened and where it happened and how it happened that you can come up with," Rouse told the newspaper.

Soon after the attack speculation emerged that Paddock wasn't a lone shooter. The police scanner recordings had officers reporting shooters at multiple locations. Multiple witnesses and survivors said they heard the shots coming from more than one location. Some witnesses were adamant about there being more than one shooter.
Some independent researchers have collected indices that seem to suggest Paddock may have had one or more accomplices.
Authorities, however, have repeatedly said they have no evidence of a second shooter.

Rouse said he does not expect the FBI to brief or update the public on the investigation until the report is released next year.
NTD's Janita Kan contributed to this report.