VICTORIA, Australia—Touting itself as "Australia's world famous aviation spectacular," the biennial Australian Airshow, which was held at Avalon Airport from Feb. 26 to March 3, displayed the best in aviation technology to around 200-thousand enthusiasts.
Technologies from top aerospace engineering firms, aircraft from major private jet companies, as well as fighter jets and cargo planes from the Australian Military, were exhibited.
"This is one of our biggest events of the year, we are a major provider of air traffic control systems in Australia so it allows us a golden opportunity to reach out to the air traffic control community," David Ledger, a Saab Aerospace representative told The Epoch Times.
On display was the F-35A aircraft, Australia's new cutting-edge fighter jet that is known to be most technologically advanced aircraft in the world.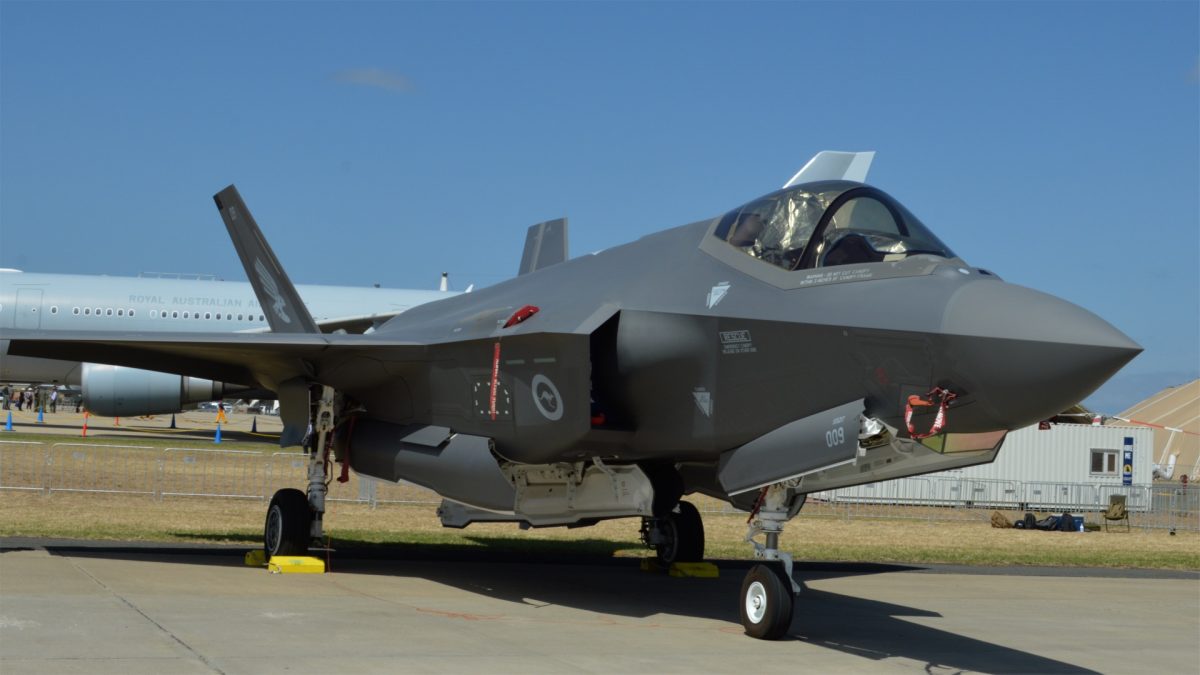 According to the Australian Air Force, the F-35A aircraft "is a highly advanced multi-role, supersonic, stealth fighter which will meet Australia's requirements to defeat current and emerging threats."
The F-35A aircraft is said to allow accelerated information sharing with Air Force aircraft, Navy ships and Army units due to its advanced sensors and data fusion technology.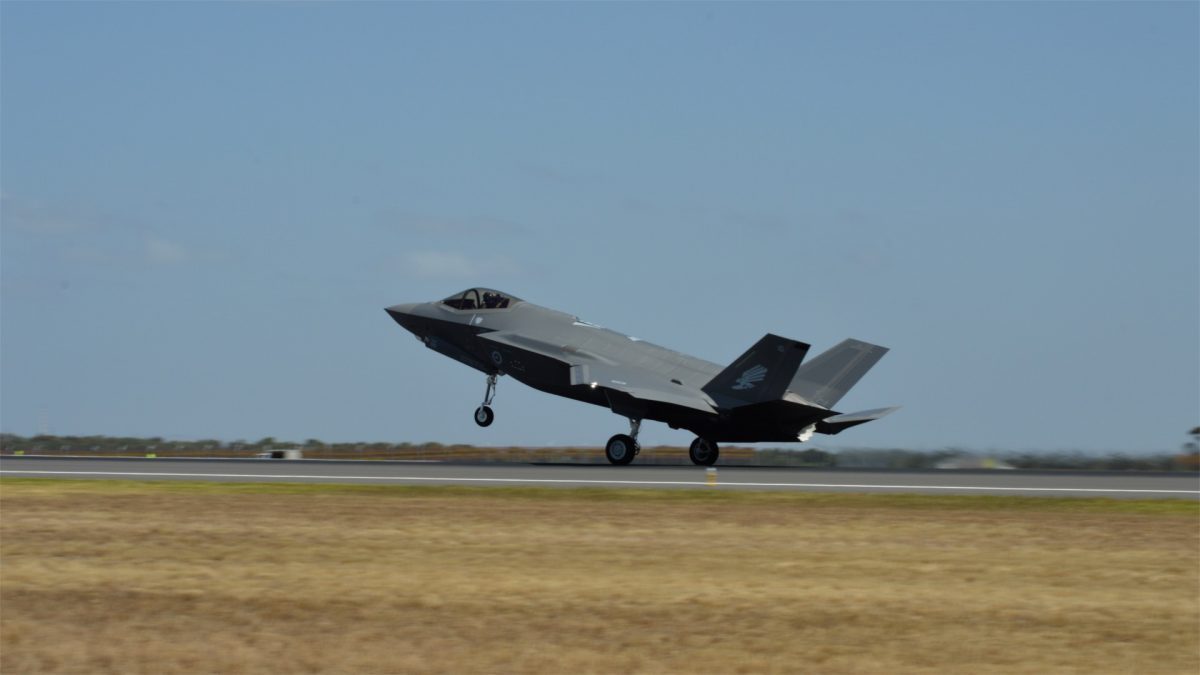 "This will greatly enhance the Australian Defence Force's situational awareness and combat effectiveness."
The Air Force made sure they dazzled the crowd with full afterburner climbs, high speed flyovers and complicated manoeuvres with the F-35A aircraft.
Currently, Australia has two F-35A fighter jets, with 70 more on the way. All 72 aircraft are expected to be fully operational by 2023.
In a statement, Australian Defence Minister, Christopher Pyne, said: "The Australian Defence Force will be showcasing an impressive number of assets at this year's airshow—many of which have been newly acquired as part of the centre-right Liberal Coalition government's $200 billion investment in defence capability.
"Air Force will be displaying a range of new acquisitions received since the last Air Show, including the F-35 Joint Strike Fighter, the P-8A Poseidon and the Pilatus PC-21 Pilot Trainer.
"I'm proud of the extent of Australian industry involvement in AIA19 [Australian International Airshow 2019], with 468 Australian companies represented."

"A further 230 international companies from 30 countries will also be in attendance."
Also present at the airshow were several U.S. Air Force aircraft, including the B-52 bomber aircraft, KC-135 Stratotanker mid-air refuelling aircraft, F-22 Raptor fighter jets, and the latest in unmanned aerial jets.
The Singaporean Air Force showed off its Chinook Helicopters and two Pilatus training aircraft, and the Japanese Defence Air Force exhibited its Kawasaki C-2 cargo aircraft.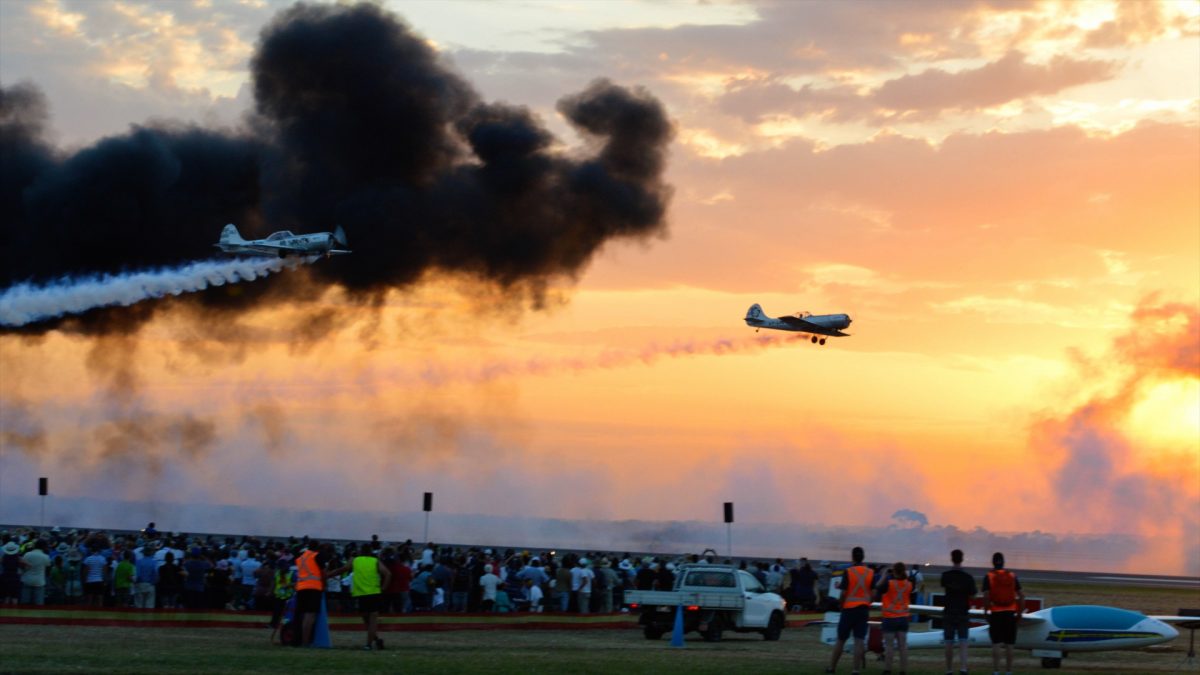 Aerobatic demonstrations also filled the skies with high energy, "death-defying" precision coordinated drills from the Russian Roolettes, the Swedish SKYCATS team, and Lithuania's Air Bandits.
With reporting by Bowen Zhang.