LAGUNA BEACH, Calif.—City officials lifted evacuation orders at 3 p.m. Thursday, hours after a brush fire broke out in the hills of Laguna Beach.
"We are so proud of our City team for the way they activated the Emergency Operations Center so quickly. [The City manager] and I personally watched them in action at 5 a.m. this morning," Laguna Beach Mayor Sue Kempf said in a statement.
Orange County Fire Authority said they have contained an estimated 20 percent of the 145-acre Emerald Fire and reported no significant threats or structural loss to the region as of Thursday at 5 p.m.
However, Laguna Beach Fire Department Chief Mike Garcia advised the community to "stay vigilant" while the heat is high, the wind continues to blow, and the fire is still active in the back country.
"Just because they lifted evacuation orders, doesn't mean it's completely safe," Garcia said at a press conference. "If you packed up and we're ready to leave, let's stay vigilant, not unpack yet, and stay prepared."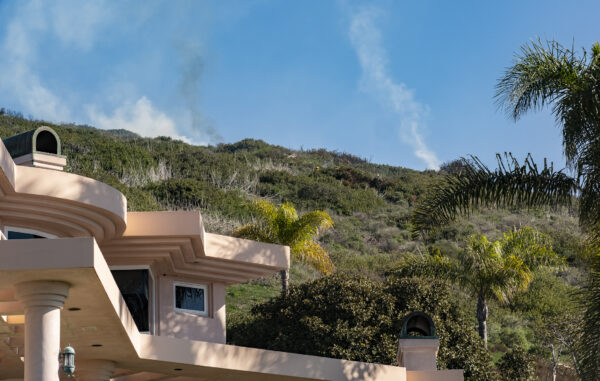 At around 4:10 a.m. on Thursday, reports of flames erupted on the thick, dry brush hillsides amidst the Santa Ana winds.
Approximately 375 firefighters, ten strike teams, four hand crews, and five helicopters from the Orange County Fire Authority, Laguna Beach Fire Department, and Los Angeles County Fire Department were deployed in response to the fire.
The massive hillside blaze forced the cancellation of classes Thursday at all schools in the Laguna Beach Unified School District—El Morro Elementary School, Top of the World Elementary, Thurston Middle School, and Laguna Beach High School.
Law enforcement personnel from the Orange County Sheriff's Department and the California Highway Patrol secured the area, closing a portion of Pacific Coast Highway for a few hours.
It has since reopened in both directions.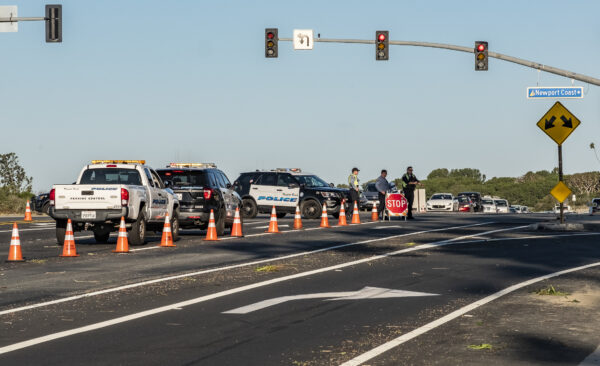 Diane Mello, a Laguna Beach resident, said she and her husband woke up around 5:30 a.m. to the smell of smoke and an "immediate evacuation order" alert issued by the City of Laguna Beach.
"We immediately started throwing valuables and pictures in our car," Mello told The Epoch Times.
Meanwhile, she said her husband, Kevin, sprayed down the roof for the next two hours.
"My wife looked me in the eye and told me we're going to lose everything," Kevin Mello told The Epoch Times. "Grab what you don't want to lose because you're never going to any of this again."
Although that was a little over the top, he said.
Despite authorities evacuating their neighbors, he continued spraying down the house until they forced them to leave.
"We knew if it was [a] brush [fire], the embers probably wouldn't be big enough to catch all the houses," he said. "But if a house goes up in flames with huge embers, we would have bolted."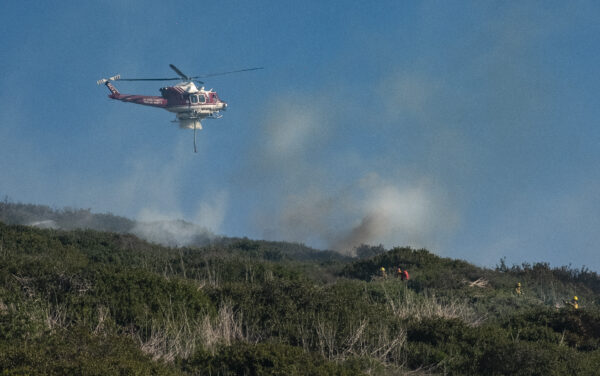 Like many of the residents in the area, the Mello's stay on high alert year-round by clearing surrounding foliage, installing rooftop water spigots, and a generator for power—which Southern California Edison cut the power and await permission from the Incident Command Post before re-energizing power lines.
Laguna Beach Fire and Police will be patrolling overnight and through the weekend to watch for hot spots in the impacted areas.
"A fire truly has no boundaries, and we all need to work together in situations like this. While this fire affected two gated neighborhoods—one in Laguna Beach and one in unincorporated Orange County, we will all work together to do everything we can to protect everyone and keep the fire from spreading," Laguna Beach City Manager Shohreh Dupuis said in a statement.
The cause of the fire is still under investigation.