Eighteen-year-old Jessie Rose, a senior at Laguna Beach High School in Southern California, felt inspired to write a poem.
"When my world seems to be collapsing, I know you are always there for me. You make me work for your love, but the suffering is worth it," she wrote.
Rose told The Epoch Times that the poem, "Ode to Running," offers a powerful reflection of who she is: a passionate athlete, driven to succeed and willing to work for it. Her coaches agree, saying she leads by example.
Rose, who is on her way next fall to the University of California–Berkeley (UC Berkeley) to play water polo, said "passion and drive are the primary keys to success."
She should know: Her water polo accomplishments already include three club national championships and two California Interscholastic Federation (CIF) championships. But Rose also excels in cross country, swimming, and track.
"When I decided to join four different sports my freshman year of high school, I constantly heard the words 'You can't do that.' But I wasn't convinced," Rose said. "I believed it was possible."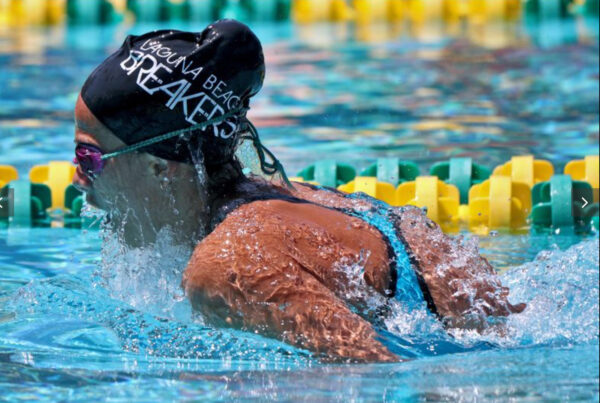 Committed to Success
Rose holds the freshman, sophomore, and junior three-mile cross country records at Laguna Beach High School, along with the 5K school record. At the 2019 State Cross Country Meet, Rose finished in eighth place, earning All-State honors.
"She did this in a season where she balanced cross country running while training for water polo at the same time," her cross country coach, Steven Lalim, told The Epoch Times. "She is the athlete who never takes any short cuts, and always does everything the right way and to the best of her ability."
Ethan Damato, who coaches boys and girls water polo at Laguna Beach High School, called Rose's level of commitment extraordinary.
"Jessie is one of the most driven and hard-working athletes I have ever coached in my 13 years as the head coach at LBHS," he told The Epoch Times. "Her ability to balance all of these sports while staying extremely committed to water polo has been an incredible feat."
Water polo is unique because it requires year-round dedication that can be demanding, Damato said. "Most athletes I have coached have had a hard time with this balance, and they aren't doing nearly as much as Jessie is doing every day," he said.
"She's extremely hardworking. She never misses a practice and is always setting the tone with her work ethic. She is quiet, humble, and soft-spoken. She leads by example every day."
Never Give Up
Rose began swimming competitively in Colorado when she was 7 years old. But when she moved to Laguna Beach at age 10, she saw her first water polo game.
"I was hooked," she said.
By the time Rose reached middle school, she had discovered a passion for running in physical education class. She was competitive and wanted to win every race, she said, but even though she worked hard, she felt some of her peers didn't think she would make it.
She didn't let their opinions discourage her. "I didn't take [it] to heart, because something about running makes me beyond happy," Rose said.
A critical moment in her growth as an athlete occurred during her freshman year in high school. To qualify for the state championships, every runner had to perform. But the day before the big race, Rose was in bed for 24 hours with a fever.
Nevertheless, she knew there was no way she could let her teammates down.
"It was a brutal race, and I left everything on the course," she said. "This experience is one I will forever remember. I learned the power of mind over matter and the beauty of suffering."
The relationship between pain and triumph is the central theme of her poem. "You scorch my lungs and twist my stomach," she wrote. "How can such suffering be so sweet?"
For Rose, challenging experiences like this are applicable to life in general. "Time management and work ethic are the most important skills I've learned in athletics," she said. "But learning to suffer, perfecting little things, and the power of mind over matter are lessons I draw upon nearly every day."
Still, the young athlete allows herself some pleasures before a competition. "When I am at a hotel for a tournament or meet, my superstition is to eat a bowl of Fruit Loops," she said.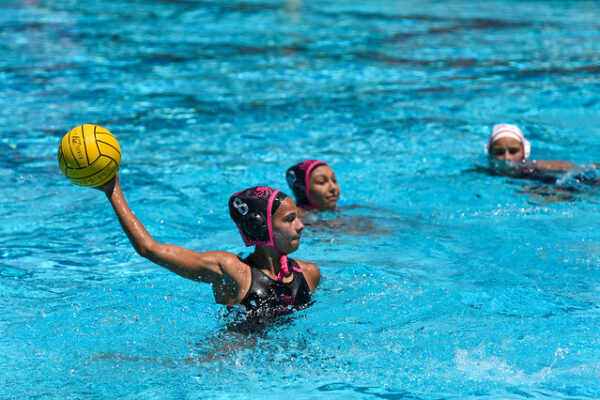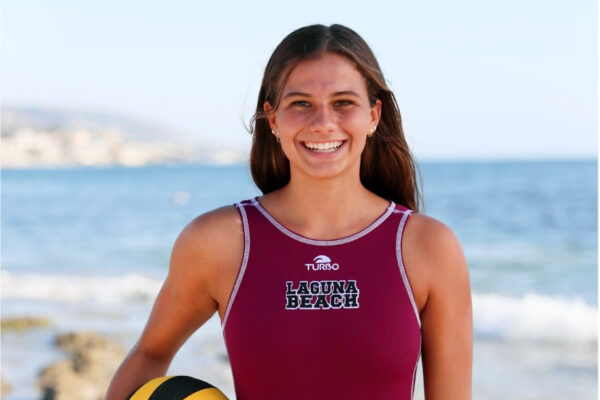 Normal Is Never Interesting
Running can make a bad day better, according to Rose, because it gives her the chance to purge negativity from her brain, one mile at a time.
Running also offers a reprieve from her phone and social media. "Just me and my endless thoughts running through my mind," she said. "I am productivity-oriented, so it's hard for me to find some downtime or relax."
When she does step away from training, Rose enjoys surfing, walking, baking, and spending time with friends.
"Most of my close friends are not athletes, so when I am with them, I feel like I am in a non-competitive and relaxed state of mind. I try to spend as much time as I can with them," she said. "We like to go on day trips, have painting parties, go on walks, spend time at the beach, and make dinner together."
She believes surrounding yourself with positive influencers is key, noting the support she receives from her mother, a fitness instructor, and her father, a mortgage banker.
"My parents are multi-sport athletes and have always encouraged me to try different sports … on the condition that my grades do not suffer," she said.
Rose said one of her favorite subjects is math. "I like the orderly aspect of problem-solving," she said.
Though she said she frequently changes her mind, right now she's excited about majoring in business and economics at UC Berkeley.
"I really like the water polo coach and the team bond [at Berkeley]," she said. "I wanted to venture out of the Southern California 'bubble,' and Berkeley is the perfect distance from home—not too close, but not too far."
As the young athlete looked ahead, she said someday she hopes to compete in triathlons. She also reflected on how COVID-related shutdowns foiled some of the goals she set for her last year in high school.
She wanted to win a third CIF championship with the same teammates she's played with for the past eight years, and hoped to improve on her eighth-place finish at the 2019 state cross country championship.
"In the past year, I have only played in one water polo tournament, and I have not competed in a cross country or swim meet. I have been trying to take one day at a time, and enjoy the process of training and getting a little better every day," she said.
"I wanted to have a normal senior year. But then again, normal is never interesting."