The Los Angeles Unified School District (LAUSD) Board of Education will postpone the deadline for full COVID-19 vaccination for students until fall 2022 as 34,000 students in the district remain unvaccinated.
"These are tough decisions, but we have options thanks to our LAUSD families' outstanding vaccination rate," board member Jackie Goldberg said in a statement after the Dec. 14 vote. "As we extend the vaccination deadline to next fall, we'll increase outreach to help families upload vaccination information, stay educated, and get access to life-saving vaccines and boosters."
LAUSD previously voted to require all students over the age of 12 to receive both doses of the vaccine by Jan. 10 to continue in-person classes.
Last week, it was reported that 34,000 students haven't received their first vaccine shot, meaning they will not make the Jan. 10 deadline and will be forced to either move to the LAUSD's independent online study program or leave the school district.
The district previously said that 86 percent of students over 12-years-old have received at least one dose of the vaccine.
LAUSD will continue to require weekly COVID-19 tests for all students and staff, regardless of vaccination status, until February, when only unvaccinated students will be required to undergo weekly testing.
Students 12 and older do not have the option to request vaccine exemption on grounds of personal beliefs under the LAUSD's mandate, though they may receive medical exemptions.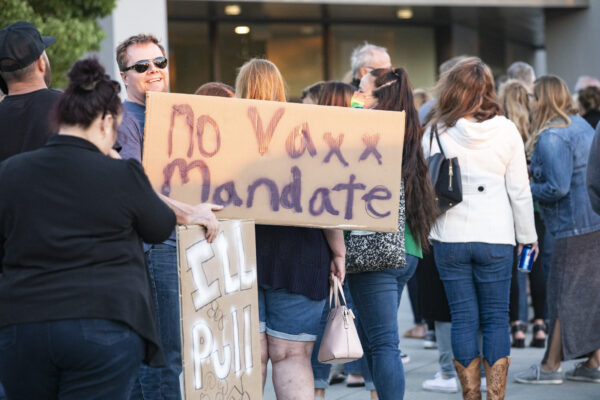 Most parents who called into the meeting supported the mandate's delay. Some Angelenos asked for more programs and campaigns to reach out to unvaccinated students.
One caller, who identified herself as Arlene, said she continues to support vaccine mandates for employees and students, but called on the LAUSD to "go further in conducting more extensive targeted outreach to unvaccinated students and their families," including "implementing a ground game campaign to reach out one-on-one to vaccinated students and their families."
Angeleno Christina Hildebrand called into the meeting to say she was in favor of the mandate delay, and asked the board to allow religious exemptions for students, and to not require vaccination for students who wish to participate in sports or extracurricular activities.
Another caller, who identified herself as Ginetta, also said she supported the mandate delay, but took issue with the board's handling of the safety protocols.
"It's proven that vaccinated people can get, can spread, and can test positive for COVID-19," Ginetta said. "The unvaccinated students will be the only one to see positive [tests] because they are the only ones being tested, which obviously will feed into your false narrative that this is the pandemic of the unvaccinated."
LAUSD is one of several districts in the state to create their own COVID-19 vaccine policies for children before all vaccine options receive full federal approval.
Some parents and education rights activists in the city oppose the LAUSD's mandate altogether, arguing that the board overstepped its authority by requiring a vaccine that isn't mandated by the state.
Two nonprofit groups, Children's Health Defense and Protection of the Education Rights of Kids (PERK) brought legal action against the LAUSD in October. The groups' petition says the board "imposed unreasonable fall compliance deadlines" that caused "significant educational disruption."
PERK President Amy Bohn told The Epoch Times Dec. 13 that she thinks the deadline delay is a "direct capitulation to our lawsuit."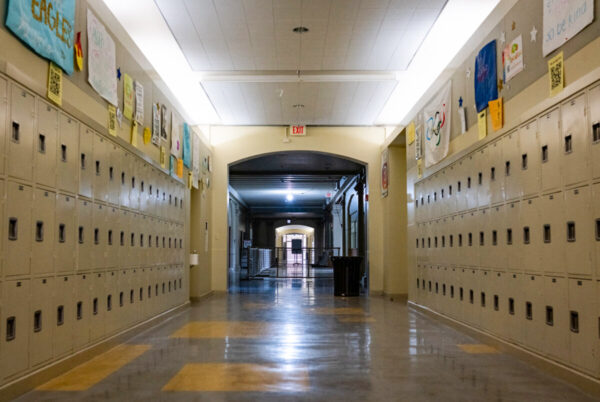 The groups also argued that only the state health department, and not the school board, has the power to add a new vaccine to the list of 10 required vaccines children in the state must receive to attend schools in person—and even if LAUSD had the authority, it failed to follow steps outlined by the California Administrative Procedure Act to add the vaccine to the state's childhood immunization schedule before issuing the mandate.
"The bottom line is it's a human right. From our perspective, every human being has a human right to refuse medical procedures," Bohn said. "And that's really why we knew we had to take on this case to protect the children. None of them should ever be forced or coerced to have any kind of procedure."
On Dec. 14, Superior Court Judge Mitchell L. Beckloff denied the groups' request for a preliminary injunction against the vaccine mandate for students, saying that "while off-campus learning may not be ideal, it provides an alternative form of education that minimizes the threat of COVID-19 to everyone, including the unvaccinated."
As of Dec. 14, only Pfizer-BioNTech's vaccine is authorized for emergency use in children ages 5 and older, while Moderna and Johnson & Johnson's vaccines have not yet been authorized for minors under 18, according to the Centers for Disease Control and Prevention's website.
A spokesperson for the LAUSD did not respond to a request for comment by press deadline.