The sheriff of Los Angeles County in California has re-issued an order to gun stores to shut down during the COVID-19 pandemic.
"Gun and ammunition stores are not considered essential businesses and must close to the general public," Alex Villanueva said in a statement on March 26.
The order to close was made so the county will be in compliance with Gov. Gavin Newsom's statewide executive order requiring so-called non-essential businesses to close as authorities try to stem the spread of the CCP virus, which causes COVID-19, as well as Los Angeles County's stay-at-home order, which mandates the closure of all stores except for grocery stores and restaurants offering take-out service.
The Epoch Times refers to the novel coronavirus as the CCP virus because the Chinese Communist Party's coverup and mismanagement allowed the virus to spread throughout China and create a global pandemic.
Gun stores in Los Angeles County will be permitted to sell ammunition to security guard companies, Villanueva said. Additionally, people who already bought a firearm and simply need to visit stores to take possession of their firearms are being allowed to do so.
The Los Angeles County Police Chiefs Association supports Villanueva's decision, according to the sheriff.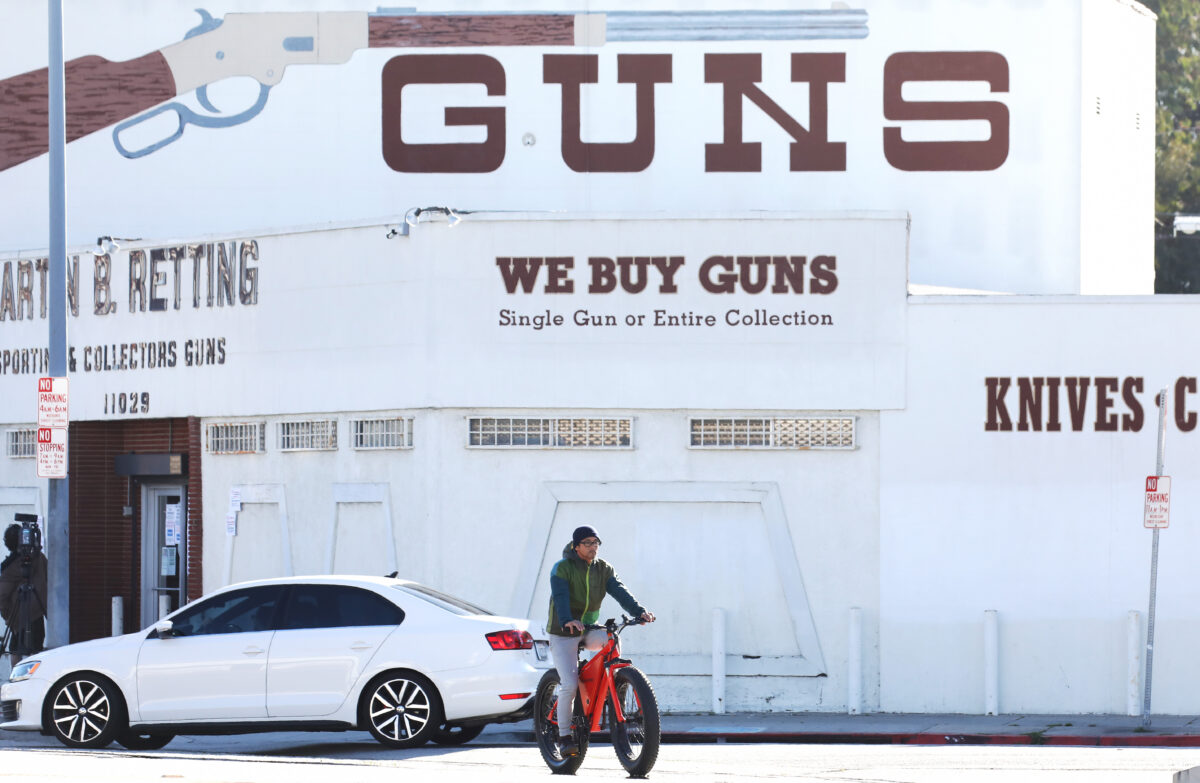 "I have deferred to the discretion of each individual chief of police as to their own jurisdictions," he stated.
The sheriff announced that gun stores needed to close in recent days but halted his efforts to force the closures after the county's counsel issued an opinion that gun stores can be classified as essential businesses under Newsom's order.
Newsom told reporters Wednesday that he would "defer to the sheriff."
"Thank you Governor @GavinNewsom for confirming what we believed was the case, that the Sheriff has the authority to enforce his executive order and keep the public safe during this pandemic," Villanueva responded in a statement on Twitter.
The sheriff told reporters at a press conference this week that forcing the closure of gun stores doesn't violate the Second Amendment because "it's not an issue of banning the sales of guns."
He also told reporters that the county has released 1,700 inmates in an attempt to prevent the CCP virus from spreading in jails.
Los Angeles has announced other controversial measures, including the threat that authorities will shut off water and power to non-essential businesses that refuse to close amid the pandemic.