A Korean Air flight attendant who flew on a plane was diagnosed with the COVID-19 coronavirus, the airliner announced Tuesday.
The Korea Centers for Disease Control and Prevention (KCDC) notified the carrier about an employee who was confirmed to have contracted the virus, a spokesperson for the airline told the Reuters news agency and other outlets. The flight number, route, and other relevant information were not immediately provided.
The company "is creating a structure to work very closely with the Centers for Disease Control and Prevention Korea (CDCK) to prevent the spreading of the virus," a representative for Korean Air told Business Insider.
The firm said it will disinfect the aircraft, ask flight attendants to self-quarantine, and install thermal cameras at its locations. Korean Air also said it was closing its operations center at Incheon Airport to disinfect the area.
The Los Angeles Times reported that the flight attendant serviced flights KE017 and KE012 on Feb. 19 and 20 to Los Angeles International. Local officials and Korean Air have not confirmed the reports. The same flight attendant also reportedly serviced a flight from Tel Aviv, Israel, to Seoul, South Korea.
Local authorities that a person who was part of a church group had also flown on the Tel Aviv-Seoul flight.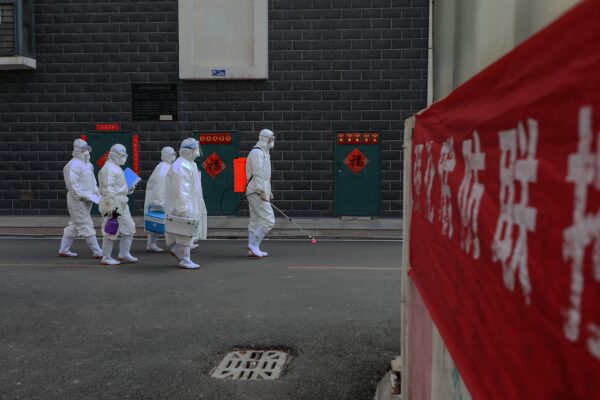 Korean Air hasn't returned a request for comment.
South Korea reported 284 new coronavirus cases on Wednesday, including an American soldier, bringing the total to 1,261, according to the Yonhap News agency.
The unnamed soldier was in self-quarantine at his home outside the base, said the United States Forces Korea (USFK) in a statement. "KCDC and USFK health professionals are actively conducting contact tracing to determine whether any others may have been exposed," it read.
On Monday, the U.S. Centers for Disease Control and Prevention (CDC) issued a level-three travel warning for South Korea, saying that people should avoid nonessential travel. South Korea, meanwhile, has raised its national threat level to its highest.
A top official from the CDC on Tuesday warned that the United States could see the virus spread inside its borders and called on schools, businesses, and other organizations to stay prepared.
"Ultimately we expect we will see community spread in this country. It's not so much a question of if this will happen anymore, but rather more a question of exactly when this will happen and how many people in this country will have severe illness," said Dr. Nancy Messonnier, the head of the agency's National Center for Immunization and Respiratory Diseases.
The World Health Organization (WHO) has resisted calling the outbreak a pandemic, but the COVID-19 spread appears to be getting closer to meeting the U.N. organization's definition of one.