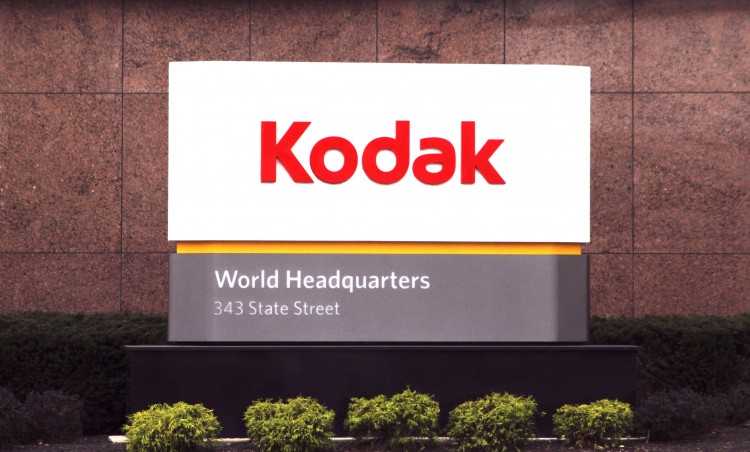 NEW YORK—Eastman Kodak Co., the iconic 131-year old imaging company, is reportedly on the verge of bankruptcy after recording steep annual losses since 2007.
The Rochester, N.Y.-based company is preparing to file Chapter 11 bankruptcy in the coming weeks, according to a report from the Wall Street Journal citing people with insider information.
If true, Kodak's downfall would be a stunning reversal of fortunes for the company, which at one point controlled over 90 percent of the photography market and was hailed as a research and development powerhouse. It was a component of the Dow Jones Industrial Average—which identifies America's leading corporations in their industries—for decades, until 2004.
Today, its share price is hovering around 40 cents per share, and it recently received a delisting notice from the New York Stock Exchange due to the number of days its share price had been below $1.
Last Thursday, Moody's Investors Service downgraded all forms of Kodak debt, citing "heightened probability the company will file for bankruptcy."
Digital Photography
Analysts say that a major reason for Kodak's fall is digital photography—which, ironically, was also invented by Kodak in 1975.
As an early innovator in digital photography—the first digital photos were recorded on tape—Kodak failed to fully capitalize on the technology and fell behind the curve even as its competitors and other market newcomers touted the technology decades later.
But without film and without printing, digital photography would have rendered Kodak's existing business at the time obsolete—and a company relying on photography film imaging as a cash cow lacked the incentive to market such technology.
As the company approaches bankruptcy protection, a MarketWatch report last week said that it is planning to raise funds by selling around 1,000 of its patents of the technology behind digital photography. 
Kodak, as owners of such patents, was able to generate royalty payments from camera and smartphone manufacturers.
Lessons Learned
Kodak's stumble is far from rare in the business world. 
In fact, its Rochester neighbor, Xerox Corp., once held a virtual monopoly in copying, imaging, and computing. Xerox's Palo Alto Research Center (PARC) was known for inventing the technology behind some of today's most widely used computer products. While Xerox is still a major market player, it is no longer the dominant force it once was.
A similar story may be playing out north of the border in Waterloo, Canada, where Research In Motion Ltd. (RIM) is attempting to reclaim the market share it has lost over the years to Apple Inc.'s iPhone and smartphones running Google Android operating systems. RIM's BlackBerry smartphones were market leaders in mobile email communication, but the company was less equipped in recent years to compete with more entertainment-oriented devices aimed at consumers.
"You have to develop new technologies and products, and not stick with what got you to the winner's circle," wrote Forbes columnist Sydney Finkelstein. "Like Motorola, like Polaroid, the world shifted from analog to digital and Kodak had to shift with it."
Some analysts say that Kodak's later expansions into printers, chemicals, and medical supplies were ill-advised decisions that burned cash but never amounted to any major successes. And its later efforts to catch up with Japanese rivals in developing digital cameras were too little, too late.
Now, the company's "Kodak Moments" appear squarely in the past.