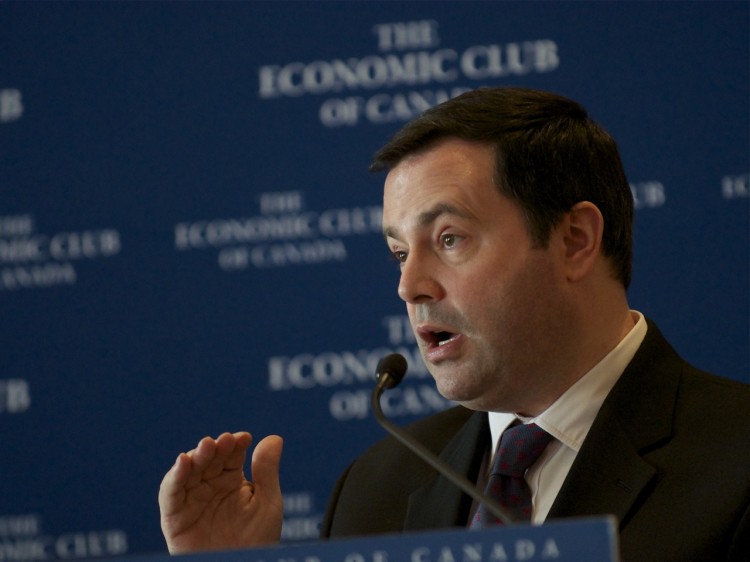 PARLIAMENT HILL, Ottawa—Canada's immigration system needs an overhaul and this government is ready to do it, Immigration Minister Jason Kenney told an influential gathering in Ottawa on Wednesday.
"The time has come for fundamental change to our rigid, slow-moving immigration programs, and this government will deliver that change," Kenney told the Economic Club of Canada.
Canada is facing a paradox of labour shortages on the one hand, he said, and immigrants that can't find employment or full employment on the other.
To solve that, he said Canada could look to radically different systems in Australia and New Zealand and open the system up for direct participation by employers.
One change could see Citizenship and Immigration Canada get permission from applicants to share their information with employers and the provinces who would "mine" the backlog of applications for the most attractive applicants. A pilot project to that effect is underway, though only in collaboration with the provinces and territories.
New Zealand has a similar system in place. After legislating an end to their backlog, the country now has a pool of applicants that people can actively choose from based on labour needs.
"Their resources can now be put towards actively matching the best qualified applicants to current jobs and economic needs," said Kenney
According to a report tabled Tuesday by Parliament's Standing Committee on Citizenship and Immigration, Canada's immigration backlog has now surpassed one million people waiting for a decision on their file.
Kenney said it is essential to reduce and eliminate the backlog to move from a "slow, rigid, and passive" immigration system to one that is "fast, flexible and responsive."
"That slow-moving, burdened, backlog ridden system means that we do not have an immigration system that can be fast, and nimble, and respond to job offers, or changes in the Canadian economy and labour market."
Another effort to reduce the backlog could see some applicants stuck in the federal skilled worker backlog directed to opportunities in the provincial nominee program, he said.
'Survival job'
In his comments and answers to questions afterwards, Kenney emphasized that the economic and labour force needs should play a dominant role in Canada's immigration system, both to help the national economy and the prospects of new Canadians.
"For too long the archetype of immigration to Canada has been that of an educated professional arriving from a developing country, only to find seemingly impenetrable barriers to getting licensed to practice in their profession, unable to find a Canadian job," he said.
"That professional, who we all know, arrives with great hope, too often ends up, as we know, taking a survival job just to put bread on the table for his or her family, working as a cab driver, in a convenience store, pulling the graveyard shift as the security night watchman."
That disappointment can lead to depression and a downward spiral, noted Kenney. Meanwhile, employers can't get workers in skilled professions
"Something's broken and needs to be fixed," he said.
Part of the problem is Canada's provincially regulated professional associations for the 45 registered professions, like nurses and engineers. With each province having its own association, oftentimes with different requirements, it proves especially difficult for immigrants to navigate and find employment.
Kenney said it was ridiculous that an engineer moving from Bulgaria to Poland could work the next day, but not one moving from Ontario to Quebec.
One change could see licensing bodies be requested to give newcomer or prospective immigrant an answer within a year as to whether or not their professional credentials will be recognized in Canada—a decision that can now take years.
Another solution would mimic Australia, where a prospective immigrant would need to be green-lighted by the professional association before arrival.
But key to going from a passive to an active system is getting Canadian employers actively recruiting from the international labour market, said Kenney.
"I believe, quite frankly, that employers know better who is likely to succeed in their workplace than a passive and rigid government bureaucratic system does."
Kenney said his deputy minister has already started meeting with employers in an effort to sync immigration with employer needs.
Family Class Immigration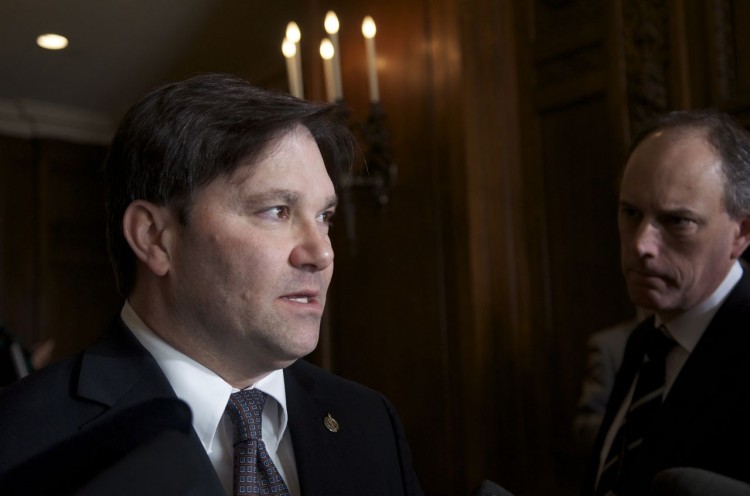 NDP immigration critic Don Davies took issue with the hints Kenney dropped about upcoming changes to the immigration system.
"There is an adage that for every complex problem, there is an answer that is simple, fast, cheap and wrong. And I am hearing a lot of that from the minister."
He said matching economic immigration needs is important, but family class immigration plays an important role in that—something he thought Kenney was overlooking. Davies used the example of a hypothetical 25-year-old Chinese engineer who can speak English and has a job waiting in Canada.
"Well, that person has a spouse. That person has parents. And when that person is deciding whether to come to Canada or not, particularly with China's single child policy, they're thinking maybe 20 years down the road when their father passes away and they're alone in China. Can they bring that person here?"
Davies said another large barrier to success is credential recognition. He thought the government could do much more to solve the problem and suggested the pilot projects the government has launched to address it are not nearly enough.
"There are far too many people that aren't being licensed."
He said letting the 450 or so professional associations sort out a solution among themselves is unrealistic, all the more so since some are focused on "protecting their turf."
He wants to see the government raise immigration levels, increase resources and take other measures to address the backlog.