If a person can survive real pain, then real beauty often shines through.
Singer Kechi is testament to this. The incredible young woman survived a devastating plane crash in which she was one of only two survivors. But far from her ordeal being over, she then endured years upon years of surgery to repair her damaged skin.
You can hear the pain in her voice when she sings, but her outlook on life is a beautiful one: "Your life can change in a second," Kechi said, speaking behind the scenes of America's Got Talent: The Champions, "and if you're lucky, it can change for the better."
The young singer refused to be defeated. When AGT judge Simon Cowell awarded Kechi the golden buzzer on the 12th series of the show, Kechi's heart soared: "It makes me feel like I can do anything," the singer rejoiced.
Kechi's unyieldingly positive outlook has brought her to this point: back to the AGT stage by popular demand, for her undeniable talent and inspirational story have touched millions.
"When you're faced with a difficult obstacle, the only way out is to take that first step," she said, wise beyond her years. "And I feel like that's what being a champion is … making that conscious decision to not stay in darkness."
"To have the chance to win this?" Kechi laughs: "That would be so incredible!"
As the singer stepped out onto the stage for her performance on the Champions final, a respectful silence descended over the crowd. Kechi wowed in a stunning, embellished silver-and-white dress, and delivered a pitch-perfect rendition of Sia's song "Opportunity."
Longtime viewers of the show will know that Simon is already in deep awe of Kechi, and he could barely hold back his admiring smile throughout the duration of her song.
Simon was the first to address the singer after the final notes of the song faded away: "Kechi, there's always one word that comes back to me to describe you, and that is 'inspiration.'"
"You are one of my favorite contestants," he continued, as Kechi blushed, humbly. "The Champions final would not have been complete without you."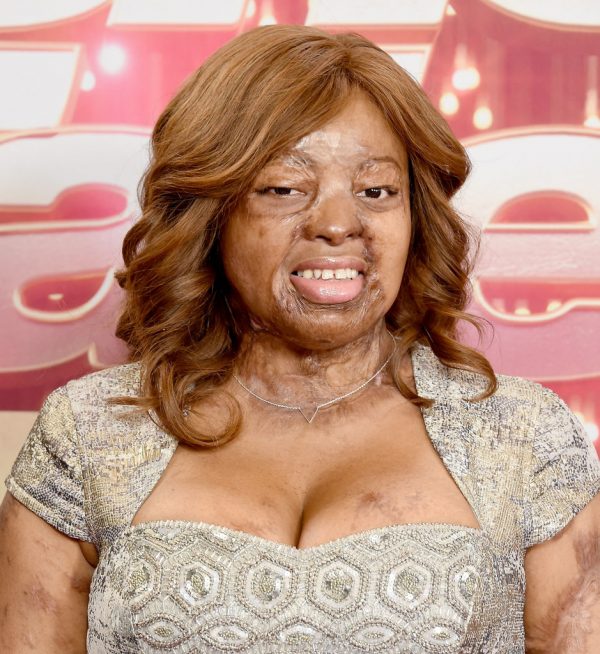 We'd be forgiven for thinking that Simon has already chosen his season favorite, as he ended his stream of praise by saying: "You are a total star. I love you."
Howie's praise brought an equally huge smile of gratitude to the beautiful singer's face. "You know what, you just make my heart burst," Howie offered. "And I love looking at your mom's face while you're on stage and watching her heart burst!"
"I think you do that to all of America," Howie admitted.
If the response of the audience is any indication, we think Howie's right. Kechi has truly touched the hearts of millions.
Judge Mel B, however, had a controversial perspective: "I do think you have become one of America's favorite acts," she began. "We've witnessed your voice mature into a beautiful sounding voice."
But then the judge's tone changed, ominously.
"You're probably not going to like me, but, this song for me … we lost you a little bit."
"Don't go there!" Simon interjected. He then addressed the audience: "I don't think you're booing loud enough!"
The auditorium filled with the sound of a disapproving crowd as Kechi stood, shocked into silence, on the stage.
However, stoic Kechi, no stranger to adversity, faced Mel B with grace and dignity and took the criticism on the chin. "I always appreciate honest feedback," the singer responded, "regardless of what it's like or how it sounds. So, thank you."
From real pain comes real beauty. We agree with Simon, Kechi: you are a total star. And we love you.
Did you see Kechi's amazing performance of "Opportunity" on AGT: The Champions? Be sure to watch the video, and share this inspirational article with all the AGT fans you know!