ALMATY, Kazakhstan—Denis Ten, an Olympic bronze medalist figure skater, was stabbed to death on Thursday in his native Kazakhstan.
Police in Almaty said Ten, 25, was knifed during a struggle with two men he had caught trying to steal the mirrors on his car. Police have opened a murder investigation.
The International Skating Union (ISU), the sport's global governing body, said it was "deeply saddened" by the death of Ten who won bronze at the 2014 Sochi Winter Olympics.
Ten finished 11th at the 2010 Vancouver Olympics and four years later in Sochi became the first skater from Kazakhstan to win an Olympic medal.
He was then dogged by injury, but competed this year at the Pyeongchang Olympics where he was cheered by local fans because of his Korean roots.
He finished 27th at those Games, after having only been able to train at low intensity in the run-up.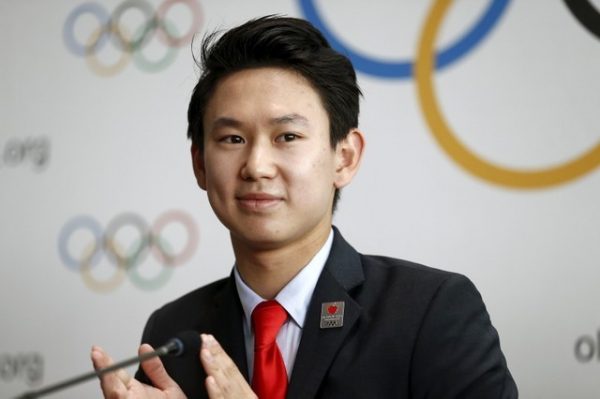 Kazakhstan's Sports and Culture Minister Arystanbek Mukhamediuly called Ten's death an irreplaceable loss for the country.


"This is terrible and unjust," he was quoted as saying by RIA news agency. "It is huge grief for his parents, tears for everyone who knew Denis. They all loved him so much and respected him."
Figure skaters around the world mourned his death.
Spain's Javier Fernandez, who won bronze in Pyeongchang but finished fourth in Sochi, published a picture of himself and Ten on Twitter and wrote "rest in peace."
"Unbelievable. He was so young and full of life," former Canadian pairs skater Meagan Duhamel tweeted.
By Mariya Gordeyeva