Rapper Kanye West revealed that his support of President Donald Trump is "God's practical joke on all liberals."
"This shows you that God is hilarious. … God has got a sense of humor. Liberals love art, right, and now, I am unquestionably, undoubtedly the greatest human artist of all time. It's just not even a question anymore at this point. It's just a fact, right?" West told Apple Music's Zane Lowe on Beats 1.
"So, for the greatest artist in human existence to put a red hat on was God's practical joke on all liberals like, 'Nooooo not Kanye,'" he claimed, saying that he is an example of someone saying things "culturally they're not supposed to say."
Putting a red "MAGA" hat on was  "practical joke on all liberals like, 'Nooooo not Kanye,'" he added. "But those liberals never, we are the same human beings, it's not man versus machine—man is the machine."
West has been seeing wearing the "Make America Great Again" hat in the past. He was seen last October with Trump in the Oval Office.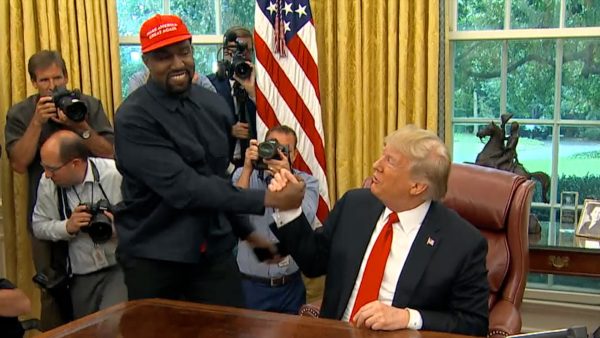 "There was something about when I put this hat on it made me feel like Superman," West told in the White House meeting. "You made a Superman—that's my favorite superhero—you made a Superman cape for me."
In December 2016, after West met Trump in the Trump Tower, then-businessman Trump said he and West were "friends for a long time."
"You know, he loves what we're doing for African-American jobs, for so many different things. Median income, as you see, at an all-time high. Poverty level at the best rate—meaning the lowest rate so far. And Kanye is a smart guy. And he sees that," said Trump in the October meeting, according to reports at the time.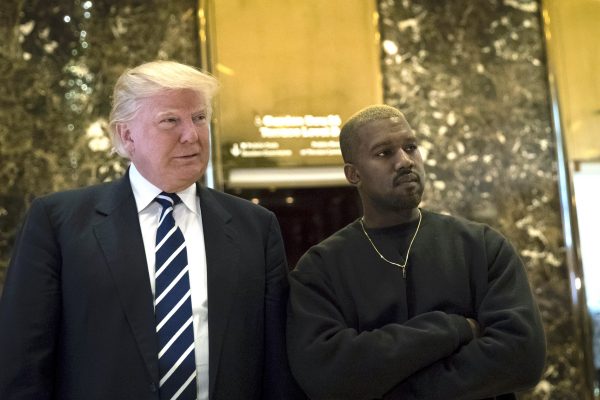 During the Apple interview, West claimed that fans who were disappointed by his support for Trump are being fed propaganda.
"We've been herded into an idea of blue or red; right, left," he said.
West is slated to release his next album this Friday.
He also mentioned a potential run for president in the future, saying that "there will be a time when I will be President of the United States" and will remember "any founder that didn't have the capacity to understand culturally what we're doing." He did not elaborate.