A federal judge says she is inclined to grant former President Donald Trump's request to appoint a neutral third party to review documents and other materials seized by the FBI earlier this month in a raid on Trump's Florida home, citing "exceptional circumstances."
U.S. District Judge Aileen M. Cannon for the Southern District of Florida, a Trump appointee, said in a filing on Aug. 27 that she decided to give Trump a chance to make his case after reviewing Trump's submissions and the "exceptional circumstances presented." A so-called special master—usually a retired lawyer or judge—independently examines the records and filters out privileged information before the government can review them.
"Pursuant to Rule 53(b) (1) of the Federal Rules of Civil Procedure and the Court's inherent authority, and without prejudice to the parties' objections, the Court hereby provides notice of its preliminary intent to appoint a special master in this case," Cannon wrote.
The FBI agents during the raid took more than two dozen boxes and 11 sets of documents with various levels of classified markings, according to a property receipt unsealed on Aug. 12. Most items have generic descriptions, such as "Box labeled A-1" and "Miscellaneous Secret Document."
Cannon's two-page order came a day after Trump's lawyers filed another motion renewing the plea for outside supervision of the Mar-a-Lago trove, after an affidavit justifying the FBI raid was made public in a heavily redacted form.
"The Redacted Affidavit underscores why this Motion should be granted, as it provides almost no information that would allow Movant to understand why the raid took place, or what was taken from his home," Trump's lawyers said in a filing to Cannon. "The few lines that are unredacted raise more questions than answers."
Trump noted the judge's move in a post on his social media platform Truth Social, saying that the FBI raid was politically motivated.
"Federal Judge in Florida just took over the Presidential Records Act case, including the unprecedented, unnecessary, and unannounced FBI/DOJ Raid (Break-In!) of my home, Mar-a-Lago," he wrote. "This assault was done for political purposes just prior to the Midterm Elections (and 2024, of course!). It is a disgrace to our now Third World Nation!"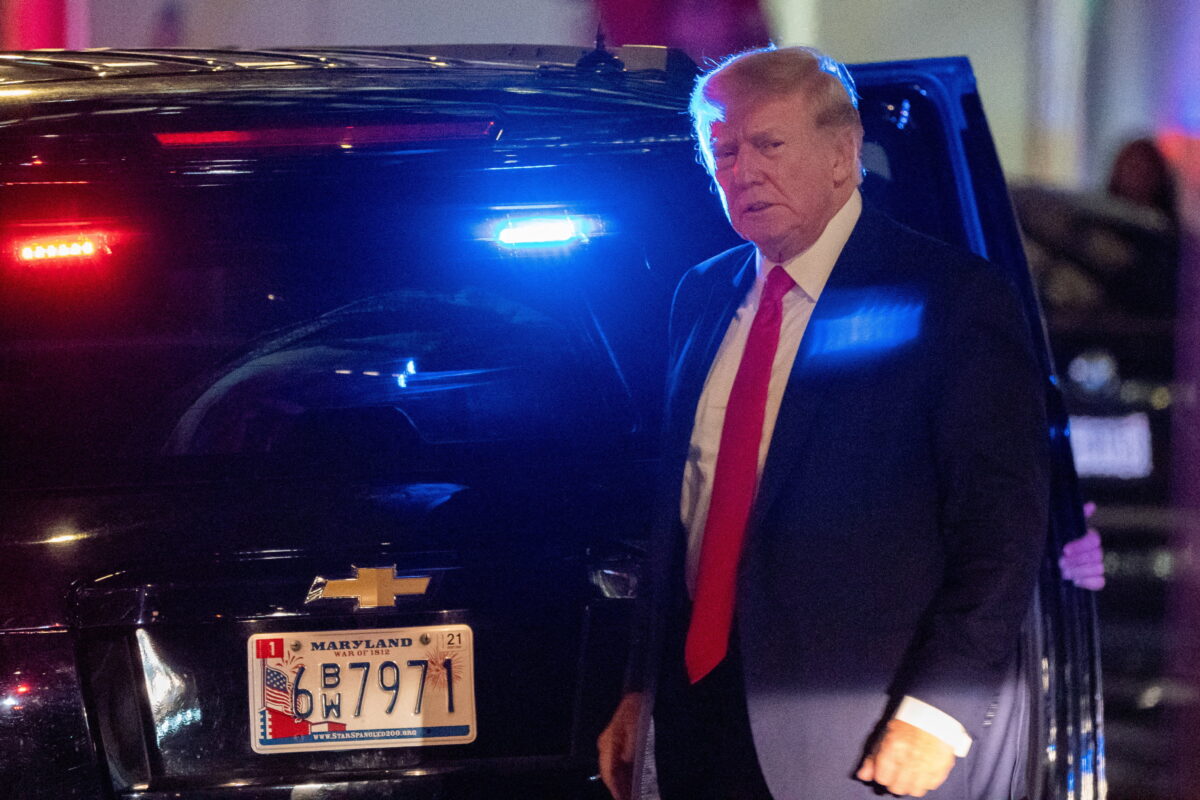 The Justice Department (DOJ) has until Aug. 30 to file a response to Trump's request, ahead of a hearing set for Sept. 1 at 1 p.m. in West Palm Beach in Florida.
Cannon also directed the DOJ to provide a "more detailed" list of properties confiscated from Mar-a-Lago on Aug. 8 and the status of the government's review of the items. That includes the use of a "filter team" to separate privileged materials and "any dissemination of materials beyond the privilege review team."
Cannon also has asked the former president and the DOJ to describe their vision for the roles of a special master.
DOJ officials didn't respond by press time to a request by The Epoch Times for comment.