Joshua Broussard's Death Avoidable?
Community reacts after Spring High School stabbing
September 5, 2013 1:44 pm Last Updated: September 5, 2013 1:48 pm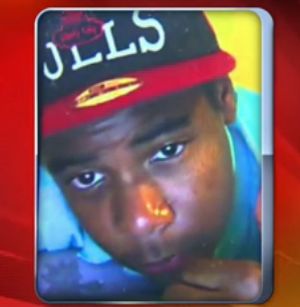 Joshua Broussard, 17, was stabbed to death by Luis Alonzo Alfaro, also 17, at Spring High School in Harris County, Texas, Wednesday. A day later, some students and parents say a previous problem with violence at the school should have been addressed to avoid the fatal conflict, while those who support the school district's handling of events say it is difficult to prevent tragedy. 
Rumors that the conflict was gang-related have been refuted by Broussard's father and the pastor of another boy injured in the conflict, Deaveon Brazil, 16. Harris County Sheriff Adrian Garcia could not confirm or deny it was gang-related Wednesday. The sheriff's office stated that deputies had not been previously called to the school to address gang activity.
Students at the school have suggested, nonetheless, that the conflict was sparked days before and Wednesday's act was one of retaliation. Broussard's brother said he knew violence awaited him Wednesday.
The brother, whose identity was protected due to his mother's fear he may become the target of retaliation, told KHOU, "I've cried so much and I can't do anything without him." 
He said Broussard had read threats issued through social media: "They said we're killing people. So he read on Twitter and said, 'Oh man, I don't want to go to school today. I'm scared.'"
Alfaro told a court Wednesday that he stabbed Broussard after the two bumped shoulders and fight broke out, according to KHOU.
Multiple students and parents have said violence has been a problem at the school.
Parent Tara Campbell told ABC Local: "Last year there were gang fights consistently. … This is ridiculous. This is an ongoing situation."
A Texas-based newspaper, the Alief Post, published an article quoting a parent whose daughter alleges rapes and gang violence occurred at the school with little reaction from school officials or police. The article gained traction on social media Thursday.
The article quotes:
Drug dealers and gang members walk in the halls year after year without being searched. We were told by staff that a small conflict broke out. We couldn't go to the bathroom or go home if our parents got there. I saw the blood, I heard the screams, I was threatened by the stabber … when I looked out to see what was going on. Students tried to break up the fight because no cops or staff tried to intervene, they just watched everything play out. They could have prevented this from happening and didn't even bother. This is from my daughter who is a senior, and won't be going back. Her name is Sadie G.
Israel Navarro, a former student, wrote a response to the article: "Basically, Spring High School isn't a bad school. The only people to blame are the students involved in committing the acts." He denied that gangs were active at the school.
Katie Skidmore said Navarro's claim that gangs weren't active in the school is false: "I was in the halls of your school last year an noticed several gangs representing themselves. When I brought it up, I was shut down so fast my head spun."
Navarro then admitted: "these 'gangs' (which were really just stupid suburban kids trying to look cool) were never a problem. If anything, the students who liked starting fights over dumb shit were a big problem."
Spring ISD Superintendent Ralph Draper told ABC Local he has been working hard to ensure the safety of students.
"Every parent sends their child to school believing school should be one of those safe haven places," Draper said. "This is what we spend our nights and days working toward and what I lose sleep over. In my nearly 30-year career, this is the one thing you pray never to experience."
Linda Edwards, a resident of Houston, Texas, wrote on the school's Facebook page: "I think Dr. Draper and the school handled this crisis well. … Those agitating to start something perhaps never ran a school, … [much] less a district."