Filmmaker Jon Ossoff, who lost a 2017 bid for a congressional seat, emerged from a contested Democratic primary for a U.S. Senate seat in Georgia and will face incumbent Sen. David Purdue (R-Ga.).
Ossoff, 33, received about 50.7 percent of the votes, according to votes tallied as of Wednesday night. If no candidate received more than 50 percent of the vote, a runoff would be triggered.
Ossoff maintained a steady lead in public polling and fundraising despite some significant competition from former Columbus Mayor Teresa Tomlinson and 2018 candidate for lieutenant governor Sarah Riggs Amico.
The victory sets Ossoff up for a showdown with Purdue, 70, in what's seen as a crucial race as Republicans try to maintain control of the Senate.
In his livestreamed victory speech Wednesday night, Ossoff took immediate aim at his opponent's response to the COVID-19 pandemic, claiming Perdue was "too busy adjusting his stock portfolio to warn us of the gravest public health emergency in a century."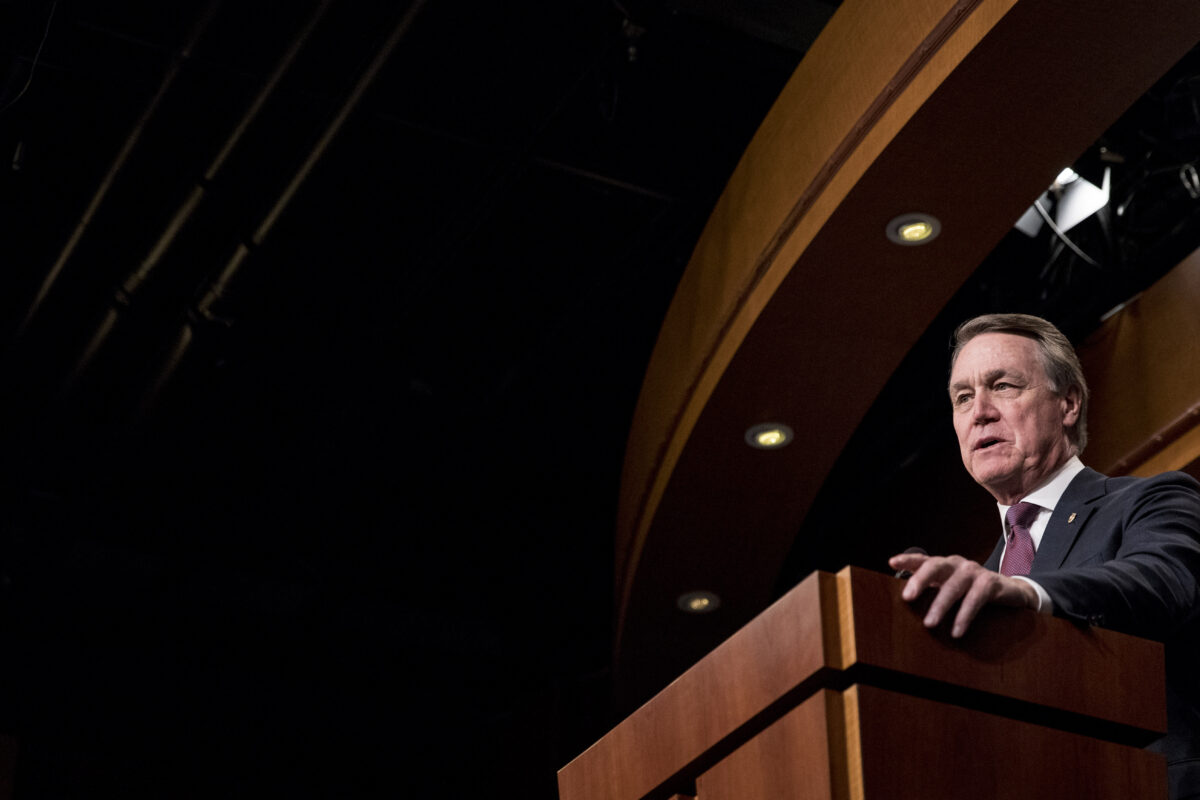 Purdue was one of a number of senators whose filings showed stock sales in the early days of the pandemic. A Perdue spokeswoman has previously said the senator "goes above and beyond to fully comply with the law."
Ossoff told supporters that Republican President Donald Trump and the president's allies in Congress "are leading this country down a dark path and we can go down this path no longer. We can no longer go down a path of authoritarianism, of racism, of corruption."
"We are better than this and Georgia is better than this," he added.
The election on Tuesday was plagued by problems that, combined with a massive influx of mail-in paper ballots because of the coronavirus, delayed final results.
A lack of poll workers, trouble with new voting equipment, coronavirus restrictions, and high turnout contributed to long lines, with 20 of Georgia's 159 counties having to extend voting hours for at least one precinct.
Secretary of State Brad Raffensperger sent absentee ballot applications to 6.9 million active registered voters in Georgia. More than 1 million returned the applications and received ballots as of Monday, Raffensperger spokesman Walter Jones said Wednesday. That's a huge increase in the number of paper ballots that counties have traditionally had to process in past elections.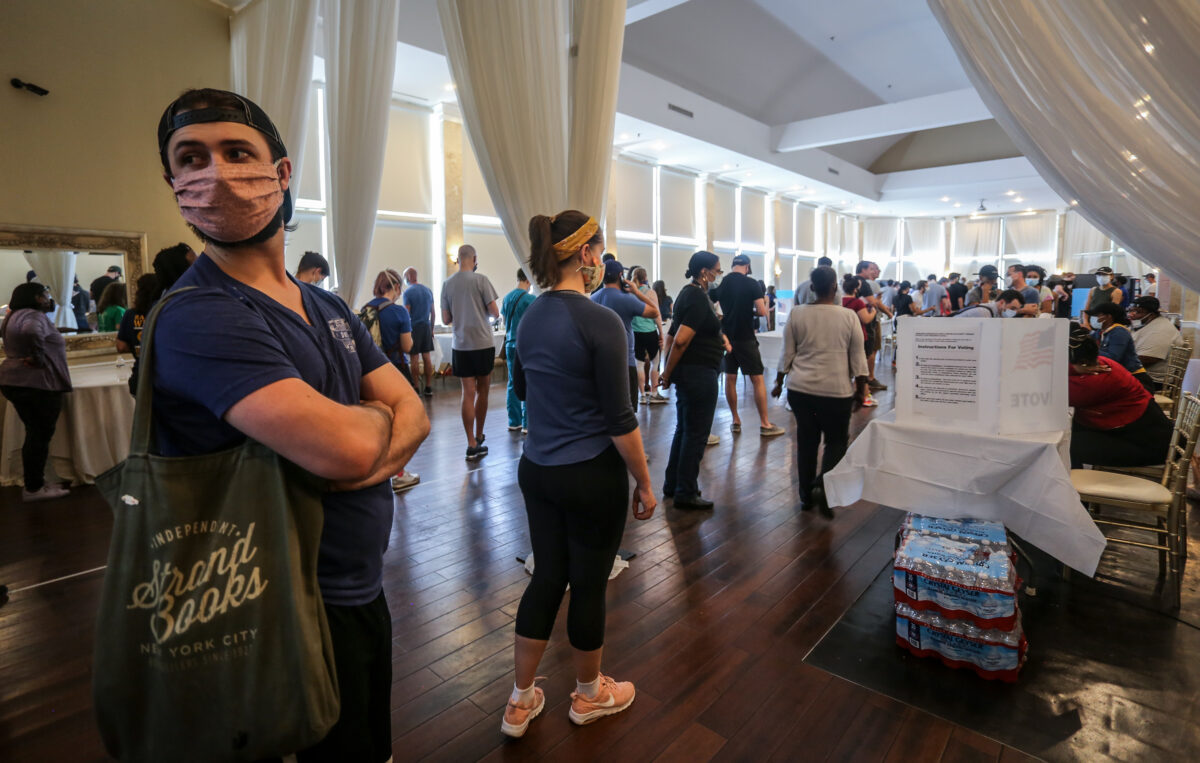 Ossoff announced his bid for the Senate seat last year, touting his family history, including having a mother who emigrated from another country and parents who were the first in their families to graduate from college.
He acknowledged his loss in the race for the 6th Congressional District but said the last Democrat who ran lost by 23 points while he only lost by about 10,000 votes.
Purdue's campaign manager, Ben Fry, reacted to Ossoff's win late Wednesday by posting a picture of Ossoff with the caption: "Privileged liberal."
"Georgia Democrats nominated a part-time filmmaker and liberal elite with zero real world accomplishments as their party's standard bearer. Despite his privileged lifestyle funded with daddy's money, Jon Ossoff's only notable achievement is spending millions of dollars on his failed Congressional bid," Fry said in a statement.
"Now more than ever, Georgians need outsider David Perdue and his experienced leadership in the U.S. Senate. While Jon Ossoff is a favorite of liberal elites and Hollywood celebrities, he will be nothing but a rubber stamp for Nancy Pelosi and Chuck Schumer and their radical agenda."
The National Republican Senatorial Committee has also referred to Ossoff's lost congressional bid and said he lacks accomplishments.
Democratic Party of Georgia Chairwoman Nikema Williams in a statement described Ossoff as "a fighter against Washington corruption and a champion for hardworking Georgia families," whose "uncovering corruption and investigating war crimes demonstrates his commitment to fighting for justice."
Ossoff was an aide to Rep. Hank Johnson (D-Ga.) for five years through 2012 before producing movies, including one about about the Ebola outbreak in Africa.
Ossoff's policy proposals include universal background checks, lowering the cost of prescription drugs, implementing universal healthcare, and expanding access to abortion.
Purdue, in his first-term, won in 2014 with about 53 percent of the vote. Democrat candidate Michelle Nunn garnered about 45 percent.
He faced no primary challengers.
The Cook Political Report rates the seat as Lean Republican while Inside Elections and Larry Sabato's Crustal Ball both say it's Likely Republican.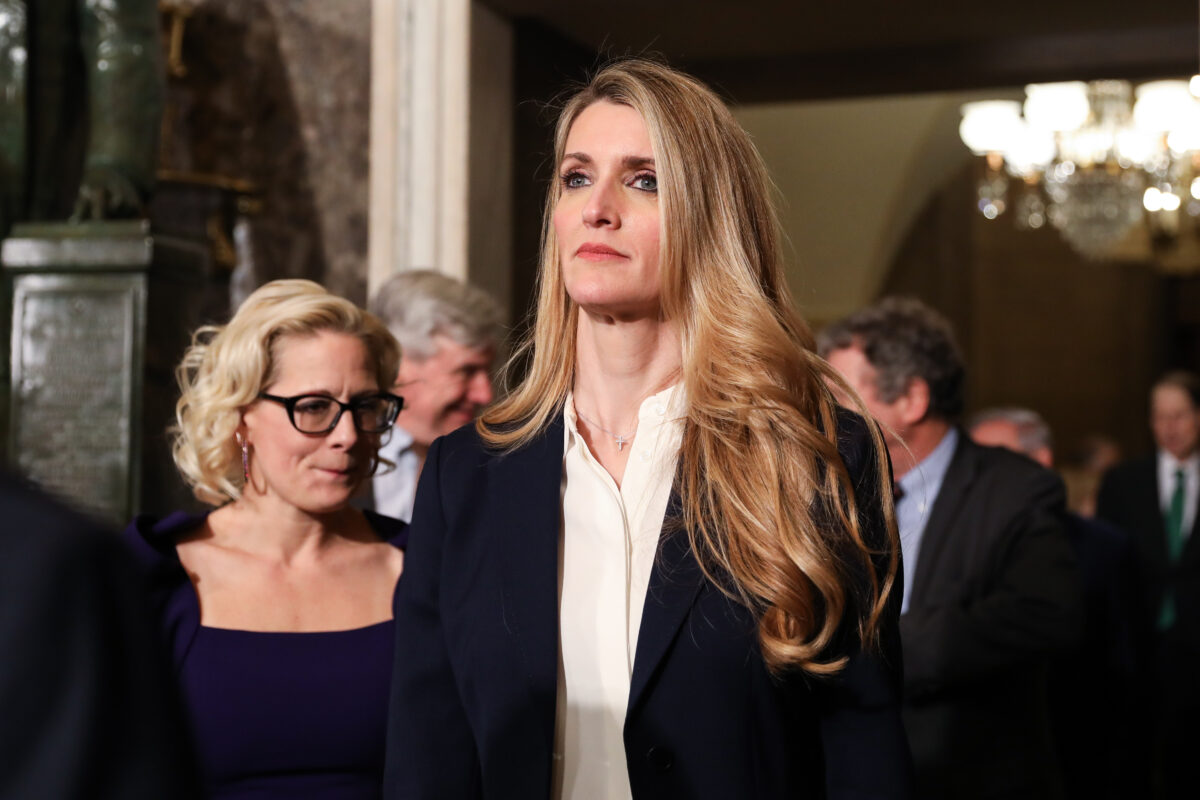 The other U.S. Senate seat in Georgia is also in play this year after the retirement of Sen. Johnny Isakson (R-Ga.). Republican Gov. Brian Kemp appointed businesswomen Kelly Loeffler to the seat.
She's facing a tough primary challenge from Rep. Doug Collins (R-Ga.). Democrats running for the seat include Matt Lieberman, son of former U.S. Sen Joe Lieberman (I-Conn.), and Pastor Raphael Warnock.
The Associated Press contributed to this report.