The U.S. director of national intelligence said on Dec. 6 that the FBI should provide more transparency to the public about investigations of claims of voter fraud in the 2020 presidential election.
John Ratcliffe, during a Fox News interview, was asked by Maria Bartiromo whether he believes the FBI will bring anybody in for questioning. "Does anybody believe the FBI is actually going to bring these people in to question them to find out what they were doing with the suitcases of ballots?"
"I have great confidence in our law enforcement authorities," Ratcliffe said, noting that he isn't responsible for FBI investigations. "I really do, but I think they, to the extent that they are doing the things that they are supposed to be doing, they ought to provide more visibility to the American people about that because there's so many questions and folks like you, Maria, that don't see that that's happening. They deserve an explanation to know that those types of investigations are taking place."
The "suitcases" question refers to a video sourced on election night at the State Farm Arena in Atlanta that shows election workers pulling out what appear to be containers of ballots after poll observers and poll workers were allegedly sent home for the night.
State election officials have offered conflicting statements about the containers being pulled from under a table on the night of Nov. 3. Gov. Brian Kemp last week called the video "concerning" and said Secretary of State Brad Raffensberger should offer an explanation "on exactly what was going on."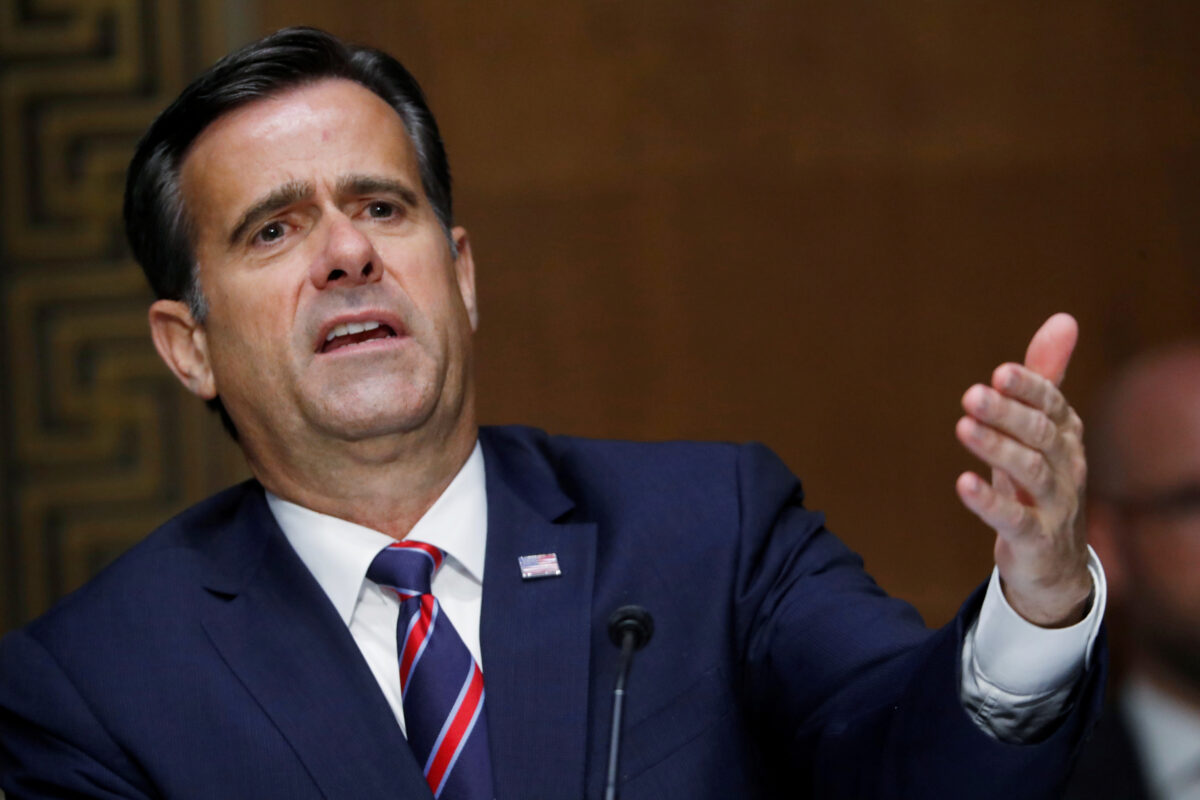 Georgia election officials have since said the suitcase-looking container video doesn't show anything nefarious.
"What the video shows is that they have pulled out plastic bins from underneath the desks," Fulton Elections Director Rick Barron said last week. "It was normal processing that occurred there, as Gabe Sterling from the state explained."
There have been conflicting explanations as to why poll observers were told that vote-counting was done for the night before counting resumed in the early morning hours. At around 11 p.m. on Nov. 3, Fulton County official Regina Waller told news outlets that counting was done for the night. Later, Barron confirmed to the Atlanta Journal-Constitution that he sent poll workers and vote counters home at 10:30 p.m., saying that GOP observers believed the process was completed.
He confirmed that five county workers stayed behind and said there was no fraudulent activity going on.
Georgia GOP Chairman David Shafer wrote on Dec. 3 that poll observers were told to leave: "Although originally claiming that state monitors were present, @GaSecofState now acknowledges that this was untrue, as the video shows. Our position is unchanged. Ballots were counted unlawfully and in secret."
It's unclear why the containers were wheeled from under the table at that time, who put them there, and why they were under the table for possibly hours, as Trump's team has alleged.