Former Democratic presidential nominee John Kerry endorsed former Vice President Joe Biden in the 2020 race on Thursday.
"I believe Joe Biden is the President our country desperately needs right now, not because I've known Joe so long, but because I know Joe so well," Kerry said in a statement transmitted through the Biden campaign.
"Through it all, I've seen Joe tested in public service and tested in life itself. I know his character. I know the measure of a person who never stopped fighting for millions of Americans even as his beloved son was losing a heartbreaking battle with cancer. Joe's strength and his moral center are inspiring. But so are his skills as a leader," Kerry said.
"I don't endorse lightly. Joe and I both got into public service to make our country fairer for people and make the world safer. I've watched Joe do exactly that as a senator, statesman, and vice president."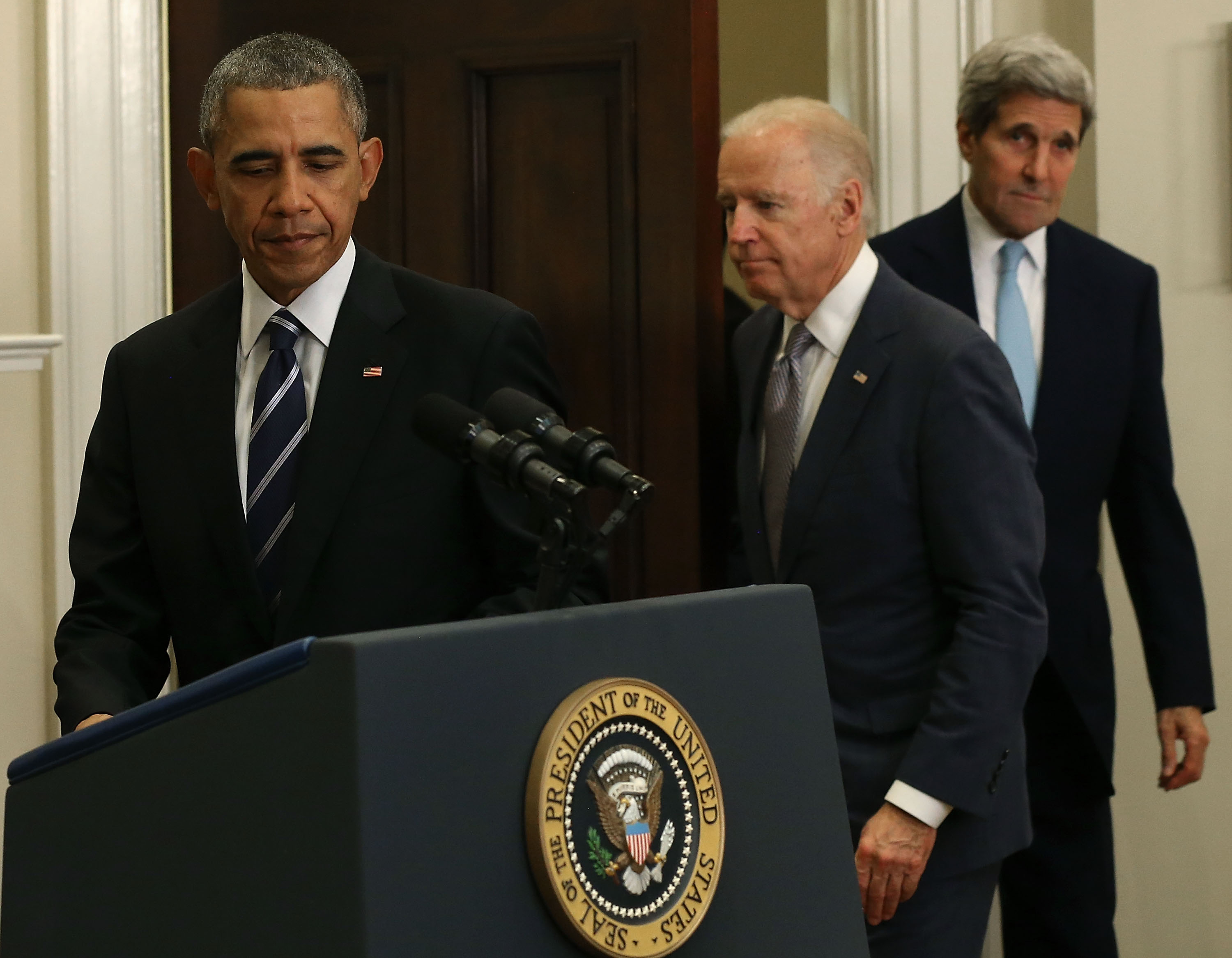 "Joe will defeat Donald Trump next November. He's the candidate with the wisdom and standing to fix what Trump has broken, to restore our place in the world, and improve the lives of working people here at home," he added.
Kerry was the 2004 Democratic presidential nominee, a longtime Senator, and secretary of state during part of the Obama administration.
It's one of the highest-profile endorsements for anyone in the race and could help Biden, 77, allay concerns that President Barack Obama hasn't endorsed him as of yet.
Kerry will join Biden in Iowa as he campaigns on Friday and they will travel together to New Hampshire over the weekend, Biden's campaign said. Kerry said in a statement on Twitter that he was "proud to head back to Iowa tomorrow to campaign with my friend Joe."
Proud to head back to Iowa tomorrow to campaign with my friend Joe. I'm not endorsing Joe because I've known him for so long, but because I know him so well: he'll be ready on day one to put back together the country and the world that Donald Trump has broken apart.

— John Kerry (@JohnKerry) December 5, 2019
Biden has been trying to bolster his support in Iowa, which will hold the first caucus vote in the nation on Feb. 3, 2020. Polls show South Bend Pete Buttigieg with a strong lead there. Biden and Sens. Elizabeth Warren (D-Mass.) and Bernie Sanders (I-Vt.) are clustered on a second tier.
Kerry's endorsement puts to rest speculation that he could enter the race at one point. He said last year that he would mull trying again for the presidency and had not ruled it out since then.
While several candidates have dropped out in recent weeks—most notably Sen. Kamala Harris (D-Calif.)—several others have joined, including former New York City Mayor Michael Bloomberg.
Other well-known Democrats have repeatedly declined to say they won't run, including former first lady Hillary Clinton.