Former Vice President Joe Biden said it doesn't make sense to him why Republicans and President Donald Trump want his son Hunter Biden to testify in public impeachment hearings.
"Every single, solitary, serious investigator … looked at this and said there's absolutely zero basis to the accusation that I acted inappropriately or that my son did," Biden, a Democratic presidential candidate, told an audience during a town hall in Iowa on Nov. 11. "This is all about Trump trying to create a diversion. … There's not a scintilla of evidence pointing out that anything is wrong."
In 2018, Biden bragged that while in office in 2016, he threatened to withhold $1 billion in aid from Ukraine unless then-President Petro Poroshenko ousted Viktor Shokin, a prosecutor who was probing Hunter Biden's employer Burisma for corruption.
"I said, I'm telling you, you're not getting the billion dollars. I said, you're not getting the billion. I'm going to be leaving here in–I think it was about six hours. I looked at them and said: 'I'm leaving in six hours. If the prosecutor is not fired, you're not getting the money.' Well, son of a [expletive]. He got fired," Biden said.
At the town hall on Nov. 11, the 76-year-old insisted there was no basis for Republicans to try to get his son on the stand during the public impeachment hearings.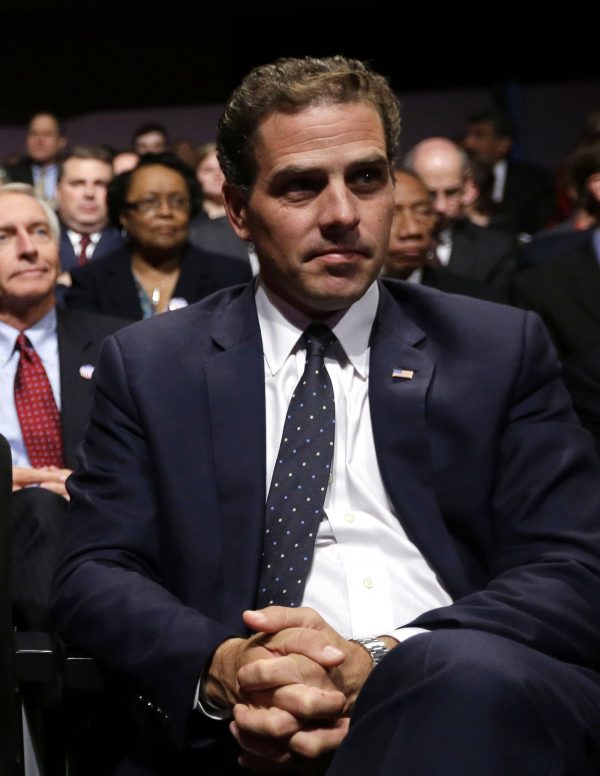 "There is zero rationale for that to happen," Biden said. "Nobody has suggested that anything was done that was inappropriate. This is all a diversion. This is classic Trump, classic Trump. Focus on the problems. We have a president who is one of the most corrupt people to serve in that office."
"I released 21 years of my tax returns in detail. Mr. President, you're worried about corruption? Release some of yours!" Biden added.
Devin Nunes (R-Calif.), who is the ranking Republican on the House Intelligence Committee, included Hunter Biden on his list of requested witnesses, as well as Hunter Biden's business partner Devon Archer, in a letter to committee Chairman Adam Schiff (D-Calif.).
Alexandra Chalupa, a Democratic National Committee contractor who met with Ukrainian officials to try to obtain dirt on Trump, and Fusion GPS researcher Nellie Ohr, who helped create the infamous dossier containing the Russia–Trump allegations, were also among those on the witness list.
Schiff hasn't responded to the bulk of witness requests, but did send a response letter, saying the whistleblower who filed the complaint against Trump that triggered the impeachment inquiry wouldn't be testifying, a reversal of Schiff's early statement on the issue.
"The impeachment inquiry, moreover, has gathered an ever-growing body of evidence—from witnesses and documents, including the President's own words in his July 25 call record—that not only confirms, but far exceeds, the initial information in the whistleblower's complaint," Schiff wrote. "The whistleblower's testimony is therefore redundant and unnecessary."