A rapper has published audio of his conversation with convicted killer Jodi Arias, in which she reveals new details about her life in prison.
Arias became one of the most notable criminals in recent history during her trial, which ended with her being convicted of killing ex-boyfriend Travis Alexander.
She was later sentenced to life in prison without possibility of parole, escaping a death sentence.
The conversation, obtained by Radar Online, was between Arias, now 35, and rapper Kareen "Lefty" Williams.
Williams produced a video about Arias to raise awareness of PTSD and domestic violence.
Arias starts by telling Williams about the food in jail, saying they had some "really good" chicken fajitas on the night of the call. 
"On the weekends they give us a hot dinner, on the week days it's like sandwiches. Nothing is very good," she added.
She also dismissed Williams' claim that the pair are the most hated people in the country, saying: "I've had so much love coming in my direction I can't even respond to it now."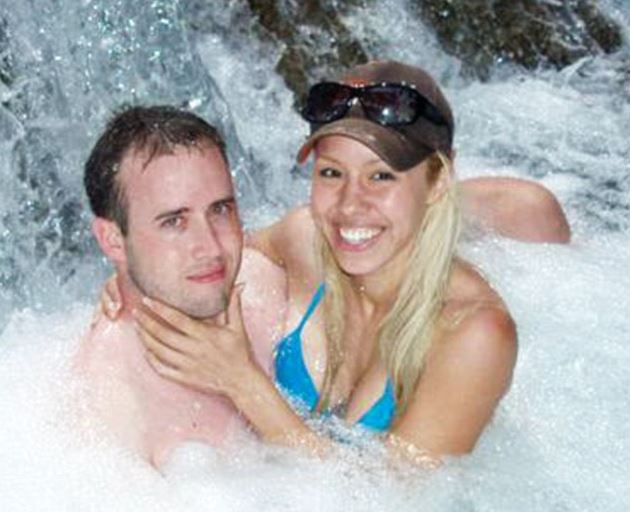 She also revealed that she has access to a number of television channels, including CBS, PBS, FOX, and CNN.
Arias, who says she practices the Mormon faith but was excommunicated by the church after her conviction, says she is also able to watch a Brigham Young University channel.
Arias also said that she's looking forward to a change in her visitation in February. For the first time, she'll be allowed to have "contact visits," as opposed to having her visitors separated by a glass wall.
Arias was moved to Perryville Women's Prison in Goodyear after her conviction. She lives there in a 12-foot-by-7-foot concrete cell with a bed, mattress, sink, and toilet, reported KTAR last year.

The cell has two thin window slits and an electrical and cable outlet. While she was initially allowed very little entertainment and only one hour a day outside the cell, things seem to have improved for her.
However, "she will never experience the luxury of air conditioning. Her cell is only outfitted with a swamp cooler — and we all know how well those work during the monsoon season," KTAR said.

Still, the broadcaster added, "even with all these restrictions, rules and limitations, it is the opinion of many that the Arizona Department of Corrections is a more comfortable detention facility than any of the Maricopa County Jails run by Sheriff Joe Arpaio."
At the end of the new conversation, Arias told Williams he should be flattered by the attention he's getting regarding the video, even if it's negative.
"It doesn't matter how bad it is," Arias said. "You should be flattered that somebody took the time …These people have no life or they're really in love with you."