A woman who ran away from her London home to join the ISIS terror group and recently asked to be allowed back into the United Kingdom has been stripped of her citizenship.
Shamima Begum ran away from home in 2015 at the age of 15. She gave birth to a baby boy in a refugee camp in Syria, where a number of women are living after American and other forces decimated the Islamist terror group's presence in the region.
Begum claimed in a recent interview that people should sympathize with her plight and said her family should work on getting authorities to let her back into the United Kingdom. Describing herself as "just a housewife," she said she would not pose a security threat. She also said she was okay with beheadings and that she didn't regret joining the radical Islamic group and marrying an ISIS terrorist.
"From what I heard, Islamically that is all allowed so I was OK with it," she said.
But security experts warned against letting the terrorist into Britain and the Home Office told her family on Feb. 19, that Home Secretary Sajid Javid filed an order "removing her British citizenship."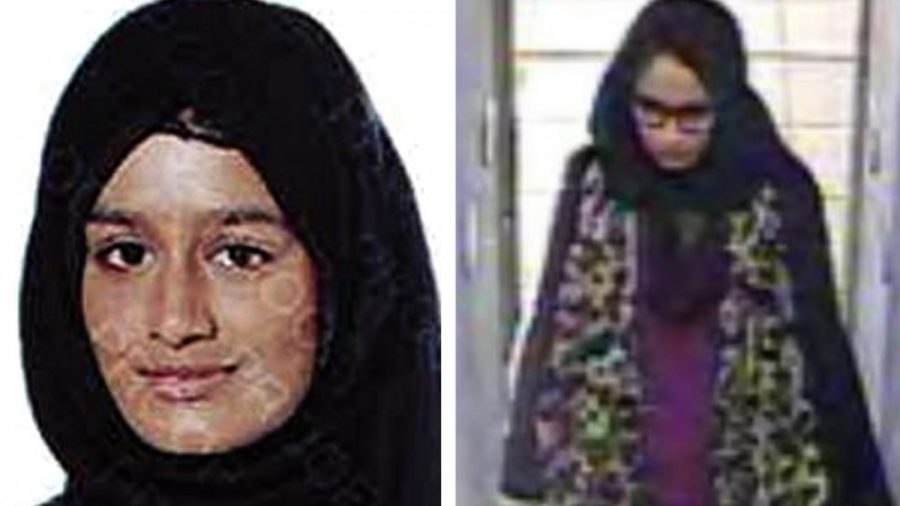 The document, obtained by ITV News, was addressed to the girl's mother and said the decision to revoke the citizenship was made "in light of the circumstances of your daughter."
"I would be very grateful if you could ensure the home secretary's decision is brought to her attention, along with her right to appeal," it added.
The family's lawyer, Tasnime Akunjee, said in a statement that Begum's family "are very disappointed with the Home Office's intention to have an order made depriving Shamima of her citizenship."
He said that he is looking into different legal options.
— Mohammed T Akunjee (@MohammedAkunjee) February 19, 2019
Experts React
A number of experts warned against letting Begum and others who joined ISIS back into Britain.
Alex Younger, the head of British intelligence service MI6, told Sky News that they were "potentially very dangerous," because having been in "that sort of position" people like her were likely to have acquired certain "skills or connections."
Javid said before the order was made public that he wouldn't hesitate to block the return of Begum—or other ISIS supporters—adding that those who do manage to make their way back to Britain should be prepared to be "investigated and potentially prosecuted."
"We must remember that those who left Britain to join Daesh were full of hate for our country," he said, according to Sky News. "My message is clear—if you have supported terrorist organizations abroad I will not hesitate to prevent your return."
Similar revelations have been made in recent years. In 2017, the legal authority was used to strip 104 people of their British citizenship.
The government said stripping citizenship is "particularly important in helping prevent the return to the UK of dual-national British citizens involved in terrorism-related activity in Syria or Iraq."
The power has also been extended to lower-level extremists and criminals, including Rochdale grooming-gang members.
"Have you made a mistake?" asks Sky News' @sparkomat.

IS bride Shamima Begum says she doesn't regret leaving the UK to join Islamic State in Syria.

Watch the full interview here: https://t.co/JlQZG73ZiQ pic.twitter.com/gXXUmauFcM

— Sky News (@SkyNews) February 17, 2019
Authorities have drawn a distinction between people who have actually fought under the banner of ISIS and those who joined the terror group as supporters.
British Security Minister Ben Wallace was reported by the BBC as saying that in the case of jihadi brides—understood to fall into the latter category—the British government might consider helping them to come home.
He noted, however, that they would face the possibility of prosecution and a jail sentence for supporting a terrorist group.
Epoch Times reporter Tom Ozimek contributed to this report.