The Rev. Jesse Jackson is backing Sen. Bernie Sanders (I-Vt.) for the Democratic presidential nomination, as Sanders is looking to make a comeback when voters in six more states go to the polls on March 10.
"With the exception of Native Americans, African Americans are the people who are most behind, socially and economically, in the United States, and our needs are not moderate. A people far behind cannot catch up choosing the most moderate path," Jackson said on March 8 in a statement to news outlets.
"The most progressive social and economic path gives us the best chance to catch up, and Sen. Bernie Sanders represents the most progressive path. That's why I choose to endorse him today."
Jackson, a longtime civil rights activist and former presidential candidate, appeared alongside Sanders at an event in Grand Rapids, Michigan, on March 8. While mayor of Burlington, Vermont, Sanders backed Jackson's presidential campaign in 1988, in which Sanders's current rival, former Vice President Joe Biden, was an early Democratic candidate.
"I think with Rev. Jackson, I think we got a real boost in our campaign," Sanders told CNN on March 8.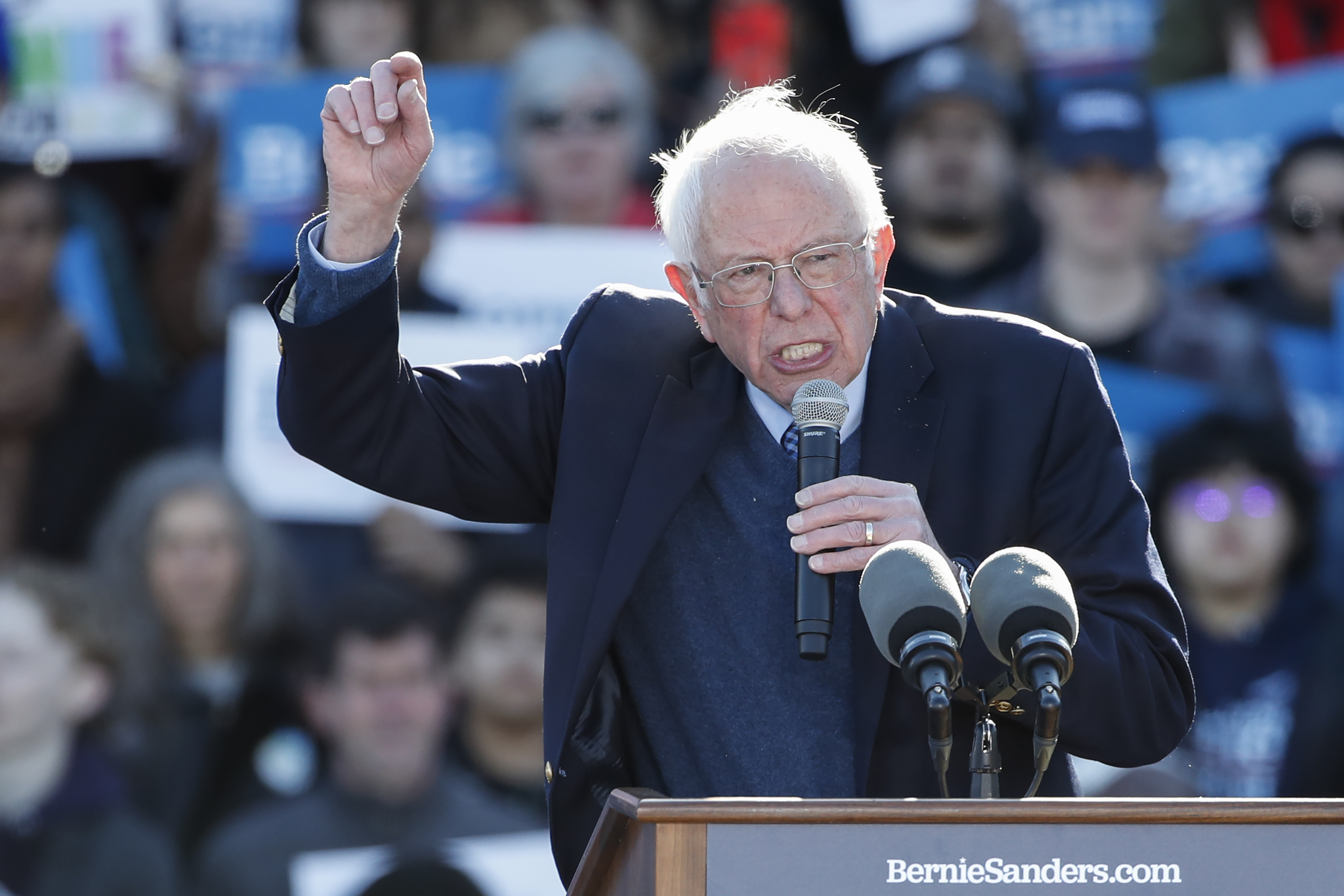 Jackson told news outlets that Biden's campaign hasn't reached out to him for an endorsement.
"The Biden campaign has not reached out to me or asked for my support," he added. "The Sanders campaign has, and they responded to the issues I raised."
His endorsement comes as the race for the Democratic nomination has narrowed essentially to just two front-runners, Biden and Sanders. Last week, during the Super Tuesday primaries, Biden surged in the delegate race and overtook Sanders with victories in several key states, including Texas, while Sanders won California, which has the most delegates of any state.
Sanders is now focusing and campaigning in Michigan, which has about 100 delegates and will vote on March 10. Since Super Tuesday, Sanders has been escalating his claims that the Democratic establishment is working against him and his supporters by supporting Biden, who has tried to cast himself as a moderate in the face of Sanders's progressivism.
On March 8, Sen. Kamala Harris (D-Calif.) also threw her support behind Biden, after dropping out of the race several months ago.
"So I just wanted you guys to know, I have decided that I am with great enthusiasm going to endorse Joe Biden for the president of the United States," she said in a video.