Jenny Craig frozen chicken wraps are being recalled due to concerns of contamination by listeria and salmonella.
Officials said that about 174,207 pounds of chicken wrap products that contain vegetables that may be contaminated with salmonella and Listeria monocytogenes are subject to the recall, according to the U.S. Department of Agriculture's Food Safety and Inspection Service (FSIS).
Consumers are urged to check if they have any of the recalled products and get rid of them.
"FSIS is concerned that some product may be frozen and in consumers' freezers. Consumers who have purchased these products are urged not to consume them. These products should be thrown away or returned to the place of purchase," officials stated in a release.
USDA officials have classified the recall as Class 1, meaning the health risk is high.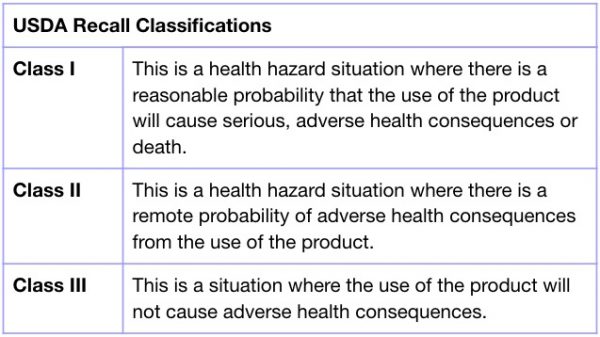 SK Food Group, located in both  Groveport, Ohio and Reno, Nevada, is the supplier of the recalled product. The recalled items were shipped directly to consumers through catalog sales in California, Colorado, Florida, Hawaii, Idaho, Illinois, Maryland, Michigan, North Carolina, Oregon, Pennsylvania, and Texas.
The frozen, fully cooked chicken wrap items under recall were produced on various dates from Oct. 15, 2017, to Oct. 15, 2018, according to the U.S. Department of Agriculture.
The recalled products bear establishment number "EST. 45367" or "EST. 20552" stamped on the product centerfold.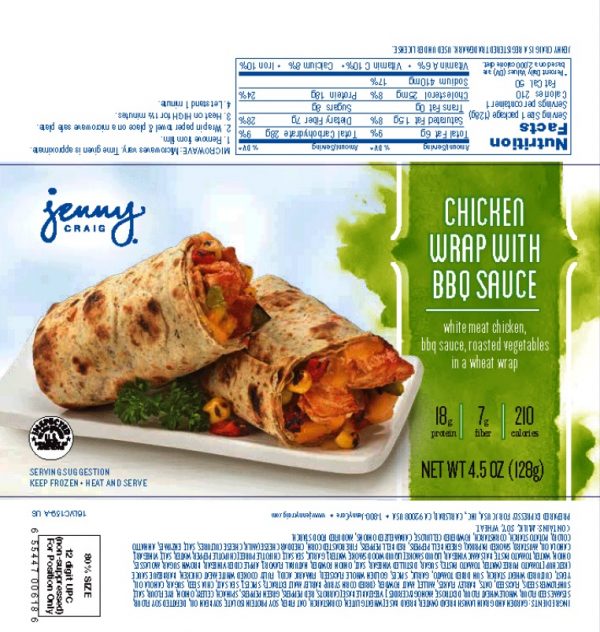 Officials said there have been no confirmed reports of adverse reactions because of people eating the recalled Jenny Craig products. They advised anyone experiencing symptoms of illness or injury to consult a doctor.
USDA sources said the problem was discovered Oct. 14, 2018, when SK Food Group was notified that the vegetables used to make its chicken wrap products were being recalled by the vegetable supplier following concerns about listeria and salmonella.
Listeria can cause serious and sometimes fatal infections in young children, elderly people, and others with weakened immune systems. Pregnant women with the infection can suffer miscarriages and stillbirths.
In healthy people, listeria may cause short-term symptoms such as abdominal pain, diarrhea, high fever, nausea, severe headache, and stiffness.
Food contaminated with salmonella can cause salmonellosis, a common bacterial food-borne illness.
The most common symptoms of salmonellosis are diarrhea, abdominal cramps, and fever within 12 to 72 hours after eating the contaminated product. The illness usually lasts four to seven days.
Most people recover from salmonellosis without treatment.
Older adults, infants, and people with weakened immune systems are more likely to develop a severe illness.
Officials urge anyone concerned that they may be suffering from salmonella or listeria-related symptoms to contact a health care provider.