The couple who helped Jayme Closs after the 13-year-old escaped captivity said that the girl herself should get the reward money offered in her case.
Officials were offering $50,000 for tips that led to Jayme being found.
Peter and Kristin Kasinskas, two of the three Gordon, Wisconsin, residents who aided Jayme after she fled from the cabin where she was kept on Jan. 10, said they hadn't been offered the reward.
But, Peter Kasinskas added, they don't want it even if it was available.
If anyone should get it, he told The Associated Press, it should be Jayme because "she got herself out."
Milwaukee FBI spokesman Leonard Peace said on Jan. 15 that the reward remains under review, and Barron County Sheriff Chris Fitzgerald said his office is working with the FBI on the reward.
The FBI offered $25,000 and Jennie-O Turkey Store, which employed Jayme's parents, Denise and James Closs, added $25,000 more.
Shortly after Jayme was found safe, Fitzgerald said that Jayme showed incredible initiative.
"Jayme was the hero in the case. Jayme was the champion that finally said enough is enough," he said at a press conference the day after Jayme had been found. "We can't be more proud of Jayme."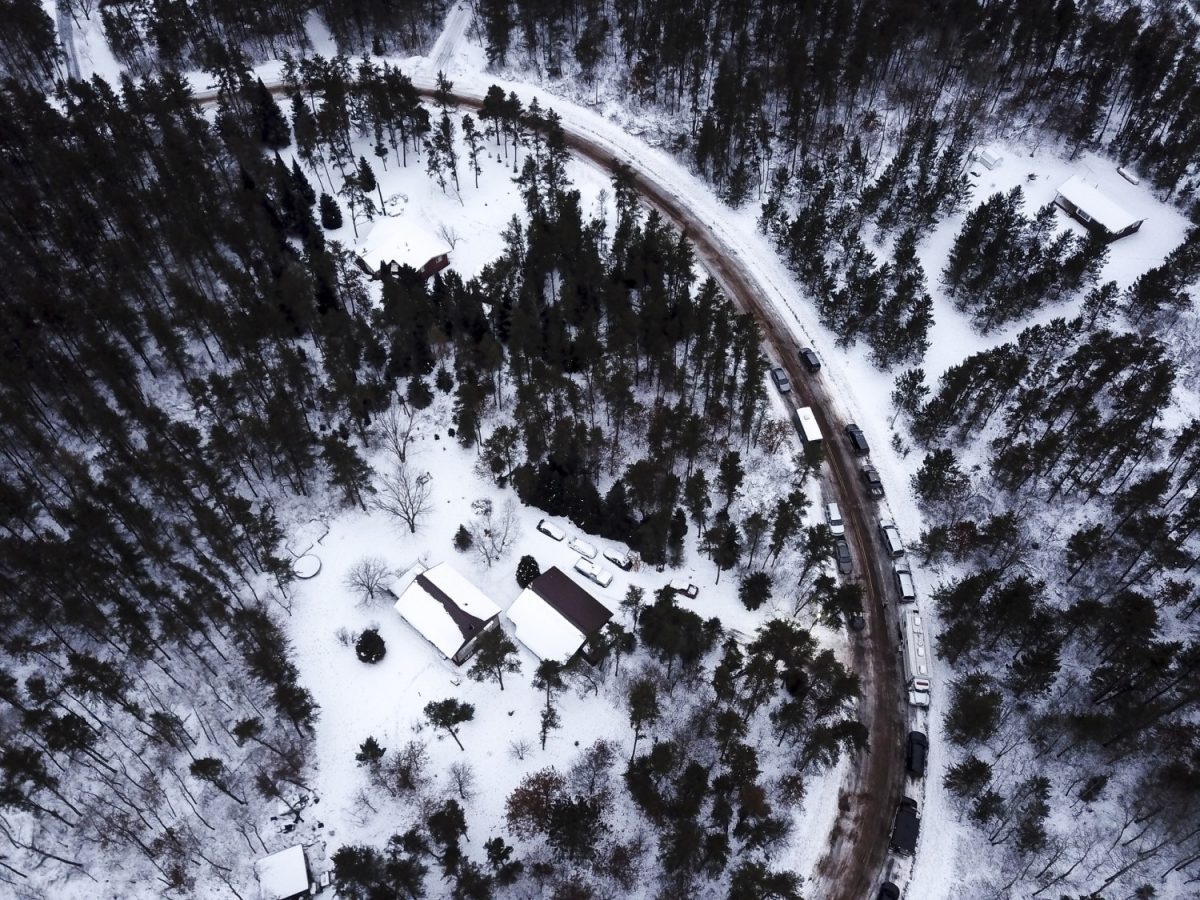 Missing Girl Found Safe
Jayme stunned the Gordon community by appearing on Thursday near a wooded area, appealing to Joanne Nutter, a woman walking her dog and asking for help.
Nutter took the girl to the Kasinskas home because her she feared her own was too close to that of Jake Patterson, who authorities said has confessed to kidnapping Jayme after killing her parents at their Barron home.
"Hi, I have a young lady at my house right now and she says her name is Jayme Closs," Kristin Kasinskas told the dispatcher in the 911 call after Jayme was settled in her house.
As Peter Kasinskas guarded the door with a gun, Kasinskas and Nutter spoke with the dispatcher for about 30 minutes until authorities arrived at the remote area.
"I was walking my dog and we were almost home and she's walking toward me crying saying, 'You gotta help me, you gotta help me,'" Nutter told the dispatcher. "And I didn't want to go into my cabin because it's too close to Patterson's house."
She added, "His name is Jake Thomas Patterson and apparently his house is two doors down from our cabin, so we're kind of scared because he might come."
Patterson Grandfather Says Family Had No Idea
The grandfather said the family had no idea that he had kidnapped a girl and had held her for months at the cabin in Gordon.
"Nobody had any clues up until this thing happened," Jim Moyer told ABC following Jayme's escape from captivity on Jan. 10.
"Nobody will ever know what went on in his mind," said Moyer. "I can't fathom anything in his life that could change him so drastically. It has to be some kind of a twist in the mindset."
Patterson was charged with two counts of intentional homicide and one count of kidnapping.
Moyer said his grandson was a "nice boy, polite," who was "shy and quiet" and prioritized computer games over social interactions.
Moyer first heard that his grandson had been accused of kidnapping and imprisoning the girl via a phone call from his daughter. He said the family was shocked.
"We are absolutely heartbroken," Moyer said. "It's wrenching to deal with."
They initially hoped it was a case of mistaken identity, but Patterson confessed to the killings and kidnapping.
From NTD News