Anna Isaak knew her job as a care aide at Worthington Pavilion in Abbotsford, B.C., was coming to an end. She had decided not to comply with the provincial mandate that all health-care workers be vaccinated against COVID-19, and the Oct. 26 proof-of-vaccination deadline was looming.
However, the impact of her unexpectedly sudden departure struck with an unceremonious punch she wasn't prepared for.
Isaak had planned on taking vacation time and sick days into December, which would give her time to slowly ease herself out and say goodbye to the staff and residents she dearly loved.
But despite 22 years of service, Isaak was ushered out of Worthington Pavilion faster than she had anticipated. The conversations about her job with administration began on a Friday, and by the following Monday, through a combination of advice and pressure, she had retired.
"I was out. I had no chance to say goodbye to the residents—I just disappeared," Isaak told The Epoch Times.
"And I took care of COVID patients. I was totally exposed to everything you can imagine. I took care of them, I loved them. I was a hero back then. Now, I'm the plague criminal."
Across town, another Abbotsford long-term care facility with multiple residences and a hospital, Menno Place, was already struggling with staffing issues before the province's vaccination mandates were implemented. Once Oct. 27 arrived, an already challenging dilemma quickly turned more desperate.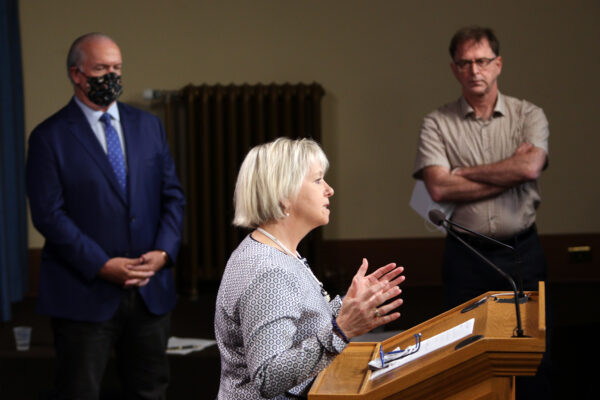 "We're losing sleep at night. It's been a nightmare," Menno Place's chief executive officer Karen Biggs said in an interview.
Having lost nine regular and 19 casual employees because of the vaccine mandate, she found that looking for workers to fill shifts from a depleted pool is even harder. And despite the province pledging to train thousands more nurses and other specialists, Biggs noted that most are still years away from graduating, and given the shortages that existed before this week's new crisis, those workers would be "just a spit in the bucket."
An employee at Eagle Ridge Hospital in Port Moody, who would only identify herself as Jay so as not to jeopardize her job, said the hospital never had a full workforce and often strained to meet a 70 percent staffing threshold. And nursing is especially burdened.
"Nursing is terrible. It wouldn't be uncommon to hear from our nurse manager that we were down five nurses just in emergency," Jay said.
"I keep saying to people it's a staffing crisis. When it's reported out in the media that the unvaxxed patients are taxing the system, what they're really not telling people is there's already an existing staffing crisis that's exacerbated by people getting stressed and burnt out."
The Epoch Times reached out to Eagle Ridge Hospital and its oversight authority, Fraser Health, but neither could provide comment by press time.
During a media briefing on Oct. 26, Health Minister Adrian Dix said those who were still unvaccinated—which at that time was more than 4,000 health-care workers across the province—must receive a first dose by Nov. 15 or be placed on unpaid leave, unless they have a medical exemption.
On Nov. 3, Quebec reversed course on its COVID-19 vaccine mandate for existing health sector workers, saying only new employees will have to be vaccinated. The same day, Ontario Premier Doug Ford said that in light of the challenges other provinces have had in implementing vaccine mandates for health-care workers, Ontario won't impose a mandate.
First Responders Also Impacted
Care homes and hospitals aren't the only sectors that have been working to avoid severe staff shortages, even before the vaccination deadline. Paramedics, 911 dispatchers, and other first responders were also short-staffed, which worsened once some workers chose to forego the COVID-19 vaccine.
A Facebook page for Okanagan Paramedics featured many postings showing a large number of open shifts throughout central B.C. and beyond, including more than 70 unfilled openings this month in Vernon and Oliver alone, and a request for paramedics to travel to the northern part of the province to help deal with severe shortages.
"There are several communities in the North experiencing unprecedented short staffing," one post said. "If you are interested in seeing new parts of the Province on your days off or vacation you can experience different types of calls, meet some new coworkers, all while being paid; this is a great opportunity for you! We will cover your travel, meals and accommodation costs."
Andrew Macpherson was one of those paramedics who refused to get the vaccine, although he officially lost his job because he wouldn't reveal his vaccination status. While working throughout the Lower Mainland, including plenty of overtime and extra shifts, he felt that BC Emergency Health Services and his union, Ambulance Paramedics of British Columbia, abandoned him and his co-workers the longer the COVID-19 crunch dragged on and he didn't agree to get vaccinated.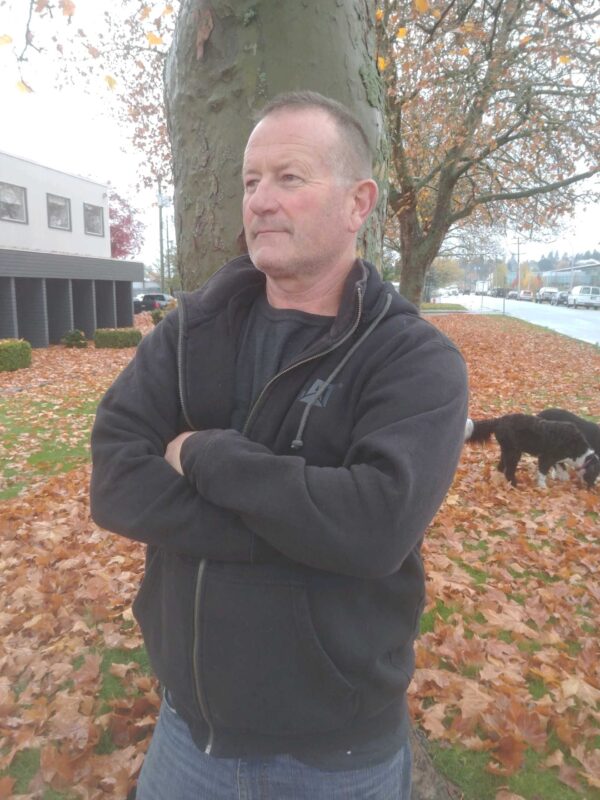 During the summer, for example, Macpherson was on the scene of a gruesome motorcycle accident where a child witnessed her father pass away. The union appointed a counsellor to help the responders deal with critical incident stress, but the counsellor refused to meet with Macpherson after learning he wasn't vaccinated.
When he approached his union for support once his job was threatened, he says it wouldn't represent him.
"How can the union allow us to be hung out to dry like this with no voice?" Macpherson asked. "The union's always been out there telling the public how bad the government is, and now they're with the government, telling everyone how bad we are."
The Epoch Times reached out to the union, BC Emergency Health Services, and the Ministry of Health for comment but did not receive a reply.
Some workers, like Isaak, were in a position to accept retirement, albeit early and abruptly. However, many health-sector workers in B.C. who chose not to be vaccinated face uncertainty about their futures. Under the provisions of the provincial mandate, refusing the vaccine would also disqualify non-unionized workers from receiving severance pay and employment insurance.
Still, Macpherson remains stoic despite being currently without an income. He has turned his attention to helping others less capable of helping themselves during this transition.
"I'm in a situation where I do live in a community already. I have ways of getting through this for the short term, at least. I have other jobs I can go get and I will at some point," he said. "But right now, I think my job is to fight for people and to rally people to stand up, and give support to people that are in the same boat as me."
Editor's note: This article was updated on Nov. 9.