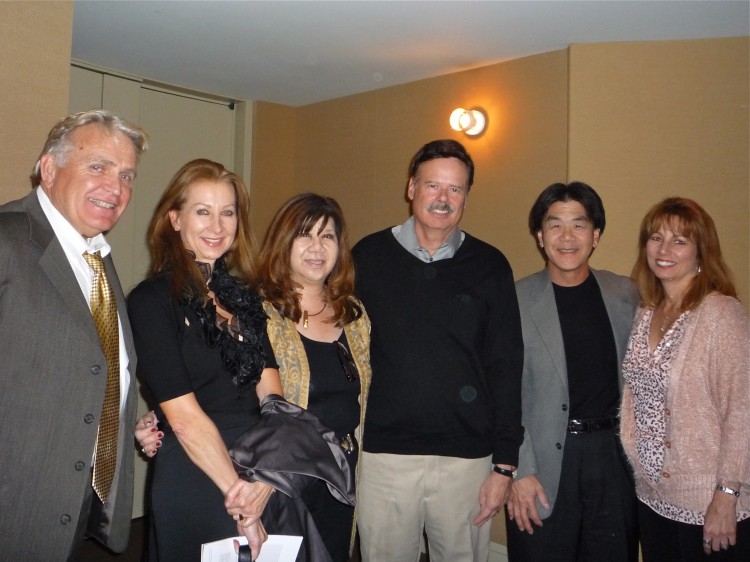 ESCONDIDO,Calif.—"The music and the storyline is beautiful. It's a beautiful representation of the type of culture and dance," praised Diane Weaver, who attended Shen Yun's matinee on Monday, Dec. 31 at the California Center for the Arts.
Mrs. Weaver, who does health economics and research for Johnson and Johnson, was one of three couples who attended the show together.
Mrs. Weaver said that she respects the cultural representation and how there are similarities with the United States as a melting-pot culture: "The [MC's] said it was interesting, because just like the United States, there's not just one dialect—many dialects, a variety, many cultures within a culture."
Her husband, John Weaver, VP of Development for American Innotek, agreed. "The show is very intriguing. I think that it tells a nice story about the history of China, and I love the colors," he said. "The way the dances are put together with the colors is very, very good. "
Mrs. Weaver also commented on the beauty of the show's dancing. "This is my first experience, and I think it's beautiful. It weaves in such a beautiful athleticism," she said. "They make it look so beautiful. If you listen when they're dancing, it's almost like you can't hear them land. They land so delicately on the stage, it's amazing."
Elaine Richardson, who set the evening up for her friends, is a manager of Small Business Development for the San Diego Association of Governments. Ms. Richardson was especially intrigued by the storytelling. "To me, it's like a Chinese ballet, because they don't speak while they're dancing, so it's mostly all their expression is by dance," she said.
"So you have to see the expression," she continued. "You kind of get the idea of what they're doing, but just through their expression and their faces, and then they're dancing all over the place."
Alvin, Elaine's brother, was particularly impressed by the dancer's athleticism. "Well, it's my parents' homeland. When my brother and I were younger, we took kung fu," he said. "And so the stretching—what they're doing is amazing. To do the splits and all that, it takes a lot."
Shen Yun was the perfect way to spend a holiday with friends and will continue to be an outlet for audience members to experience exquisite costumes, accurate, inspirational stories, and perfect physical dance, all in one night.
Reporting by Jane Lin and Albert Roman.
New York-based Shen Yun Performing Arts has three touring companies that perform simultaneously around the world. Shen Yun's Touring Company will be performing in Sacramento from Jan. 2 to Jan.3. Orange County's Segerstrom Center for the Arts Jan. 18-20, Thousand Oaks Civic Arts Plaza Jan. 18-19, and Dorothy Chandler Pavilion Jan. 25-27. For more information, visit ShenYunPerformingArts.org
The Epoch Times publishes in 35 countries and in 20 languages. Subscribe to our e-newsletter.