GENOA, Italy—Italian magistrates are investigating 20 people who might face manslaughter charges in connection with last month's motorway bridge collapse in Genoa that killed 43 people, the chief prosecutor said.
Those individuals include top executives at Autostrade, the company that runs the motorway, and its sister engineering company Spea, according to a judicial source.
The two companies—both units of Atlantia, the infrastructure group controlled by Italy's Benetton family—are under investigation since under Italian law, firms are also held responsible for their employees' actions.
Genoa Chief Prosecutor Francesco Cozzi told reporters all of the suspects must be notified that they are under investigation before their names can be made public.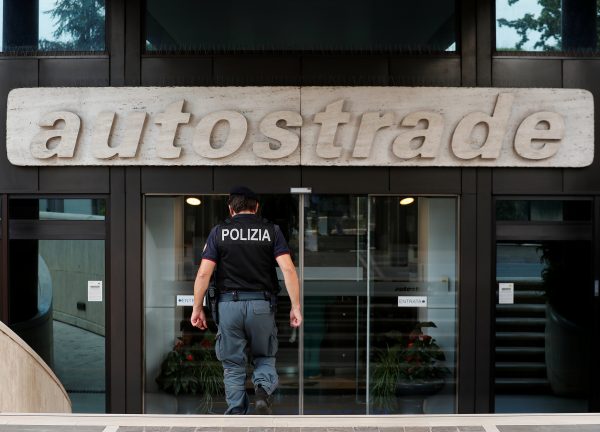 A 200-meter section of the 50-year-old Morandi bridge in the northern city of Genoa collapsed on Aug. 14, sending dozens of cars plunging to the ground.
Public Outrage
The disaster provoked public outrage, and Rome's anti-establishment government piled blame on Autostrade, which operates the A10 motorway—where the bridge was located—that links Genoa to the French border.
Senior officials at Italy's infrastructure ministry are also under investigation. Under Italian rules, the motorway operator is responsible for maintenance, while the ministry has a supervisory role.
Autostrade had no immediate comment. The ministry wasn't immediately available for comment. Autostrade has said that it carried out regular checks on the bridge, as required by law.
Built during the post-war boom as was much of Italy's infrastructure, the Morandi bridge was shown to be defective soon after its completion in 1967.
Autostrade had been planning to strengthen the stays of the bridge and had launched a tender in April for the contract, after obtaining necessary approvals from the ministry.
By Paola Balsomini