LAGUNA NIGUEL, Calif.—Nearly 48 hours after a wildfire demolished multimillion-dollar homes and forced hundreds of residents to evacuate an upscale neighborhood, authorities said the aftermath felt like "an apocalyptic horror movie set."
"As you drive up the streets, it feels like you were in this surreal environment," Orange County Fire Authority Capt. Sean Doran told The Epoch Times on May 13.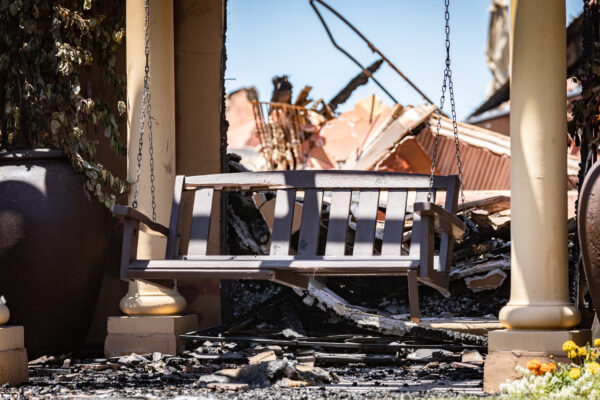 At around 2:45 p.m. on May 11, a swift-moving fire erupted at the Aliso and Wood Canyons Wilderness Park in Laguna Niguel, California, forcing about 900 homes under evacuation orders.
According to Orange County Fire Authority officials, the fire originated near the South Orange County Wastewater Authority's Coastal Treatment Plant, handling sewage for the Laguna Beach area.
Within three hours, the fire blazed over 200 acres.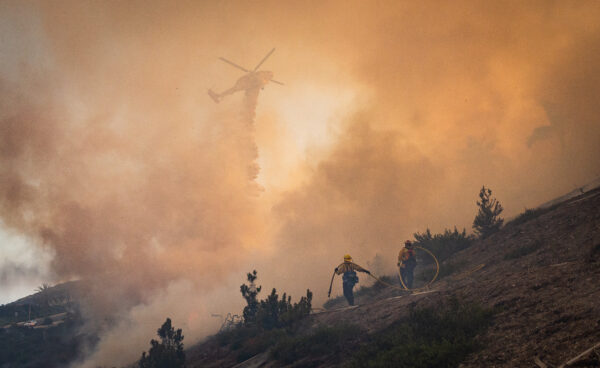 Over 550 firefighters have continued clearing up the exposed vegetation, overturning hotspots, and rummaging through the debris to recover mementos from the homes ravaged by the inferno.
"Our goal would be to bring back to the families their memorabilia photos," Doran said. "That would mean the world to them and to us."
Doran said authorities were able to dig up a wedding picture found in one of the 20 homes destroyed in the fire.
"To hand that to somebody, look them in the eye, and say, 'I know it's not much, but we have something for you,'" he said. "That does a lot for us, and hopefully, it gives them something they can hold onto."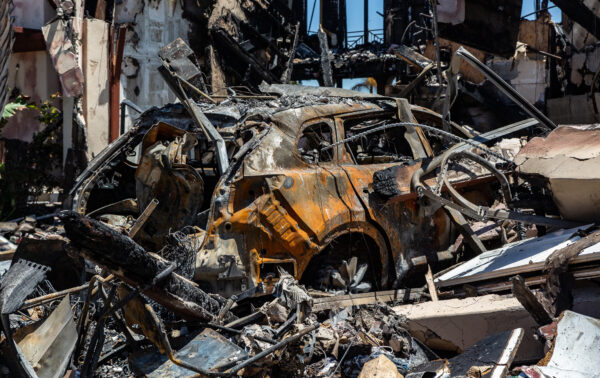 Nearby residents who were evacuated before the fire spread up the hillside told The Epoch Times local authorities only gave them a short amount of time to grab any necessary items from their homes due to the unpredictable and dangerous environment.
Authorities said when they deem the impacted area safe, repopulating residents into their homes remains their number one goal.

On a row of homes on Coronado Pointe, red and green flyers were taped in front of the house marking the residences as safe or unsafe to enter.
Green flyers permitted entry to the residence, while red notices marked the home for demolition.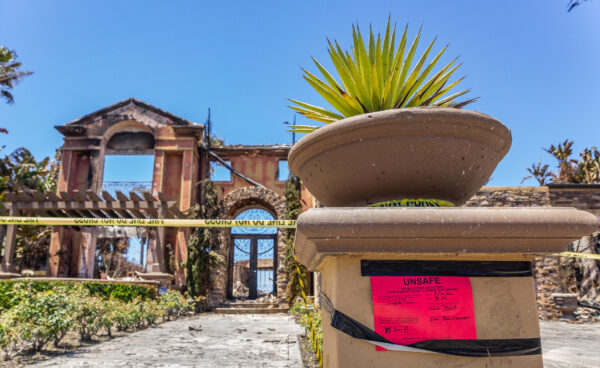 As of Friday afternoon, authorities said firefighters had contained 25 percent of the fire.
Although the cause of the fire is still under investigation, authorities said certain factors contributed to its rapid spread, including bad drought conditions, low fuel moistures, westward winds, and steep terrains advancing on Aliso Summit Trail and into the Coronado Pointe gated community.
Southern California Edison, the primary electricity supply company for much of Southern California, said in a letter to the California Public Utilities Commission that "circuit activity" could be responsible for the Coastal Fire.